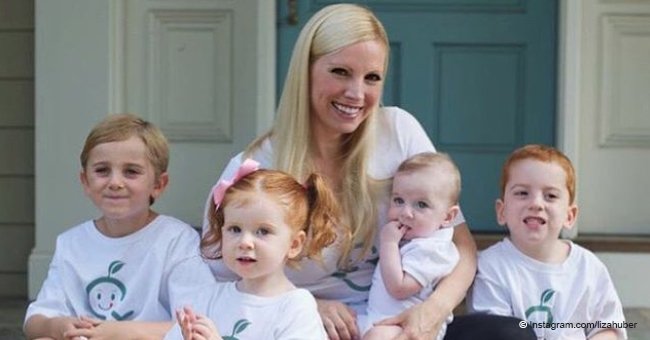 Susan Lucci's daughter is all grown up and she looks like a spitting image of her famous mom

Prominent actress and television host Susan Lucci has a grown-up daughter named Liza Huber who has all the beauty of her mother's youth.
Born on February 22, 1975, Liza is the child of Susan, 72, and Helmut Huber, an Austrian-born chef. A lot of people noticed that Liza is basically a look-alike of the award-winning actress in her young years.
According to Mambee, Liza tried herself in acting. Her television debut was an uncredited role in a 1995 film titled "Ebbie", which also starred her mom.
In 1999, she was picked to star in the NBC daytime soap "Passions". She later became known for her role as Gwen Hotchkiss.
However, Liza decided to leave the hit show, announcing that she was quitting acting to come back to New York and be close to her boyfriend at the time.
In 2000, she was named Miss Golden Globe, an honor the Golden Globe Awards show gives every year to the daughter of a celebrity.
Two years later, she was asked to return to "Passions", after her replacement withdrew the role of Gwen when her contract ended.
As a major aspect of her student acting requirements, Liza also starred in and co-produced the play "Four Dogs and a Bone" at the Harold Clurman Theater in New York City.
She appeared on the game show "Hollywood Squares" for a week in October 2003.
In 2008, Liza retired from acting to spend time with her family. Since that time, she managed to become an effective businesswoman.
Liza is currently a founder of Sage Spoonfuls, a company which produces homemade baby food. She's also a passionate and committed mother of four excellent kids.
Recently, her legendary mother had a health scare that could have finished her whole profession.
Susan, who is best known for portraying the role of Erica Kane on the television show "All My Children", visited St. Francis Hospital where she consulted with the Head of Cardiology, Dr. Richard Shlofmitz. The doctor took her to the ER for an emergency CT scan.
The scan revealed that Susan's main artery was 90% blocked and another artery was 70% blocked. Dr. Shlofmitz then inserted a pair of stents into her heart to ease her circulation.
Please fill in your e-mail so we can share with you our top stories!