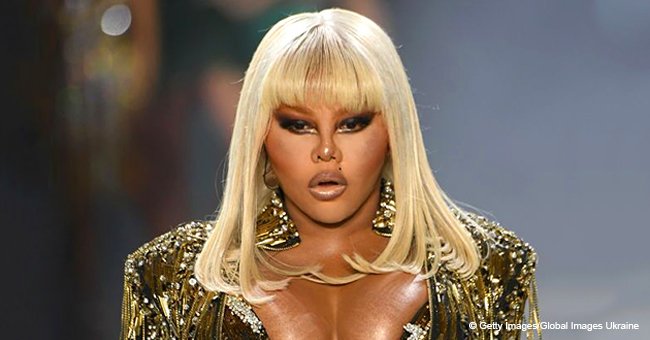 Lil Kim gets dragged for having too much plastic surgery in new photo from NYFW

Lil Kim has gone too far with the surgeries according to her fans who saw her latest post from a modeling gig at a fashion show.
Lil Kim graced the catwalk this week and was met with criticism. Fans mourned her appearance which revealed too many surgeries.
Kim was one of the celebrities who strutted on the runway of The Blonds Fashion Show in New York City and while she clearly owned the stage when she appeared, there were those who didn't appreciate the way she looked.
GONE TOO FAR
It's no secret the female rapper had gone under the knife several times in the past. Her face and body seem to constantly be evolving because of it. However, fans believe the famous femcee has gone too far this time. In Kim's post featuring her catwalk stint, displeased fans took to her comments section and dragged her to a corner.
"You are for sure a #dumbfakeblonde"
"Why you look like a plastic blowup doll?"
"Girl you look a mess, you selling hair or a bad body?"
"love all this chicks music, she'll always be #1 on my list but Im really confused how/why would she go from a beautiful black woman to a light asian looking chick??Wth happen, she dont even sound the same anymore??Why do famous people like to look soo fake these days I just dont get it??"
"Hmm..this person look deformed. Please bring the real lil Kim please."
"She looked so beautiful before. I wish lil Kim knew how beautiful she was before all this, forget everyone who dragged her into changing her physical appearance…"
"This is so wrong in every level, all these famous women talk about embracing and empowering women, and they talk about loving and accepting yourself just the way you are yet all them have soo much work done in their face and bodies, they have become soooo egocentric and just disconnected with reality…"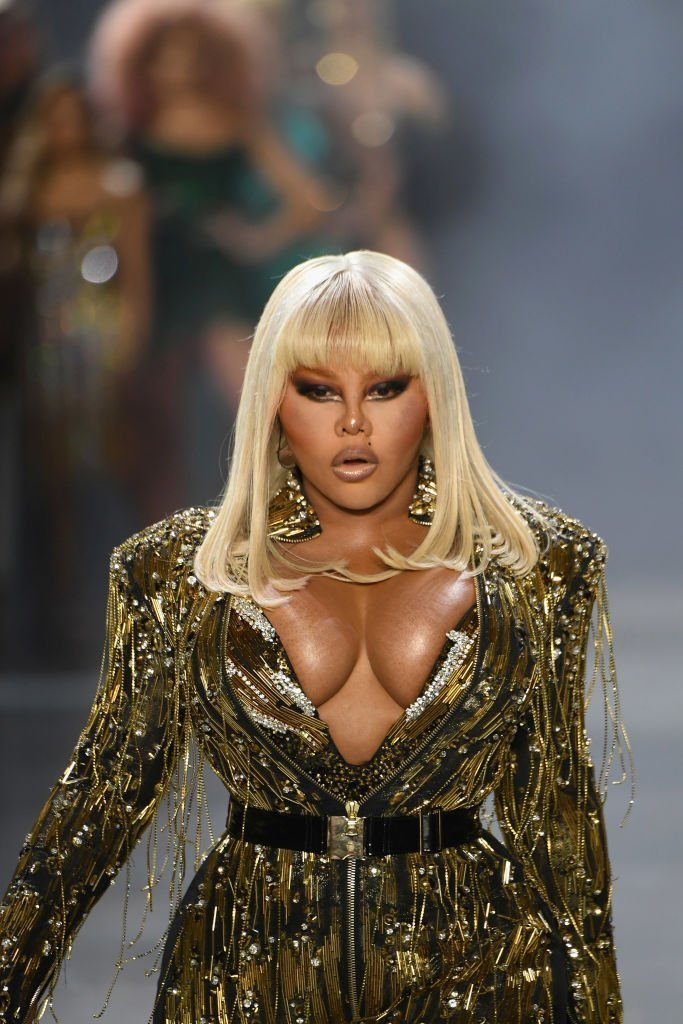 Lil Kim gracing the runway of The Brands Fall/Winter 2019 show at Spring Studios in New York on February 12, 2019. | Photo: Getty
SIGNS OF A DEEPER PROBLEM
Kim has been very vocal about her insecurities in the past, a fact that may have prompted her to alter her physical appearance. In an interview with Black Doctor, she revealed men would hardly find her pretty enough, a thought that stuck to her all her life.
"It's always been men putting me down just like my dad. To this day when someone says I'm cute, I can't see it. I don't see it no matter what anybody says."
Medical experts are concerned that Kim's frequent surgeries are a result of an addiction.
"Based on how much work it appears she's had done, and how drastically she continues to change her appearance, I would think she has a problem and needs to seek professional help," according to plastic surgeon Dr. Gary Breslow who spoke to Page Six.
A CAUSE FOR FINANCIAL WORRY
Judging from what he saw then, Breslow predicted Kim had spent quite a fortune on her surgeries as she constantly becomes unsatisfied. This is alarming considering she filed for bankruptcy last year. She was reportedly $4 million in debt when she admitted to her financial woes in June. Her pal Missy Elliot reportedly helped her out but Kim kept enjoying the finer things in life while broke.
If Kim's new look is an indication, her financial woes aren't keeping her from going under the knife whenever she pleases. Here's hoping the rapper would heed her fans' pleas to stop and be finally satisfied with her appearance.
Please fill in your e-mail so we can share with you our top stories!