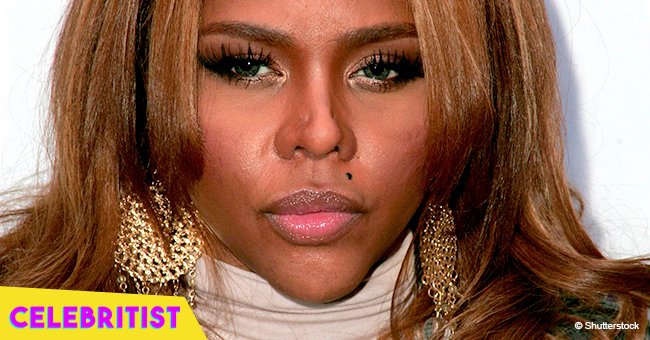 Lil' Kim reportedly files for bakruptcy, facing $4 million debt
The rapper is reportedly in a financial hole due to an unpaid home loan, overdue taxes and unsettled legal bills.
Lil Kim is owning up to her financial woes and has reportedly admitted to being bankrupt with an intention to settle her $4 million debt with a 60-month payment plan.
The rapper's money problems were first revealed by The Blast after it was discovered that the singer filed for bankruptcy last month and is working at selling her New Jersey mansion to pay for her debts.
As per court documents the publication obtained, the artist born Kimberly Denise Jones filed for Chapter 13 bankruptcy in May with liabilities amounting to $4,084,841.60. She disclosed her total assets amounting to $2,573,300 and also claimed she owed $1,845,451 in back taxes.
In her detailed account of her income and expenses, she revealed her average monthly income of $18,286, $12,784 of which pays for her expenses leaving her with just $5k in savings.
In her list of assets, she included her $2.3 million New Jersey home, a 2000 Mercedes Benz worth $4,200 and a 2005 Bentley Continental GT worth $52,600. Her household furniture, electronics, jewelry and apparel combined were valued at $60,000. She also owns three entertainment companies worth over $150,000.
Last year, her company, Queen Bee Entertainment earned $361,000. In her estimate, the company profits $18,000 a month from its $43,000 monthly income.
Adding to her responsibilities, the 43-year-old lists her 3-year-old daughter Royal Reign who she appears to support solely since she did not mention in her documents that she was receiving any form of child support.
As a form of restitution for her debts, the 'Lighters Up' performer has committed to pay her creditors $5,500 in the next 60 months. She also offered to put her New Jersey home on the market. However, the bank's trustee has objected to her proposal. Thus, she's set to appear in court next month.
Lil Kim is working on a new album and if all goes well after its release this year, this could also help relieve her of some of her financial obligations.
Please fill in your e-mail so we can share with you our top stories!