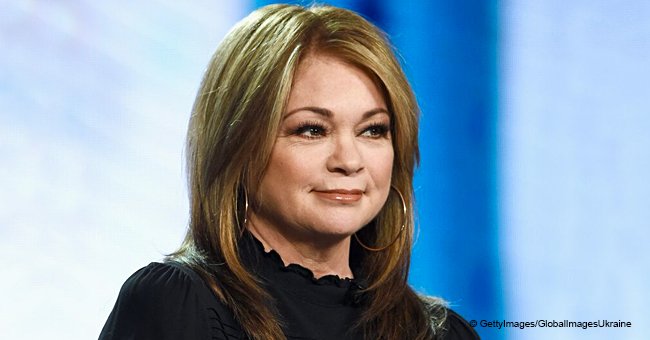 Valerie Bertinelli Is Still Angry about the Cancellation of Her Top-Rated Show

Valerie Bertinelli never got over the annulment of her critically acclaimed TV show. It's about four years since TV Land canceled the sitcom, but the actress is still so much angry about it.
Starring Valerie Bertinelli and two other famous actress, "Hot In Cleveland" is TV Land's first original scripted and top-rated TV series.
Despite claims that it is more of a "pastiche of classics," the sitcom was a great deal for its main casts as well as TV Land. So, canceling the show might not be the network's best decision at the time.
Recently, the actress went on a press tour where she expressed her displeasure about TV Land's action. While she talked about her new cooking series on Food Network, Bertinelli stated,
"I'm still pissed off that TV Land canceled us. I think it was the stupidest thing they ever did."
After the cancellation of "Hot In Cleveland," Bertinelli said that she was indeed grateful for her role on the sitcom even though TV Land made a decision she would describe as selfish.
"Then they canceled us because they wanted to put on younger shows."
Bertinelli also inferred that it's often not easy for older actresses to find meaningful acting jobs. Nevertheless, the 58-year-old star never left the silver screen when the network ended things with her and her co-stars.
Since 2015, the year TV Land gave the sitcom a forceful happy ending, Bertinelli has hosted cooking shows on "Food Network." She has successfully hosted and judged cooking shows which include "Cutthroat Kitchen" and "Kids Baking Championship." The budding chef continues to host her show, "Valerie's Home Cooking" on Food Network.
Bertinelli seemingly enjoys her newfound gig, only that she's facing some challenges. As Fox News notes, Bertinelli previously discussed the difficulties she has with working on Food Network, mainly the temptation to eat all the delicious dishes.
"I'm trying to adjust to this life and how tempting everything is,"
Bertinelli said. She added that;
"It's a struggle to try to take the weight off at my age, so Im reevaluating what I'm putting in my body without cutting anything out or feeling guilty when I do indulge."
Bertinelli's cravings and temptations isn't something that should get you so worked up, is it?
Please fill in your e-mail so we can share with you our top stories!