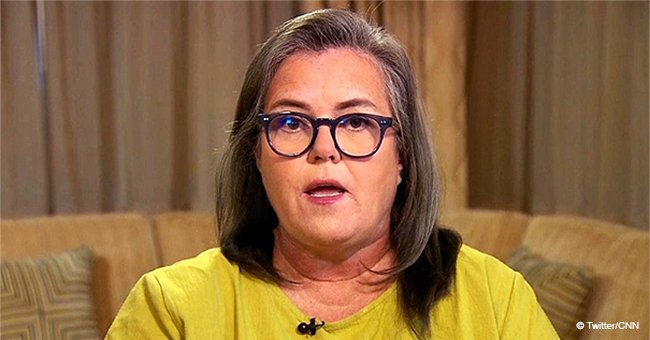 Rosie O'Donnell pens bizarre poem about Donald Trump, calling him a 'cowardly fraud'
On Tuesday, comedienne and actress Rosie O'Donnell took to Twitter to slam President Donald Trump in with an odd poem. It appeared she was calling out the president over comments he made about border security.
In her poem, O'Donnell called Trump a "cowardly fraud" and a "con man."
Rosie O'Donnell. 56, slammed President Donald Trump, 72, as a response to a conversation that was circulating on social media. The conversation was regarding a tweet sent by the president in which he addressed border security.
The comedienne's poem read:
"[A] world of illusion and lies – bold faced / shame free lies ur/ going down donald who blocks me still / u cowardly fraud / i saw thru u always / that got to u / a woman with no fear / a con man – he / a bad one."
The post that the president had sent read:
"I want to thank all Republicans for the work you have done in dealing with the Radical Left on Border Security. Not an easy task, but the Wall is being built and will be a great achievement and contribution toward life and safety within our Country!"
Another Trump critic, comedian Tony Posnanski, had responded to Trump saying:
"I just like how you get no funding for a vanity wall and you pretend it's being built and people who buy MAGA hats believe it… Amazing."
That's when O'Donnell decided to write her poem. This wasn't the first time that the actress has publicly slammed Trump since he became president.
At one point, she told MSNBC that she hoped the military would be used to get the president out of the White House. On January 17, she predicted that Trump would be arrested before the 2020 re-election.
The pair's feud has been ongoing for a while. In the past, Trump called O'Donnell a "loser" and a "pig," while she has referred to him repeatedly as "treasonous" and "mentally unstable."
Last month, the actress appeared on the "Today" show where she opened up to Hoda Kotb and Jenna Bush Hager about what it was like going gray for her role on Showtime's comedy "SMILF."
The creator and co-star on the comedy, Frankie Shaw, 32, was also present for the interview. O'Donnell joked: "Frankie said, 'Can you grow your gray out? And, I thought, 'How hard could it be?'" before adding "It takes years!"
Please fill in your e-mail so we can share with you our top stories!