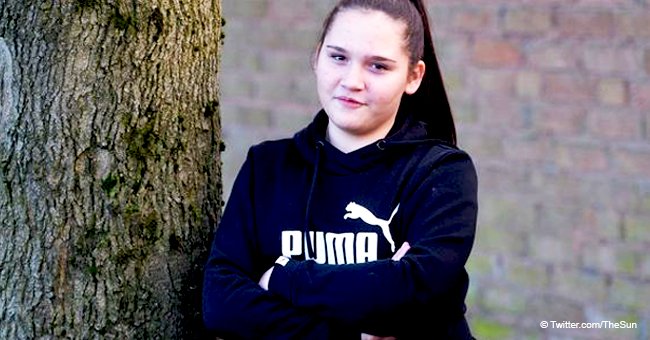 Parents fury as girl attacked by bullies is excluded for 'bringing school into disrepute'
April Ward became a trending topic on social media following the release of a footage of her getting bullied. It is a big shame to find that she has now been "excluded" from school activities.
On February 6, a video of 12-year-old April circulated the media which captured the helpless girl getting beaten by a large group of violent bullies on Kingstanding Road as she walked back home from school. She can be heard shouting for help as the bullies beat her to the ground and it took no time before the shocking footage went viral.
The heartbreaking video runs for just 26 seconds, but that is enough time to experience the harrowing situation April had been put through. With no one to heed her screams for help, she was thrown about and kicked hurtfully. The cruel encounter resulted in the victim getting hospitalized to get her wounds treated. On seeing the short clip, the Wards decided to let the world see for themselves by sharing it on Facebook.
Unbelievably, new reports explain that the "Cardinal Wiseman Catholic Technology College" has barred the young victim from its activities. This latest move has caused a great uprising from the media after a distraught Roxanne Jones, April's mum, blasted the school for the sickening move.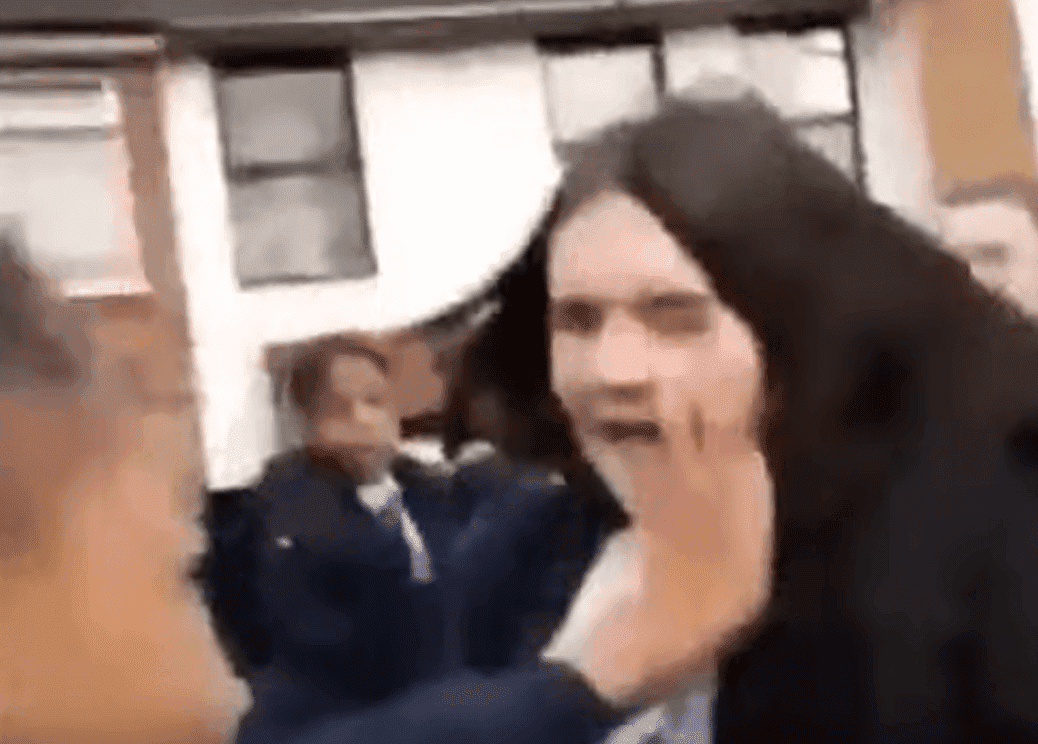 April Ward attacked by bullies at her school | Photo: YouTube/Unity News Network
Jones had initially decided to remove her daughter from the facility, but this doesn't make the letter of exclusion any easier to accept. The composed letter clearly states that the year eight student is excluded because of "fighting and bringing the school into disrepute."
Getting excluded means April is not allowed to visit the school premises or it's neighboring area during the period. It lasts for five days between February 8 and February 14 with the school authorities even hinting at making it a permanent one by writing:
"I reserve the right to extend this exclusion or convert to a permanent exclusion if necessary. If this should be the case I will, of course, inform you immediately."
In a fit of rage, Jones responded saying:
"My daughter got punched, kicked, hair pulled, abused by a group of students from Cardinal Wiseman. I can't explain how frustrated, angry and hurt I am for my daughter. The fact that she has to relive this moment and then to be penalised her education... it's disgusting."
April's story is getting a lot of attention which is precisely what the Wards were hoping for when they uploaded the video. With the new development excluding April, Facebook users have come out to defend the victim.
A user, Sian Phipps, wrote:
"This is disgusting rocky wtf what has happened to all the children involved in attacking her nothing I bet absolutely outrageous x."
April's story has kickstarted an uprising against bullying in general, and we hope the offenders, whether apprehended or not, do get a change of heart.
In a similar story, an autistic child was excluded from school for behaviors stemming from his condition. This act by the school management broke the hearts of the boy's family members. Eventually, a judge ruled in their favor, stating that aggressive behavior is not a choice for children with special needs.
Please fill in your e-mail so we can share with you our top stories!