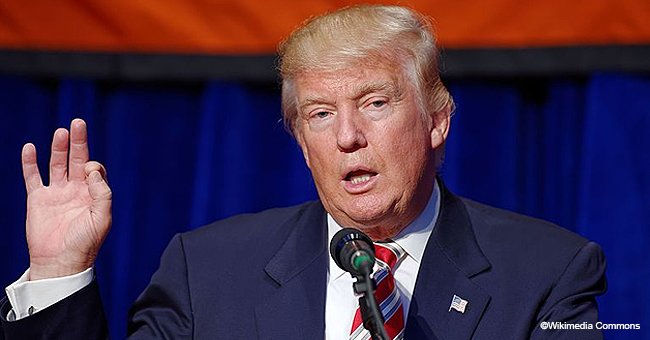 CBS cuts off President Trump's National Emergency declaration to air 'The Price is Right'

CBS cut Donald Trump's declaration of a national emergency short and replaced it with the scheduled programming of "The Price is Right."
The incident took place on Friday, February 15, 2019, twenty minutes into the U.S. President's Rose Garden speech, held at the White House.
It has been reported that CBS was the only network to cut off Trump's announcement, while others even broadcasted the press conference that followed.
THE "CRISIS" AT THE BORDER
The President declared a national emergency in order to gain access to the billions of dollars needed to fund the construction of the southern border wall.
The main argument used by Trump to defend his decision was the increase of drugs, human traffickers and gang members pouring into the country and endangering the lives of millions of Americans.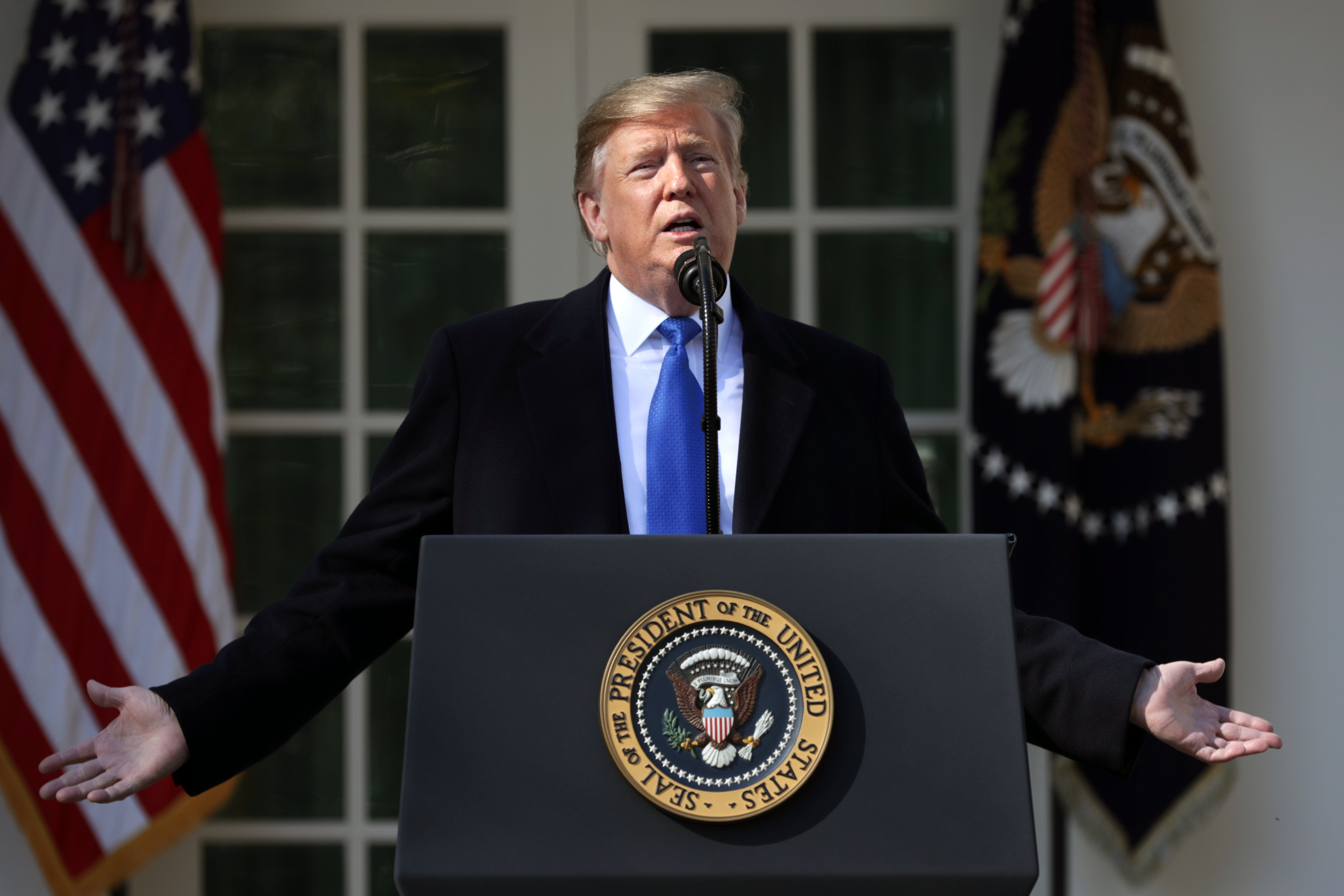 President Donald Trump declaring a national emergency at the White House | Photo: Getty Images
TRUMP'S ALLEGED PLANS FOR THE MONEY
According to Trump, upping border security and building barriers is the only way to stop illegal drugs and immigrants from entering the country and he plans on accessing several funds to make it happen.
The 71-year-old reportedly hopes to redirect around $3.6 billion in military funding, as well as $2.5 billion from the Department of Defense's drug-interdiction program, to the construction of the wall.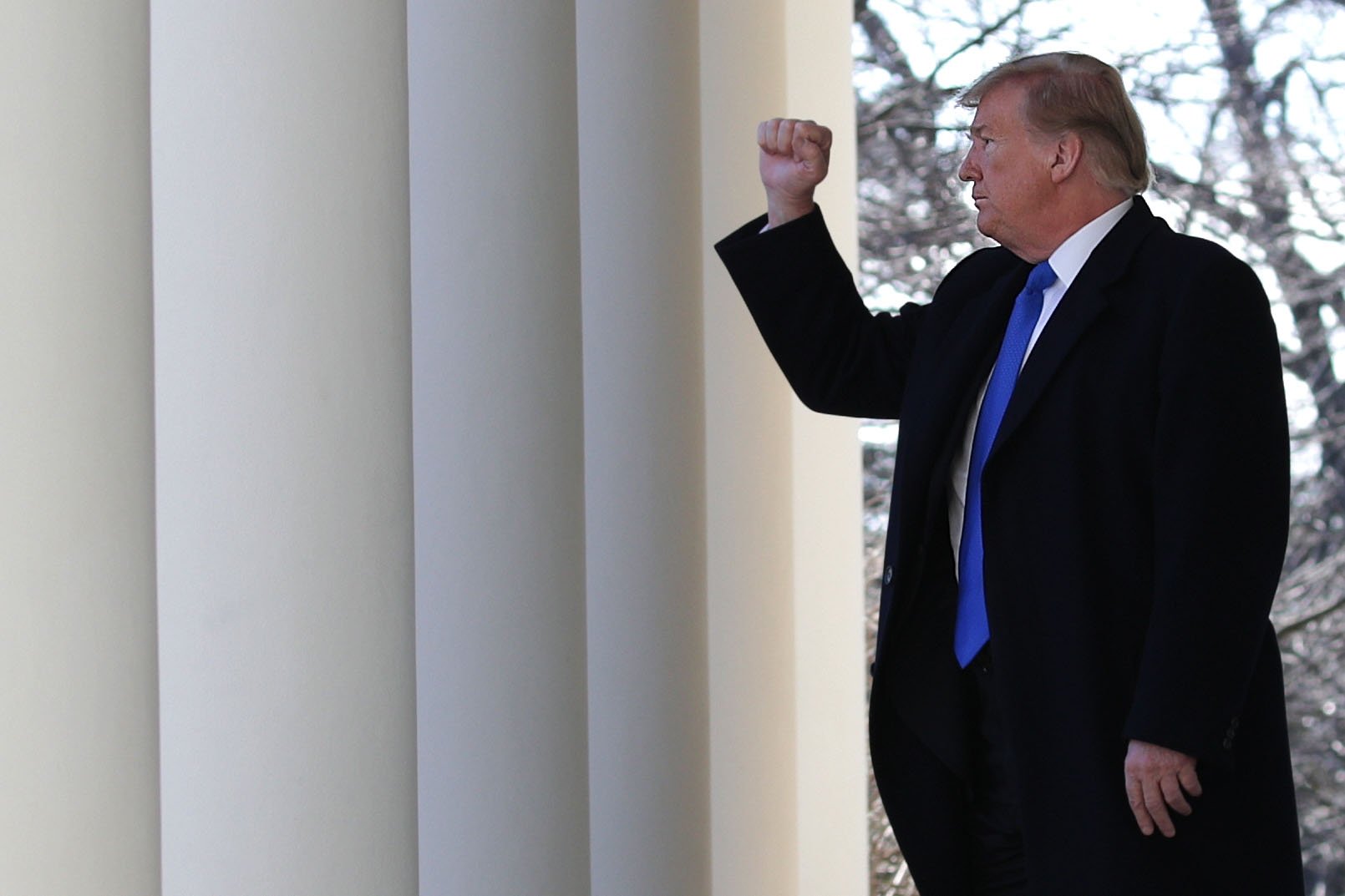 President Donald Trump waving at the crowd prior to the national emergency declaration | Photo: Getty Images
However, by declaring a national emergency, the President has reinforced the belief that the need for the border wall is nothing more than a "medieval vanity project," as Senator Kamala Harris recently put it.
Not only that, but several states, including California, are considering taking Trump to court because of the national emergency declaration.
CALIFORNIA PLANS TO STAND UP TO TRUMP
According to General Attorney Xavier Becerra, "no one in American is above the law, not even the President of the United States," and that Trump doesn't have the power to "act frivolously."
California Governor Gavin Newsom challenged the notion that there is a true security emergency and that Trump has declared a "made-up emergency" just so he could seize power.
In the tweet issued by Newsom, the Governor blamed Trump for the alleged crisis at the border and left a warning saying that California will see him in court.
Please fill in your e-mail so we can share with you our top stories!