Actor Don Cheadle reveals support for transgender children on 'Saturday Night Live'
During the most recent episode of "Saturday Night Live," Don Cheadle showed his support for transgender children by wearing a special t-shirt.
The award-winning actor served as the show's host this weekend and did so wearing a black t-shirt with the words 'Protect trans kids.'
Although Cheadle was there to have a good time, the star took the opportunity to make the very important statement through fashion.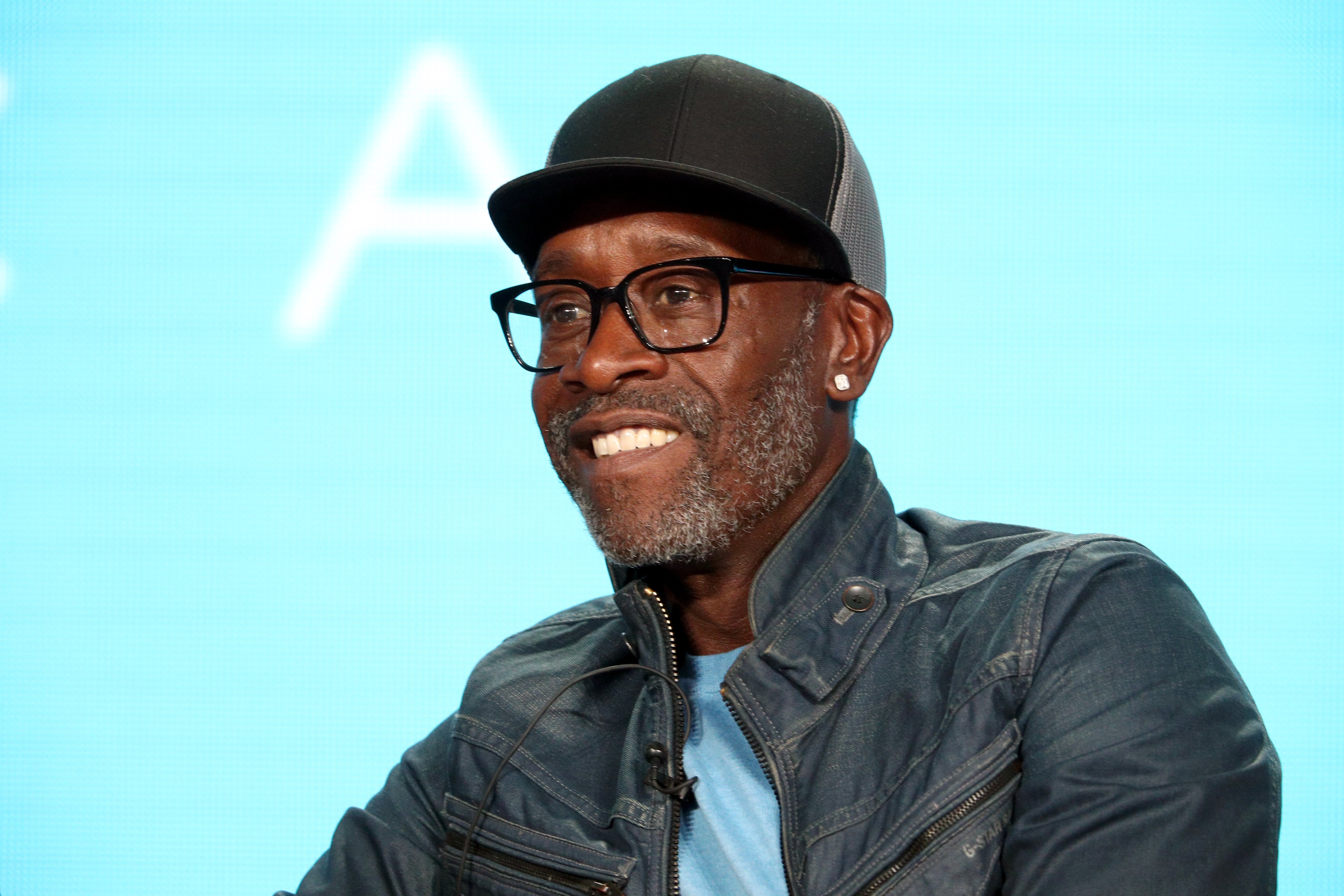 STANDING UP FOR THOSE WHO NEED IT
The clothing piece was more noticeable while Cheadle, who starred in movies such as "Iron Man" and "Avengers: Infinity War," was introducing musician Gary Clark Jr.
Quenton Allan Brock, the creator of "Rick & Steve" and director of "Boy Culture," took to his official Twitter account to praise Cheadle for standing up for transgender children.
Thank you Don Cheadle for using your platform to help save lives. 🏳️‍🌈❤️#ProtectTransKids #SNL pic.twitter.com/XOGsr44h6N

— Q. Allan Brocka (@allanbrocka) February 17, 2019
A JAB AT TRUMP AND VLADIMIR PUTIN
But that wasn't the only interesting shirt worn by the 54-year-old. Later on, at the end of the show, Cheadle appeared in front of the camera wearing a Soviet Union hockey Jersey.
When the actor turned around to shake hands with the cast and fellow guests, it was revealed that the jersey had Trump's name on the back, as well as the number 45, an allusion to Trump being the 45th U.S. President.
Don Cheadle wore a Soviet Union hockey jersey with "Trump" and "45" on the back at the end of SNL after hosting. Shade level: Masterful pic.twitter.com/hrDjPRulXy

— Adam Best (@adamcbest) February 17, 2019
"Saturday Night Live" viewers loved Cheadle's role as host but they loved his important messages even more, with some of them using Twitter to express their support for the actor.
BALDWIN'S TAKE ON THE NATIONAL EMERGENCY DECLARATION
On a funnier note, Cheadle wasn't the only Hollywood figure who shined during the episode. Alec Baldwin, who was recently found guilty of punching a man over a parking spot, made everyone laugh with his Donald Trump impersonation.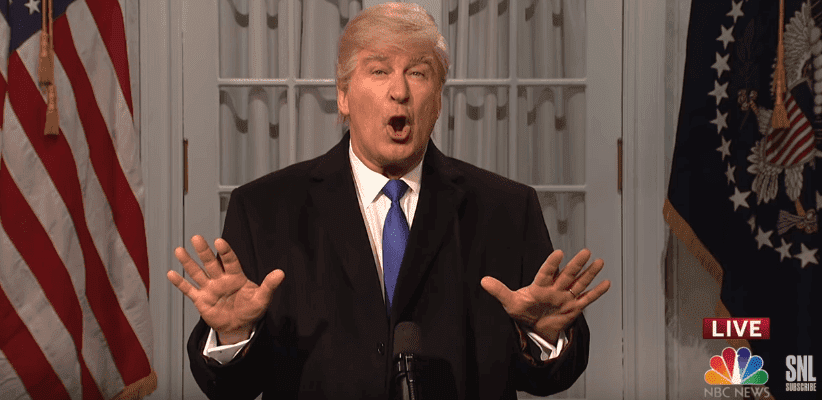 The sketch addressed Trump's recent national emergency declaration, and had the President talking like Tarzan, saying that "wall works, wall makes safe."
Aside from Baldwin, Kyle Mooney also appeared in the comedy sketch, playing the role of Jim Acosta, who asked Trump about the numbers indicating that Americans commit even more crimes than immigrants.