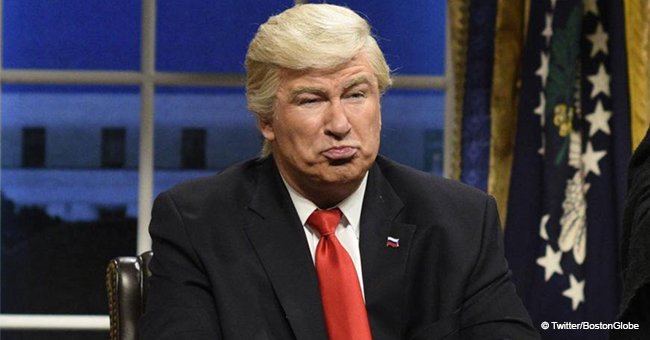 Alec Baldwin impersonates Donald Trump on 'SNL' and mocks the national emergency declaration
By now, everyone knows how good Alec Baldwin's impression of Donald Trump is, and he proved it yet again in a sketch about the national emergency declaration.
On the most recent episode of "Saturday Night Live," the actor suited up once more to bring Trump to life and mock the mogul with his mannerisms.
In the video shared online, Trump can be seen talking like Tonto or Tarzan while delivering his national emergency speech, and even the President's health exam was included.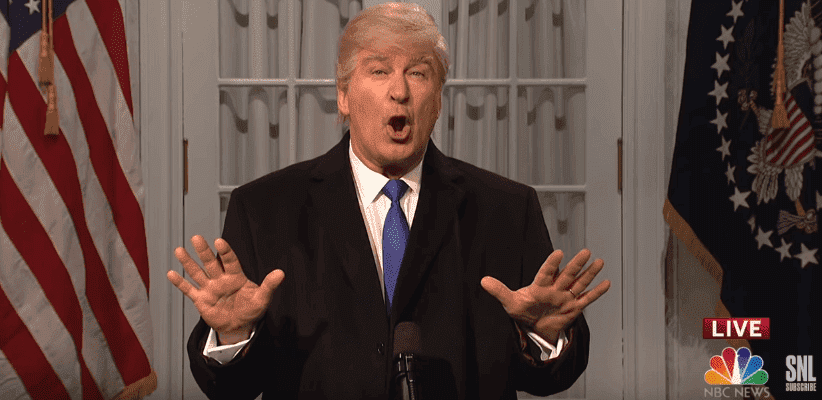 Alec Balwin portraying U.S. President Donald Trump | Photo: Saturday Night Live
TRUMP DEMANDS WALL
"Those numbers are faker than this emergency."
The sketch starts with Trump saying that he was still standing "6 foot 7, 185 pounds, shredded," and that he didn't want to waste any time because the national emergency was very important.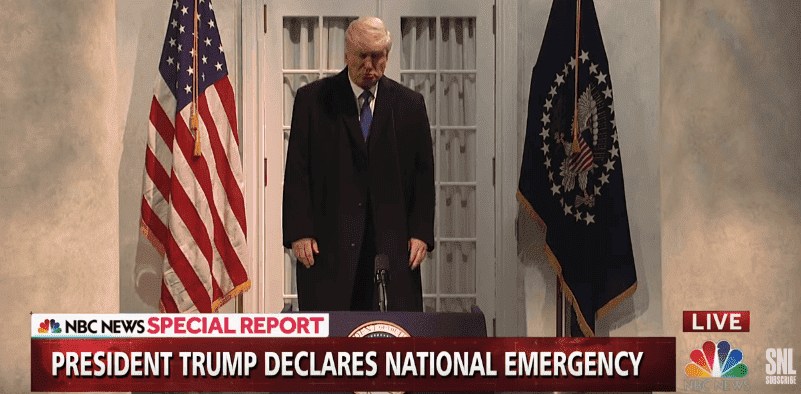 Alec Baldwin as Donald Trump preparing to approach the media | Photo: Saturday Night Live
HOW SEVERE IS THE EMERGENCY
"We need wall, okay? Wall works. Wall makes safe. ... Abuelas and bebes unless you give me wall. You can all see why I [sic] gotta fake this national emergency right? Drugs are coming through this country through no wall."
Alec Baldwin/Donald Trump, Saturday Night Live, February 16, 2019
The sketch also included the participation of Kyle Mooney portraying CNN's reporter Jim Acosta, who asked Trump about the statistics indicating that immigrants commit fewer crimes than Americans.
Trump responded with "those numbers are faker than this emergency," adding that the situation was so alarming that he would have to fly to Mar-a-Lago so he could play golf.
THE FEUD BETWEEN BALDWIN AND TRUMP
Although Baldwin's impression was, once again, particularly enjoyed by viewers, the U.S. President has shared in the past that he did not enjoy the actor's portrayal of his persona.
According to Trump, Baldwin plays him as someone who is "mean and nasty," and believes that he is a much nicer guy than the Hollywood star makes him seem.
Baldwin, however, claimed that the President is a "National Socialist tumor" in the body of America and urged people to do everything in their power to "get rid of Trump."
Please fill in your e-mail so we can share with you our top stories!