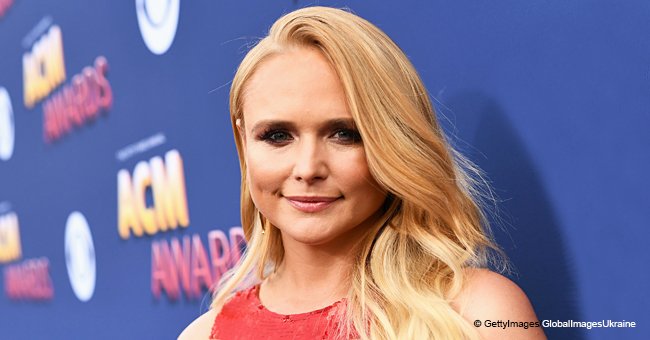 Who Miranda Lambert's husband is and how long she knew him before tying the knot
35-year-old country star, Miranda Lambert, posted pictures from her secret wedding and it got her fans wondering who her husband is and how long they've been together before the marriage.
Fans of Miranda were surprised as the singer announced on Instagram that she is married. She secretly got married and shared the news with her fans on Valentine's day.
The photo captured the singer and her husband holding each other in a field. She was wearing a beautiful white lace dress and holding her bouquet. She captioned the picture:
"In honor of Valentine's day I wanted to share some news. I met the love of my life. And we got hitched! My heart is full. Thank you Brendan Mcloughlin for loving me...for me",
It has got her fans wondering who Brendan Mcloughlin is, how they met, and the most important, how long have they been together?
It's too soon after she broke up with Evan Felker in August 2018, and it's been less than a year since she left her longtime boyfriend, Anderson East, fans say, for her to be married to someone else.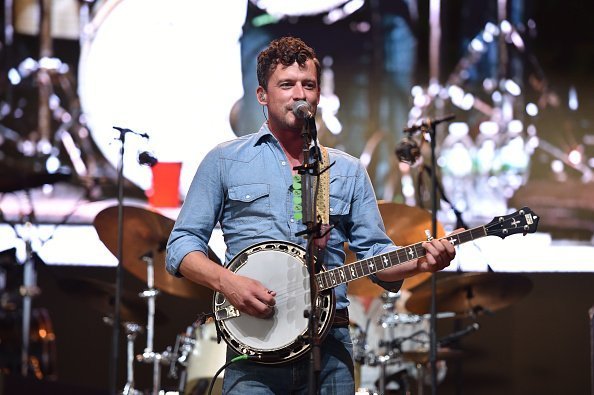 Evan Felker performing at Xfinity Center in Mansfield, Massachusetts. | Photo: Getty Images
Brendan McLoughlin is a Staten Island native and a New York Police officer. He operates in the Midtown South district.
A fascinating fact about the NYPD cop is that he dabbled with modeling before becoming a police officer. He created a page on Model Mayhem.
On his account, he described himself as an All-American boy, also making it known that he will not pose nude and was on the platform to promote his modeling career.
The man is a devoted dog lover, which is grounds that both could meet on as Miranda herself is a dog lover and has adopted many rescue dogs.
Her new husband is also fit as he participated in the "2015 NYPD Keith Ferguson Memorial 5K Brooklyn Bridge Run," and won.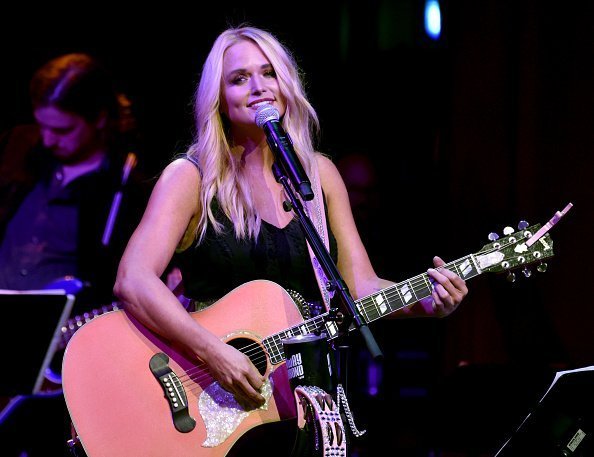 Miranda Lambert performing at the Country Music Hall of Fame and Museum in Nashville, Tennessee. | Photo: Getty Images
Apart from being a great cop, physically fit and a dog lover, he comes with an extra package; he shares a 3-month-old baby with his ex-girlfriend, Kaihla Rettinger, a lawyer.
Miranda seems to be stealing the spotlight in other ways than a secret wedding announcement recently. She got into a fight not too long ago at a restaurant where she reportedly poured a bowl of salad on a woman.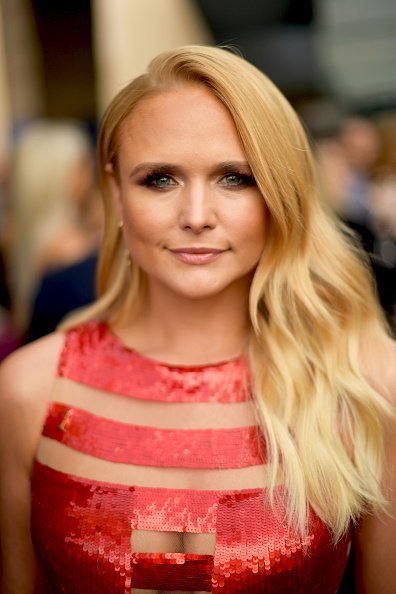 Miranda Lambert at the 53rd Academy of Country Music Awards in Las Vegas, Nevada. | Photo: Getty Images
The waitress who called 911 had said Miranda was trying to hit someone and she ran out the door after pouring salad on the other customers head.
The fight started when an older man and the male friend Miranda came with exchanged words in the toilet. The fight blew out of proportion when the older man came to Miranda's table and said something to them.
Even with that fight and the negative vibe surrounding it, the 35-year-old was spotted with her younger husband, looking so happy and in love.
Please fill in your e-mail so we can share with you our top stories!