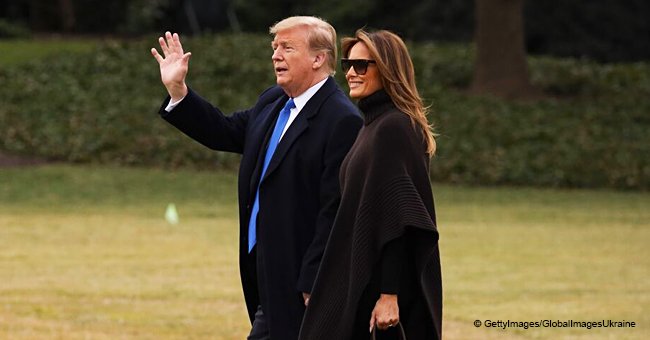 Melania wraps up in a $2,300 poncho as she and Donald fly to Mar-a-Lago amid national emergency

The First Lady of the United States recently flew to Mar-a-Lago with her husband, President Donald Trump, and wore a poncho-style dress for the occasion.
The 48-year-old was spotted on Friday, February 15, holding hands with Trump on the way to the Marine One helicopter waiting for them at the White House.
It was reported that the dark brown dress has an estimated cost of $2,300 and she completed the look with a pair of elegant black high-heeled boots.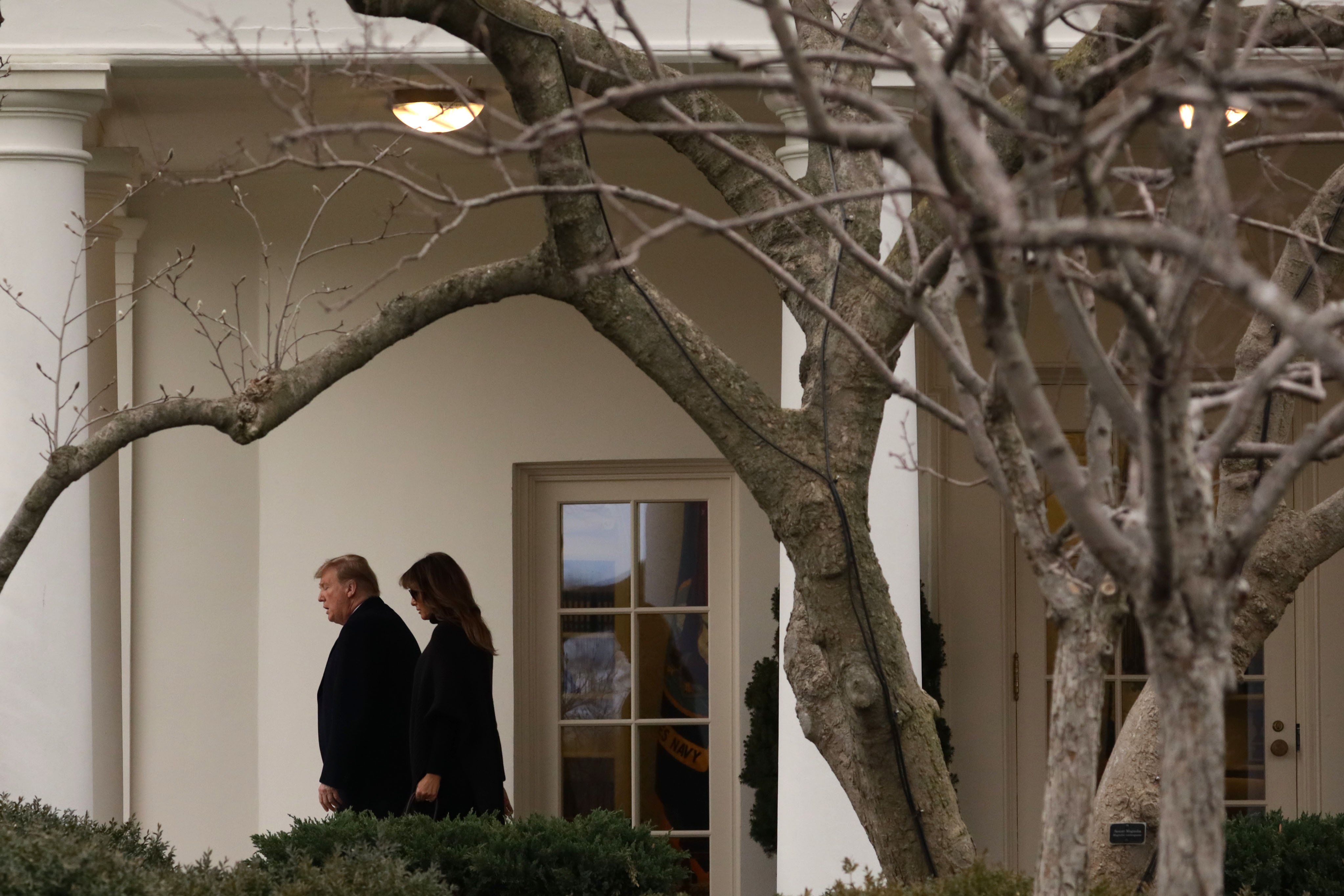 Donald and Melania Trump leaving the White House | Photo: Getty Images
ALWAYS WITH A SECOND OUTFIT AT HAND
The First Couple's son, 12-year-old Barron, was nowhere to be seen as they made their way to Andrews Air Force Base en route to Palm Beach International Airport.
During the flight, the U.S. First Lady ditched the poncho and changed into a simple black dress and high heels, which she wore to greet supporters waiting for them in West Palm Beach.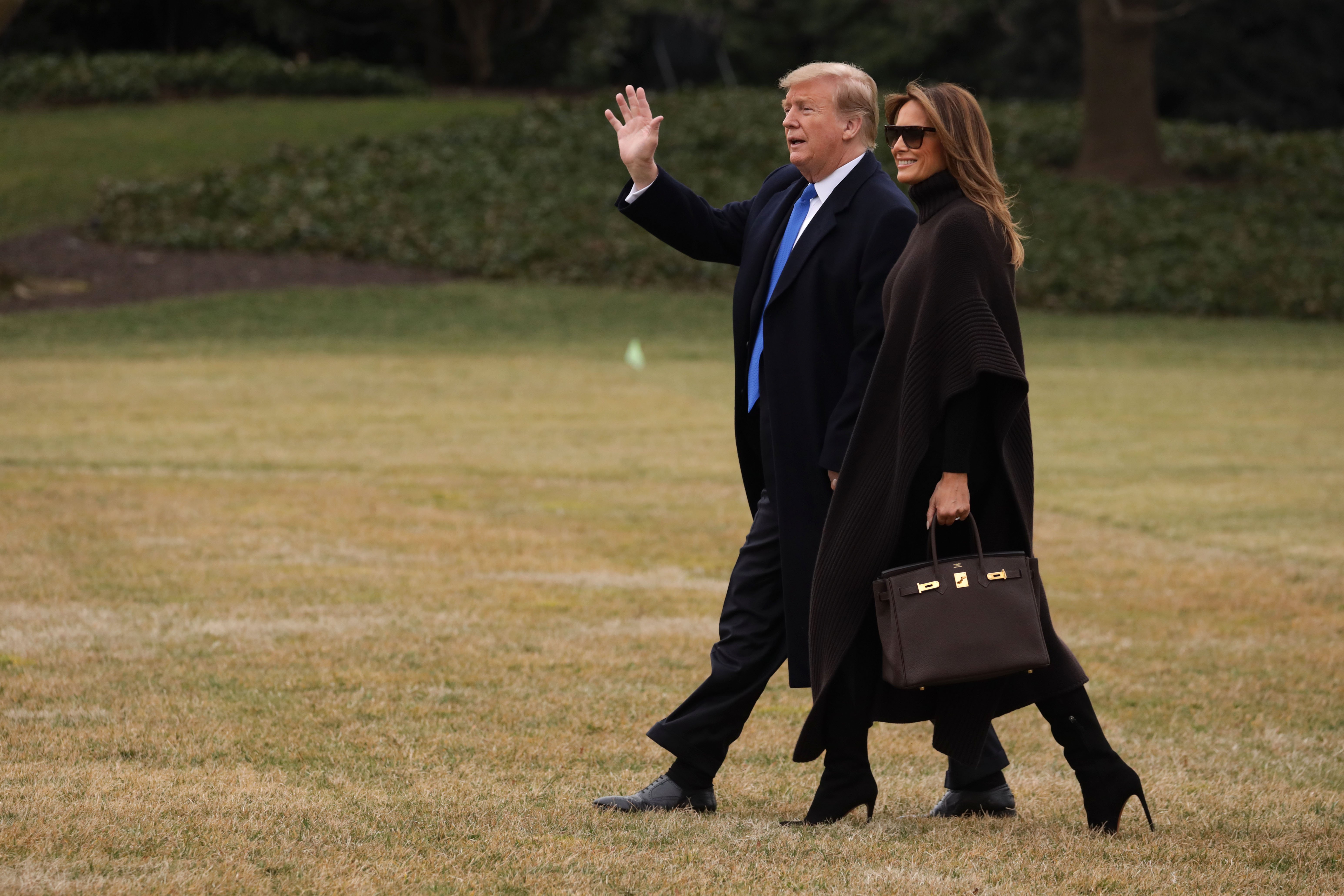 Donald and Melania Trump in the White House grounds, in Washington | Photo: Getty Images
Trump took some time to interact with a couple of supporters and signed "Make America Great Again Hats" while several people snapped pictures of him.
This marked Trump's first visit to Mar-A-Lago in 2019, but Melania has already been there during the holidays even though her husband canceled plans due to the partial government shutdown.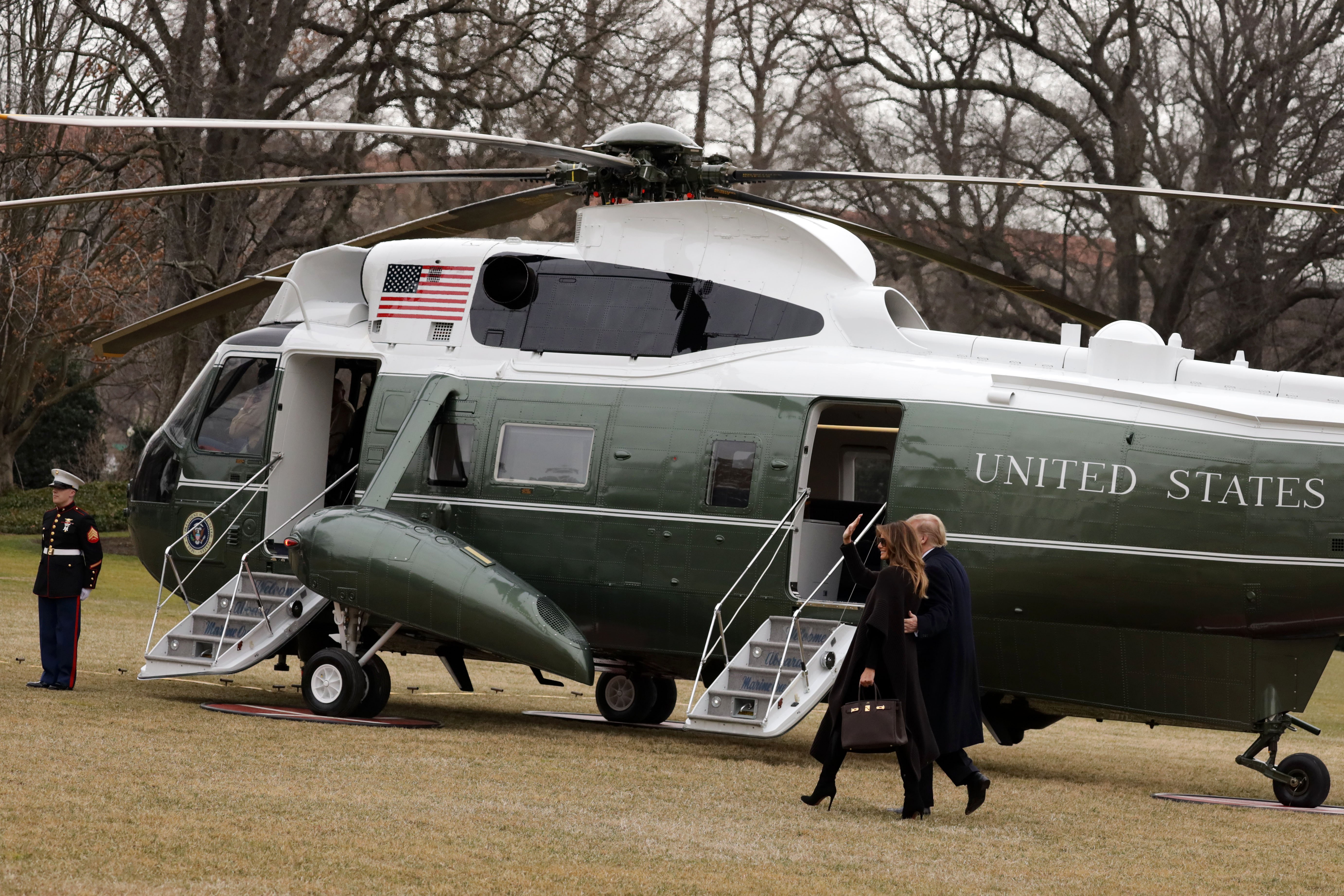 Donald and Melania Trump preparing to board the Marine One in Washington | Photo: Getty Images
A VERY BUSY FRIDAY
The Head of State opted to stay at the White House, in Washington, while Melania hosted the annual New Year's Eve party all on her own.
Aside from being the day the First Couple took off to Mar-A-Lago, Friday was also the day the President signed and registered a national emergency in order to access the necessary funds to build the border wall.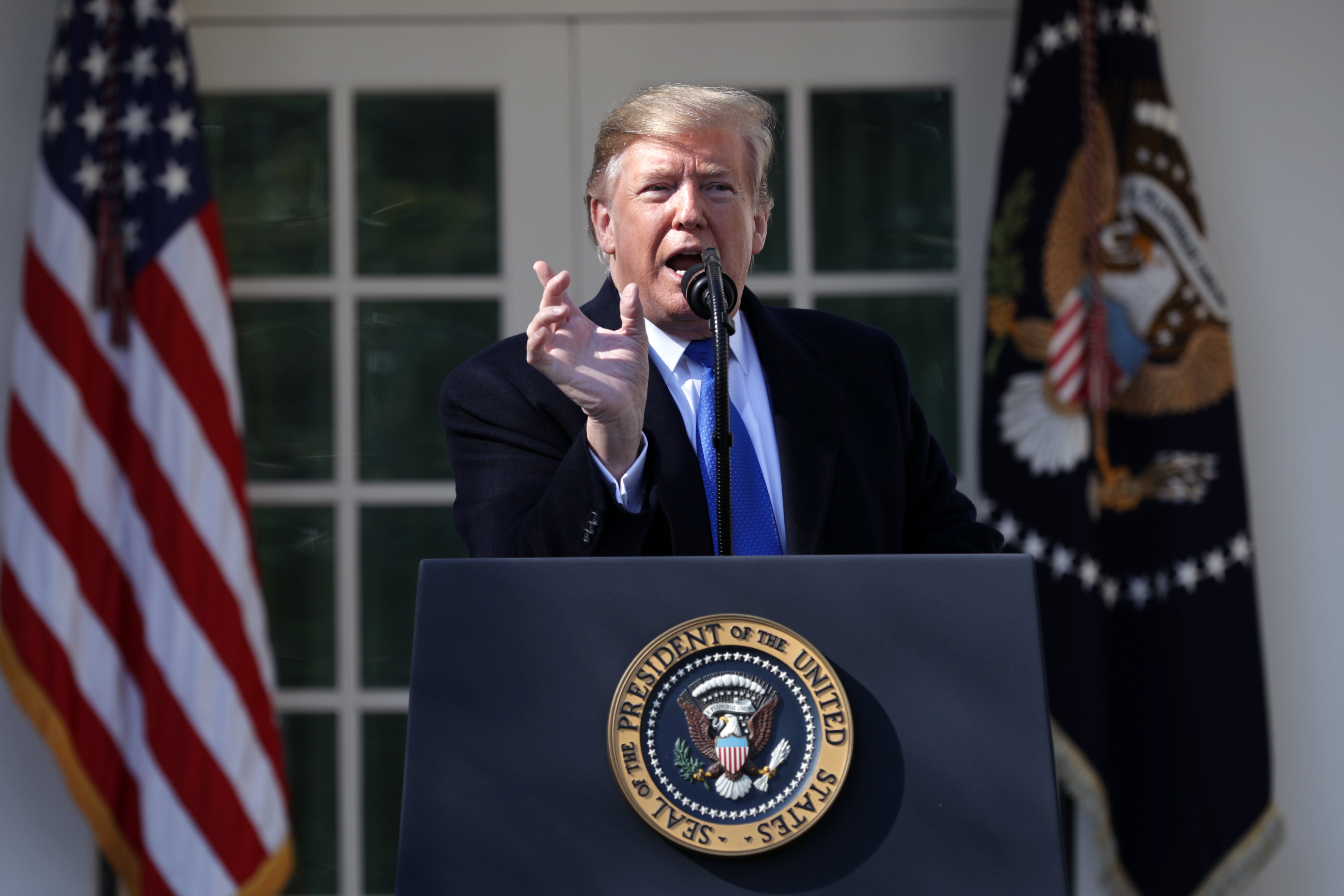 President Donald Trump delivering his national emergency declaration speech at the White House | Photo: Getty Images
According to the 72-year-old mogul, America has been suffering from an "invasion of drugs, an invasion of gangs and an invasion of people, and it's not acceptable."
"I'm going to be signing a national emergency. It's been signed many times before. They say walls don't work. Walls work 100 percent of the time."
WHERE WILL THE MONEY COME FROM
The President has previously claimed that violence stems from illegal immigrants crossing the southern border, which is why he wishes to build barriers and increase border security.
For that, he reportedly plans on using $2.5 billion from the Department of Defense's drug interdiction program, $3.5 billion from military funds, and around $600 million from the Treasury forfeiture fund.
Please fill in your e-mail so we can share with you our top stories!