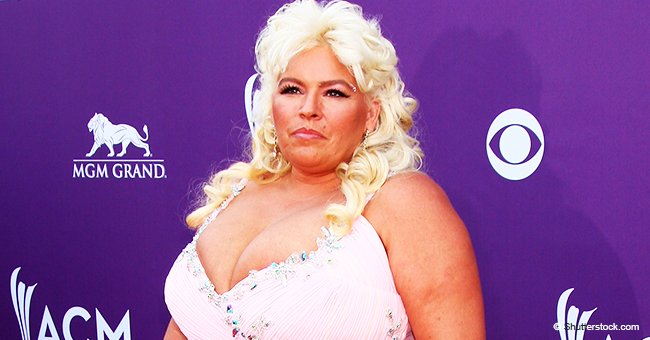 Beth Chapman expresses surprise as thief gets just 15 days for stealing from a 95-year-old man
Beth Chapman expressed a personal interest at the minimal charges brought against a man who robbed a senior gentleman in Hawaii of late.
Beth Chapman commented on social media about the 15-day sentence given to a 49-year-old man who robbed an unsuspecting senior, 95, at the Oahu Market in Hawaii this January.
The suspect, Remik Ungeni, is still awaiting trial for a different case in which he stands accused of stealing an 80-year-old woman's bag at the same market last year August. This felony, however, carries a 5-year jail term.
Ungeni is currently being held in lieu of $11,000 bail at the Oahu Community Correctional Center and refused to testify during his trial, saying through a translator:
"I have nothing to say."
Reality star Beth Chapman, wife of "Dog," is no stranger to criminals and the law. Beth was the youngest licensed bail bondsman in Colorado at age 29 and her husband Duane is a famous bounty hunter.
The now-51-year-old has also been living in Hawaii since 1989, so it's no wonder that the aspects of this case bothered her – her twitter post showed her shock at the low sentence, reading:
"What ? SERIOUSLY"
Recently, Mrs. Dog has been too busy fighting her own battle with cancer to be a big part of the bounty hunting scene. She has also started advocating for cannabis oil, a previously outlawed drug, as a cancer treatment.
The much-loved reality star has been undergoing chemotherapy and reportedly started planning her own funeral to save Dog the stress when the time comes. But that doesn't mean she is ready to quit just yet.
Beth and her husband will return to television in a reality show called "Dog's Most Wanted" where they will be charged with the task of hunting down fugitives on the FBI, US Marshals, and States' Most Wanted Fugitives lists.
So a 15-day sentence must feel like a kick in the teeth to someone who takes the law as seriously as she does. It's no wonder she's taken to commenting on it because stealing an old man's wallet is the act of a coward.
From the sounds of things, Beth Chapman is chomping at the bit, waiting to get out there and start catching the bad guys and making things right again. And we can't wait for a release date to be announced.
Please fill in your e-mail so we can share with you our top stories!