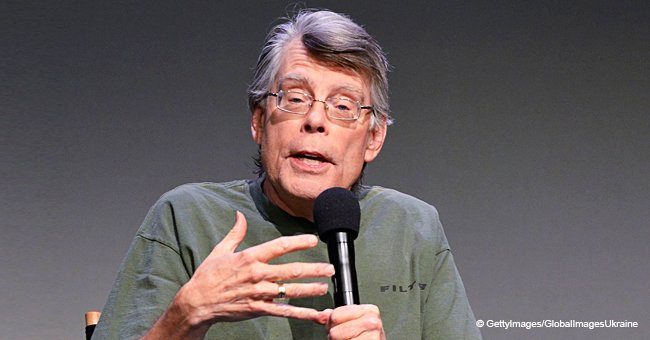 Stephen King would pay $10,000 to spark debates of Donald Trump with opponents for border wall
In a recent tweet, famous horror author Stephen King says he wants front row seats to the Don Winslow vs. Donald Trump debate.
Winslow who is the author of a trilogy on Mexican cartels releases the final installment called "The Border" out this month. It is a timely and appropriate conclusion to the series, with its title referring to both physical and moral barriers, amidst escalating discussions about the Trump wall.
King's response to Don Winslow's tweet that invites President Donald Trump to a face-to-face on the border wall issue got 1,360 retweets and likes by over 11,000 of his followers.
Winslow tweeted to the president, "Let's debate the Trump wall and let the people decide," adding: "I'll even do it on your own network — Fox News."
He continued, "You debated 18 Republicans during your presidential campaign, I am sure you can handle one writer. Let me know."
King's retweet comes in support of Winslow who spent much time at America's southern border and says Trump's "fictional emergency" is made up from "cuckoo land".
Winslow told New York Magazine,
"The narrative that Trump and his allies create is a flat-out lie about chaos on the border, when the people who live there, as I do, have reported the opposite."
To further emphasize his point, he also retweeted Jake Tapper's report on CNN.
And it's not only Winslow who is complaining. To his efforts of fulfilling campaign promises which included building, a wall across the US-Mexico Border has had more than its fair share of backlash from members of his own party. They refer to the move as "a mistake". Republican Senator Chuck Grassley said,
"I wish he wouldn't have done it."
It remains to be seen if Trump will accept Winslow's challenge, but his longtime critic King, who has already been blocked by the president for his regular comments and reactions, including a recent tweet about Melania Trump's kidney surgery, will likely soldier on.
Please fill in your e-mail so we can share with you our top stories!