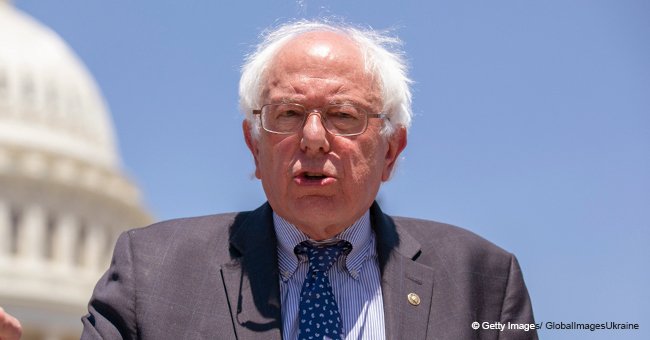 Bernie Sanders enters the 2020 presidential race

Bernie Sanders just announced his decision to run in the 2020 presidential race. It will be his second run within the last decade.
Sanders, 77, made the announcement during an interview on Tuesday. The Vermont senator also wrote an email to supporters.
Part of it read:
"I am asking you to join me today as part of an unprecedented and historic grassroots campaign that will begin with at least a million people from across the country."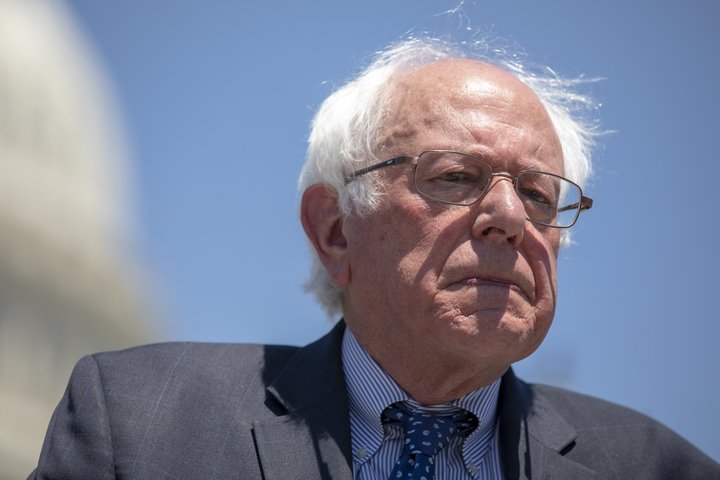 Senator Bernie Sanders giving a speech in 2018 | Photo: Getty Images
Sanders first ran back in 2016, when he lost to Hilary Clinton at the time. Since then, he's remained popular as a progressive politician. He wants to expand health care and decommercialize higher education.
During his announcement, Sanders further made clear his agenda for his upcoming campaign.
He said:
"Our campaign is about transforming our country and creating a government based on the principles of economic, social, racial and environmental justice."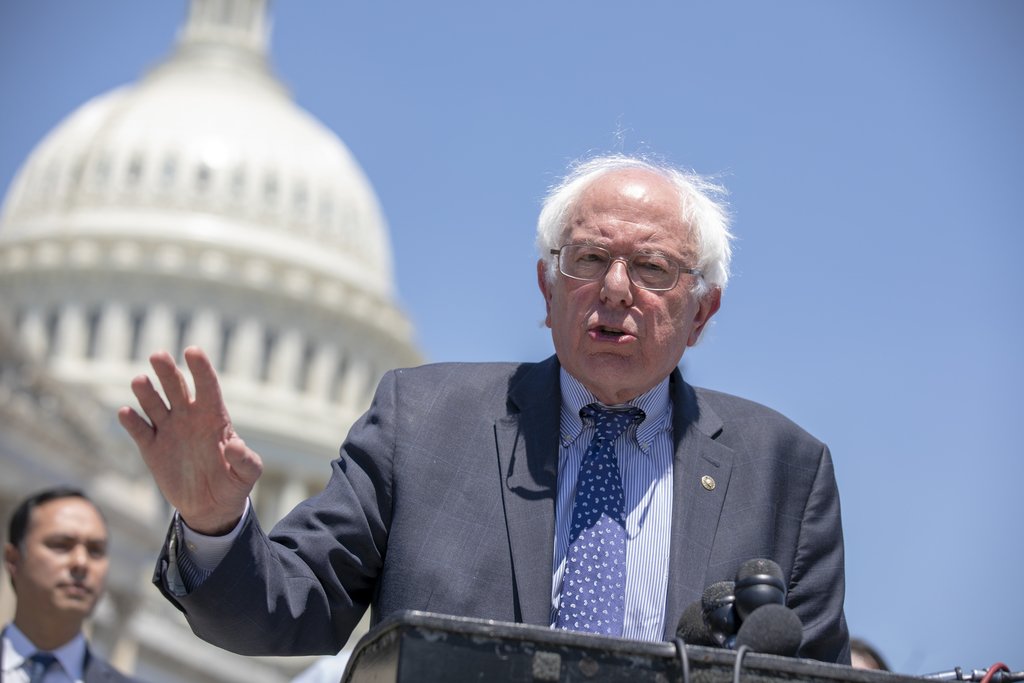 Senator Bernie Sanders giving a speech in 2018 | Photo: Getty Images
He also addressed those he described as having "powerful special interests" saying, "They may have the money and the power. We have the people."
This may not be so, however, as Sanders has to face numerous others progressives with seemingly identical priorities. Still, Sanders does have a lot of people vying for him.
One of his trusted advisers, Nina Turner, said in January:
"He never stopped. He stays on the mission. People sometimes try to knock him off the path but he's right there, and he never wavers in that. And that's a hard thing to do, to be the one who's pushing the vision even when it's not popular. It's easy to come on board when things are popular."
Sanders will face six women who have so far announced their presidential bid. Among them is Senator Elizabeth Warren. She launched her campaign in the freezing cold of Massachusetts ten days ago.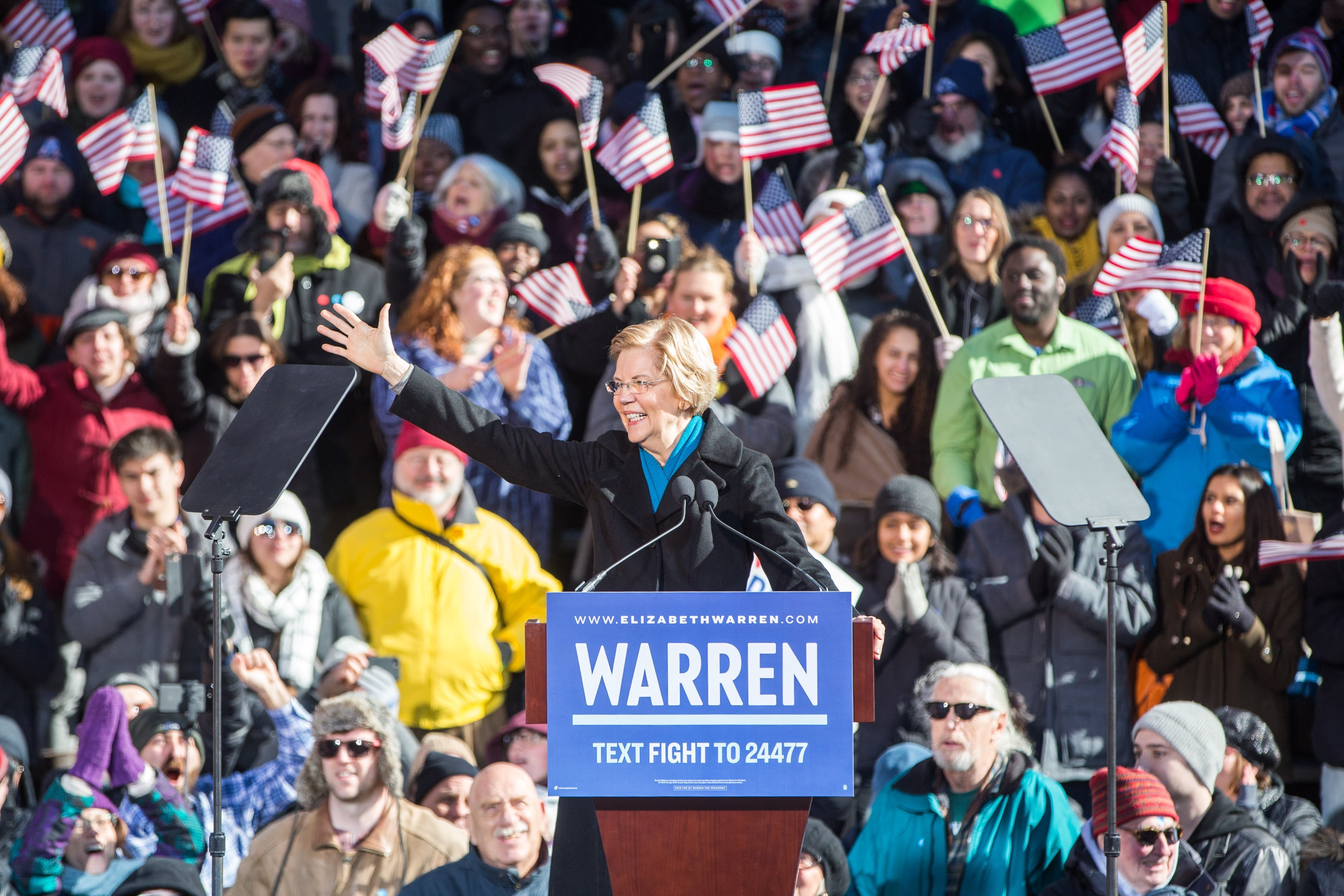 Elizabeth Warren announcing her run for President in Lawrence, Massachusetts | Photo: Getty Images
A former Harvard University professor, Warran spoke about global warming, the plight of women, and the challenges faced by minorities.
She concluded:
"I will never give up on you and your future. I will never give up on your children and their future. I am in this fight all the way. It's a long way to election day. But our fight starts here. And it starts with you."
Kamala Harris is another Democrat in the running for 2020. She may also be the only with who has received praise from President Donald Trump.
Harris held her first rally in her hometown of Oakland, California. According to Trump, she had a "better crowd [and] better enthusiasm" than her opponents.
The African American chose to make the announcement on January 21, Martin Luther King Jr Day. This may have given her more attention, as shown by the results.
According to CNN, the segment was the "most watched cable news single candidate election town hall ever." Among Harris' talking points was tax cuts for middle-class families.
The Democrat is also known for her tough stance on implementing the death penalty in California. Although he praises her now, we await the upcoming debates between the president and Harris as the campaign bid for 2020 gets underway.
We also look forward to seeing what tactics Trump will use against Sanders in contrast to the first time the two went head to head.
Please fill in your e-mail so we can share with you our top stories!