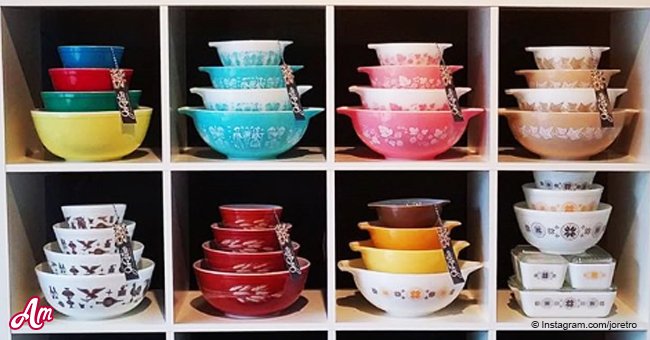 Have a vintage Pyrex? It may be worth a lot of money now
In recent years there has been a retro revival taking place, mostly due to hipster culture which has made vintage items more expensive. That now includes Pyrex dishes made between 1915 and 1970.
Classic Pyrex dishes are brightly colored and often decorated with floral motifs on the sides. They are known for their multipurpose functions, as they can safely go in the oven, microwave, freezer, and fridge.
PYREX PRICE HIKE
Some people inherited Pyrex dishes from their grandparents and parents, and they have been collecting dust in cupboards. However, they are now worth a lot of money if one is willing to part with them.
Recently a culture of Pyrex enthusiasts has emerged, and they are willing to pay a hefty price for these dishes. This can be anywhere from $800 to $1,800.
The leading platforms for Pyrex sales are Etsy and eBay, whereas the main platforms for enthusiasts to share and compare their collections are Facebook and Instagram, where the tag #pyrexjunkie has over 23,000 posts.
The reasons that Pyrex is still so popular is due to its multipurpose nature, durability, and longevity. Even modern-day models are sought after by home cooks all over the world.
PRECIOUS MOMENTS
Another vintage item that is now worth a lot is the "Precious Moments" figurines, which initially sold at $15 each when they were first released in the 70s. They can now fetch a price of $2,000 on online platforms.
The figurines were designed by Sam Butcher and portrayed wholesome Christian themes. The figurines all have teardrop eyes and kind facial expressions.
The most valuable of all the figurines are called "God Loveth a Cheerful Giver," and it is a blonde girl pushing a wheelbarrow that is filled with free puppies. Depending on its condition it can be sold for between $188 and $2,000.
Please fill in your e-mail so we can share with you our top stories!