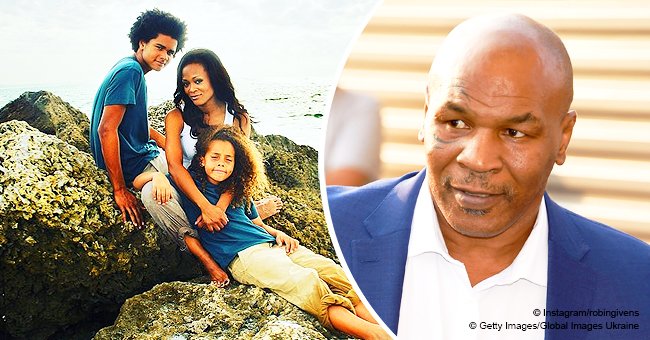 Remember Mike Tyson's Alleged 'Gold Digger' Ex Robin Givens? Her Sons Are All Grown up in Photo
Robin Givens was once known as "the most hated woman in America" after her tumultuous relationship with Mike Tyson.
Nowadays, the actress has moved forward both in her professional and personal life, and she's basking in the joy of having two handsome grown-up sons in an Instagram post. Robin Givens' career spans over 30 years and has been filled with ups and downs.
Her relationship with Mike Tyson
She was called a "gold-digger" for marrying Mike Tyson when he was at the peak of his career without a prenuptial agreement, and even after she alleged domestic violence, the public turned against her.
However, the 54-year-old managed to keep her head above water and is better known these days for her roles in series like "Once Upon a Time," "Riverdale," and "Saints & Sinners."
Her two sons
With two divorces under her belt, Givens is enjoying the single life and focusing entirely on her acting career and raising her handsome sons, Michael, whom she adopted in 1993, and William, who was born from her relationship to businessman and tennis player Murphy Jensen.
Both men are all grown-up now, and Givens couldn't be prouder of them. In a pic shared to her Instagram, Michael and Williams posed in the streets of New York, sporting heavy jackets to face the cold and giving serious expressions to the camera.
Robin captioned the post:
"People always ask... 'Whose boys are those?' Couldn't be happier to reply... 'I own those!' Love my boys Billy and Buddy they some bros! #brothers #newyork #securethebag."
A few days later, Robin got nostalgic on Valentine's Day, sharing a throwback pic from a few years ago, when William was still a kid, had long curly hair, and Michael was still on his teenage years.
The adorable family portrait shows Givens and her boys sitting on the top of big rocks at the sea, with a beautiful landscape in the background and sweet smiles on their faces. She captioned it:
"Wishing these 'loves of my life' a #happyvalentinesday! Your almost all grown up now but you'll always be my boys #repost."
Their lives nowadays
There is not much information about Michael or what he does for a living, but William is a tennis player in the making, as he's following his father's steps.
The young man lives and breaths for tennis, according to Robin, who says her child is so immersed in his passion that he doesn't even have time to watch her work on "Riverdale," and his co-workers have taken advantage of that. She once told E!: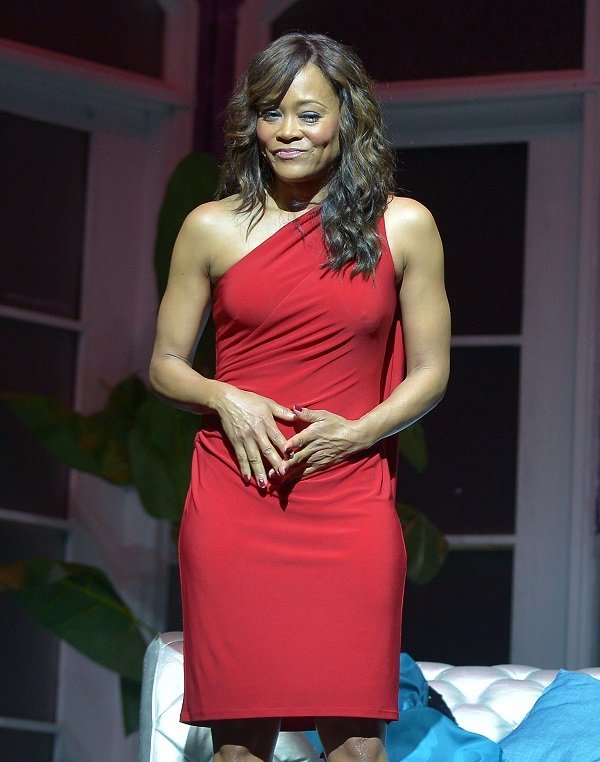 Robin Givens on November 11, 2017 in Miami, Florida | Source: Getty Images
"[My son] works for this tennis company, 'Daily Pop,' and he calls me up, and he goes, 'Mom, everybody at work is saying you're the mayor. And I'm trying to tell them you're not in politics. You're an actor.' He had no clue."
William splits his time between New York, Seattle, and Vancouver, where his father lives. He's enrolled at Seattle University and is part of their men's tennis program. He's set to graduate in 2022.
Please fill in your e-mail so we can share with you our top stories!