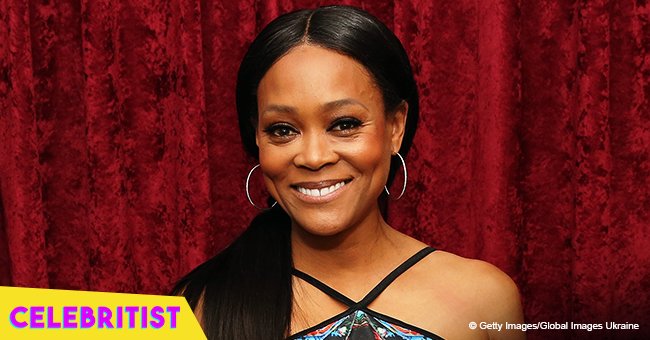 GettyImages
Mike Tyson's Ex, Robin Givens, Shares New Photo of Grown-Up Sons Who Are Much Taller Than Her
Actress Robin Givens had a very tumultuous relationship with heavyweight boxer Mike Tyson back in the '80s that ended with allegations of domestic violence. However, she was able to move and is now the mother of two gorgeous young men.
Robin Givens was once considered as "the most hated woman in America" after her marriage with Mike Tyson. At the time, people from the African American community accused Robin and her mother of being gold diggers.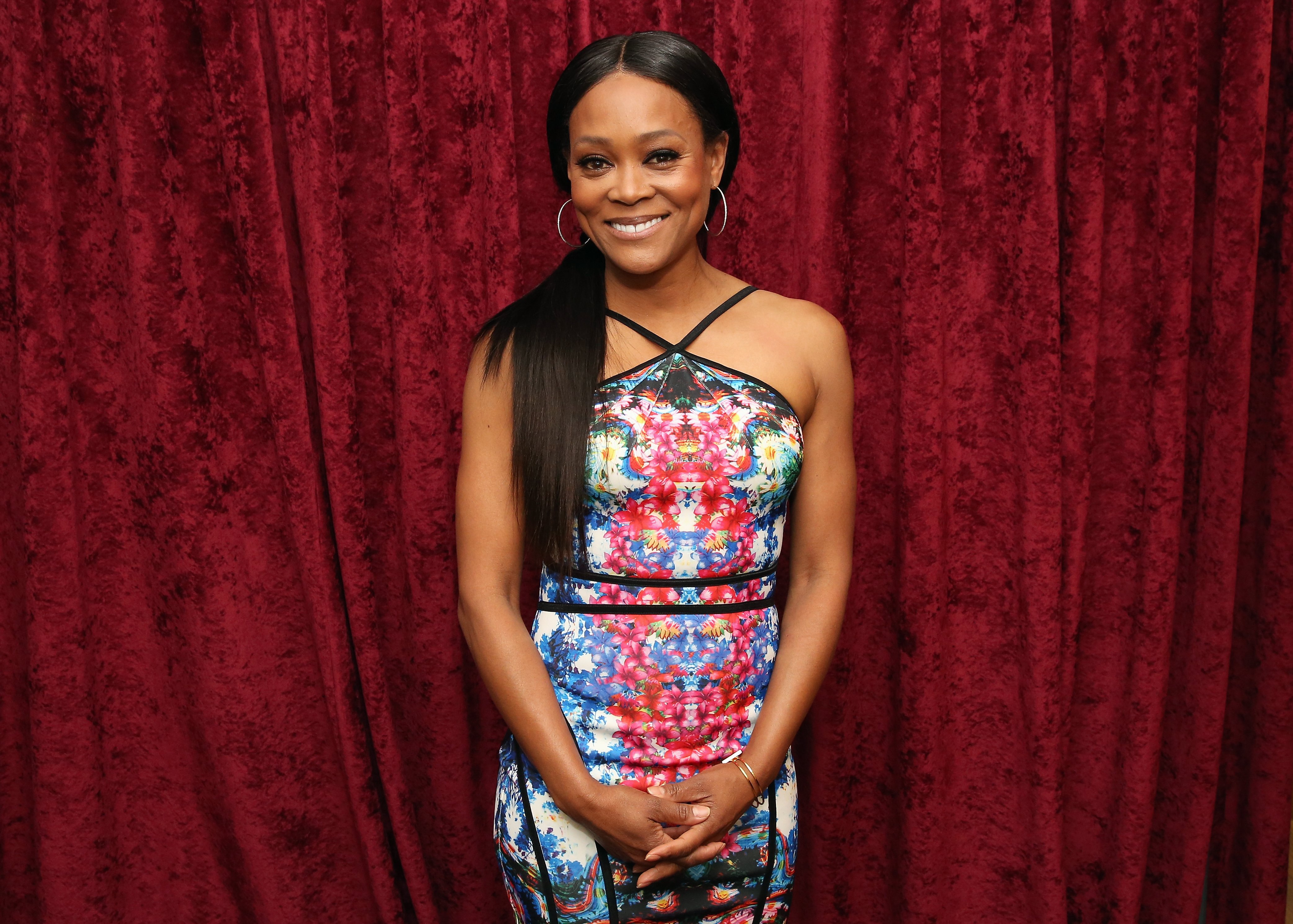 Robin Givens visits SiriusXM Studio on March 31, 2016 in New York City | Photo: GettyImages
ROBIN GIVENS AND MIKE TYSON
She married Mike in 1988 when he was at the peak of his career, and his net worth was valued over $50 million. They didn't sign a prenuptial agreement.
A few months later, in an exclusive interview that the couple did with Barbara Walters, Robin blindsided Mike when she blurted out of nowhere that life with the boxer was "torture, pure hell, worse than anything I could possibly imagine," and accused him of domestic violence.
By Valentine's Day the next year, they were divorced, and Robin reportedly got a settlement of over $10 million after the separation.
ROBIN GIVENS' KIDS
After that, Robin adopted her first son, Michael, in 1993. And four years later, she married her tennis instructor, Svetozar Marinković, only to file for divorce months later.
In 1999, her second son, William, was born from her relationship with businessman and tennis player Murphy Jensen.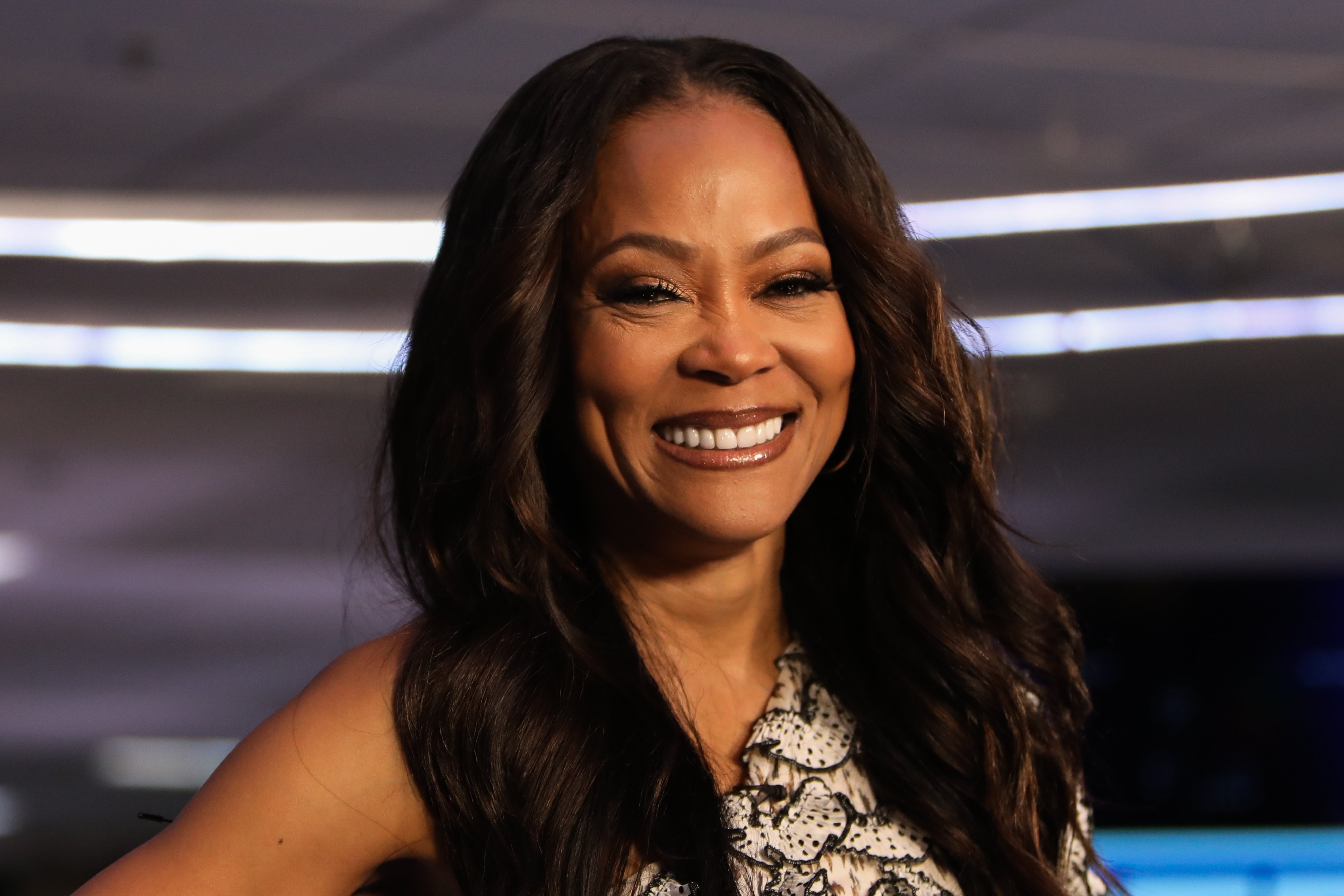 Robin Givens visits "Extra" at Burbank Studios on November 12, 2019 in Burbank, California | Photo: GettyImages
The 53-years-old beauty is currently on a mini-vacation with her youngest son in London, as they enjoy the Wimbledon tournament.
It seems like Williams is interested in following his father's steps, as his Instagram account is filled with photos of the boy playing the sport and even posing with a trophy.
MOM & SONS TIME
In one of the recent photos posted on Robin's Instagram, she posed alongside her two grown-up boys, Billy and Michael, and both of them towered over her.
In the pic, Robin is sandwiched between the two boys with a big smile on her face. She rocked denim overalls and a gray t-shirt, and a bandana.
William, her oldest, donned pink shorts and a flamingo-printed black t-shirt. Billy, on the other hand, kept things more simple with a white t-shirt, shorts, and a cap.
It seems like, despite her past, Robin has her life in order now, and her children look happy to have her.
ROBIN GIVENS' AFFAIR WITH BRAD PITT
In 2013, Mike Tyson recalled in his memoir book "Undisputed Truth," how even after they had filed for divorce, he kept visiting Robin and they still had something going on.
However, one night he drove to her house and, after realizing she wasn't home, he waited in his car for her to arrive. Still, when she pulled up to her driveway, it was with the handsome Brad Pitt.
On a revealing interview with Andy Cohen on "Watch Wha Happens Live!" Robin was answering some fan questions when a curious viewer brought up the Brad Pitt rumor.
Robin revealed, that there was only one part of Mike's story that was true: "Pulling up in the driveway, that part's true," Robin confirmed. "We were coming from a screening or something." She continued:
"I didn't read the book, but I was told he [Tyson] says he caught us in bed, which never happened. Never, ever, ever happened."
She also denied Mike's recount of Pitt fearfully asking him not to punch him. "Does it sound like Brad?" she said. "Brad got some swag."
ROBIN GIVENS TODAY
Robin has been busier than ever these days. She appeared on OWN's series "Ambitions" earlier this year, a show where she was the main lead and that, sadly, was canceled after only one season.
Still, Robin has more on her plate. She's gearing up to make her directorial debut with Lifetime's upcoming film "A Murder to Remember," which is inspired by author Ann Rule's book "Empty Promises."
Although the film's production had to be put on pause because of the recent quarantine, Robins had the chance to share some updates from the set with her fans, and she seems to be enjoying the new stage in her life.
Please fill in your e-mail so we can share with you our top stories!