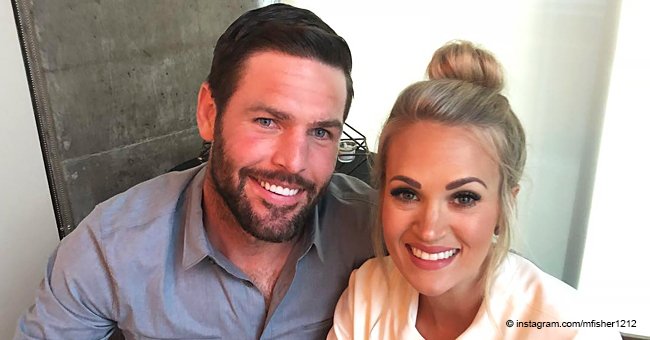 Carrie Underwood's husband shares a new photo of their son and he looks so grown up
Former hockey player and husband of Carrie Underwood, Mike Fisher, posted a picture of their son, Isaiah Michael and the three-year-old is all grown up.
Mike posted the adorable picture on the 18th of February on his Instagram story, the photo shows the young boy catching some fun in the woods while bonding with his father.
The three-year-old was captured from behind, making his way through a creek, he looked all grown up in his camo jacket, grey trousers, and boots to match. In the caption of the photo, the retired hockey player revealed to his fans that his son was drawn to the creek, writing:
"there's something about a creek."
This father and son bonding is coming just three weeks after the family welcomed a new addition to the family, sweet little Jacob, who came into the world at the wee hours of January 21.
We have not heard much from Carrie since she delivered her baby but her husband seems to be spilling the beans on how he and his family are adjusting to having a new member in the family.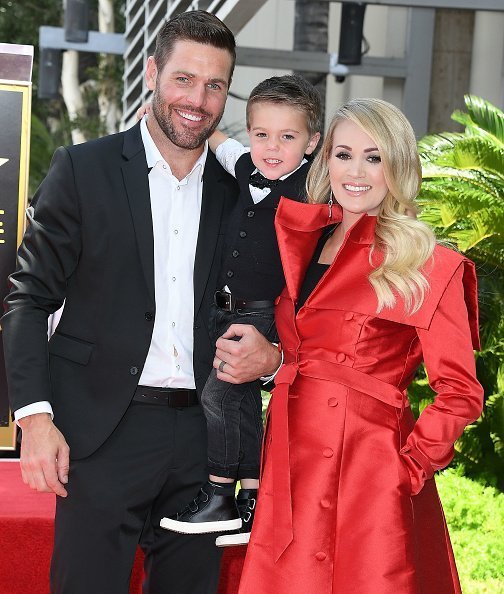 Mike Fisher, Isaiah Michael Fisher and Carrie Underwood in Hollywood, California | Photo: Getty Images
In an interview with "Preds Official Podcast," he spoke candidly about how it has been parenting two boys, his wife, 3-year-old Isaiah, and their newborn baby.
When asked how Carrie was doing, this was a little over two weeks after the country musician delivered their second son, he said she was doing good and admitted to having a whole new perspective of motherhood which has birthed his "new appreciation" for her.
"Carrie's feeding Jacob and doing her thing, and she won't ask for any help. She wants to do everything on her own, and I'm like — 'It's okay to ask for help!'" — he said.
Mike referred to his wife as a Champ, while joking that the newborn is causing them sleepless nights. He also said they are not sure who Jacob looks like yet, but it seems he may have a little of both sides.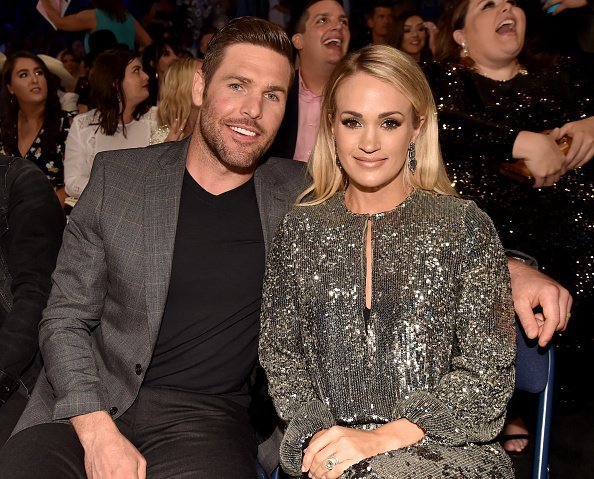 Mike Fisher and Carrie Underwood at the 2018 CMT Music Awards in Nashville, Tennessee. | Photo: Getty Images
He further revealed that their 3-year-old son looks like him. The former hockey player also spoke about his hope that his son, Isaiah follows his athletic footsteps. After suffering from three miscarriages, the emotional struggle the couple went through as revealed by Mike in a social media post, it is no wonder that he refers to their new bundle of joy as a "Miracle Baby."
Please fill in your e-mail so we can share with you our top stories!