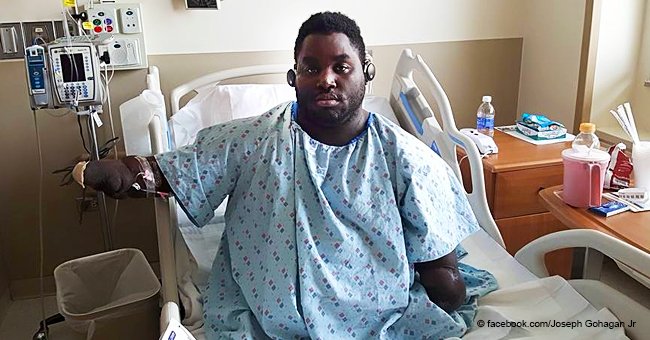 Man has no limbs, but he is a devoted father of four wonderful children, and a loving husband
Joseph Reed, from Milwaukee, Wisconsin, is a father of four beautiful children and a devoted husband, proving every day that everything is possible.
At two years old, Reed, 34, lost his limbs because of meningitis – inflammation of the brain and spinal cord membranes, as reported by Barcroft TV.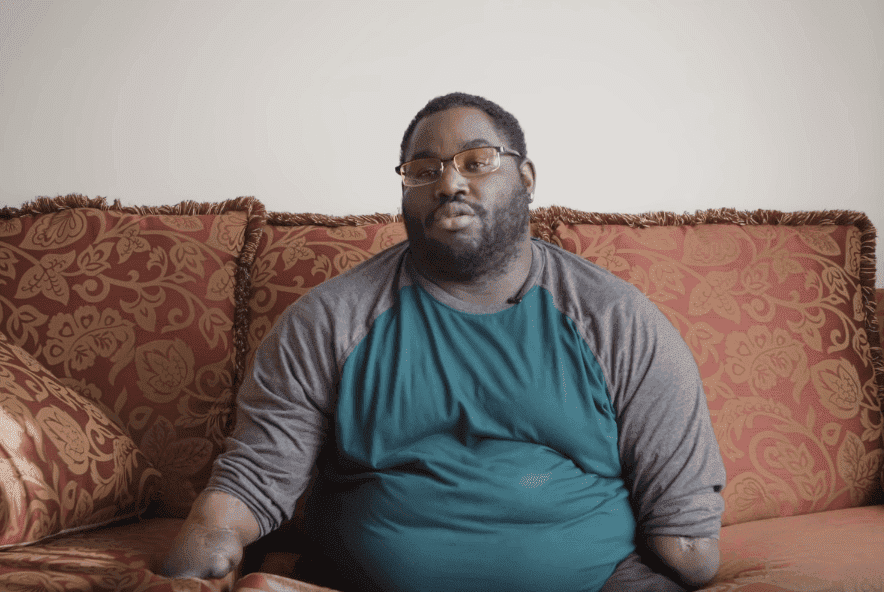 Joseph Reed pictured in his home. | Photo: YouTube/Barcroft TV
"It doesn't matter what age, what color it is, you know you love that person, that's all that matters."
Despite having no limbs, he has a full-time job, helps his wife with household obligations and takes care of his kids.
Reed admitted that it's quite difficult growing up without his arms and legs, but he can now live with no issues and that he couldn't care less what people say about him.
"It was hard growing up with no limbs, everybody used to treat me differently back then, plus I grew up in a foster system," he told Barcroft TV.
"Now I can live without limbs with no problem and I don't care what people say anymore. I have to live for myself and be comfortable in my own skin."
Reed is currently working as a sales rep in the electronics department at a local Walmart store, and he's glad to say that he's most likely the first cashier they have ever had without limbs.
When asked as to whether his disability has affected his love life, Reed said that his condition didn't affect his love life at all because he has four children. Reed and his wife Lore Allen, who have been married for more than 13 years, initially met in secondary school.
During the interview with Barcroft TV, Allen opened up about her impression of Reed when they first met. She said:
"This man was a serious playboy. He flirted with every woman he has seen. The thing I love the most about Joseph is his personality and if I'd be down he comes in and brightens my day. It's never dull with Joseph."
Allen added that in spite of her husband's condition, he always helps her with household duties.
"He helps to run the house, he knows how to vacuum the floor. He also helps me to prepare food for the kids," she said. "Even though he doesn't have his limbs, he still can do everything. We live our life to the fullest."
Allen continued that when they are out and about, sometimes they get gazed at, but just like her husband, she also tells people that she doesn't care.
"It doesn't matter what age, what color it is, you know you love that person, that's all that matters," she explained. "Love conquers all."
Reed, who once encountered a tough childhood, with his life in the care system prompting to depression and even suicidal thoughts, said that what keeps him so positive in life is realizing he has children.
Today, the loving father deems himself as a cheerful man and lives his life to the fullest.
Please fill in your e-mail so we can share with you our top stories!