Henry Winkler Stuns with His Dance Moves from Cult Series 'Happy Days'
Henry Winkler is an American actor who is best known for portraying the role of Fonzie on the popular sitcom "Happy Days." Now, at 73, he is proving that he has still got the moves and energy to keep up with the young set.
Henry Winkler recently appeared on "The Tonight Show with Jimmy Fallon," where he performed his iconic Fonz dance from the show.
Both Jimmy and the studio audience were impressed. This is the first time that he had performed the song since the show stopped airing in the mid-80s.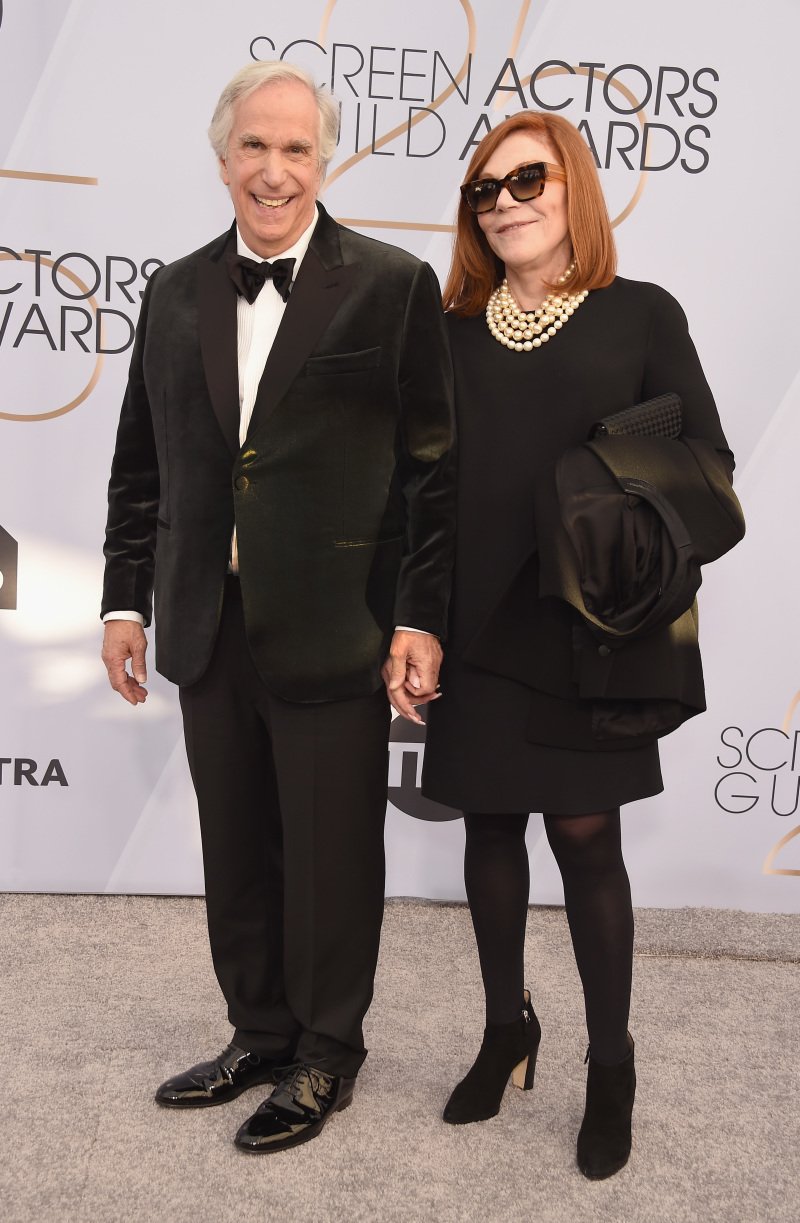 HAPPY DAYS ARE HERE AGAIN
"Happy Days" was broadcast on television from 1974 until 1984. The other lead actors included Tom Bosley, Marion Ross, and Ron Howard.
Henry Winkler's character was a ladies man, with slicked-back hair and a black leather jacket. His character's full name was Arthur Fonzarelli, and the show was set in the 1950s.
One of the recurring bits in the show was a dance that Henry performed. It was iconic because of the intricate footwork that it required.
In a recent talk show appearance, he danced to the traditional Israeli folk song "Hava Nagila."
PENNY'S LIFE AND LEGACY
Penny Marshall, who played the role of Laverne on "Happy Days," passed away on December 17 at age 75. Her cast mates took some time to remember her recall funny moments from working with her and reflecting on her legacy.
Her character of Laverne became so popular that she got a spinoff called "Laverne & Shirley." This show had a total of 178 episodes. The spin-off show received three Golden Globe nominations.
Thank you, Penny Marshall. For the trails you blazed. The laughs you gave. The hearts you warmed. pic.twitter.com/7qPKJa6ApH

— Ava DuVernay (@ava) December 18, 2018
She won many awards in her lifetime including the Muse Award at the New York Women in Film and Television awards and the Icon Award at the Elle Women in Hollywood awards.
Penny later moved into directing and is the director of films such as "Jumpin' Jack Flash," "Big," and "Awakenings." She is survived by her daughter, Tracy Reiner, and five grandchildren.