Tyler Perry Explained Why He Decided to Kill His Iconic Character Madea off for Good
Tyler Perry delivered his final film featuring his signature character Madea and opened up about why it was his last and what he felt about it.   
Tyler Perry ditched his wig and everything else that belonged to his signature character Madea after he played her for the last time in the film "A Madea Family Funeral," which was released in March 2019.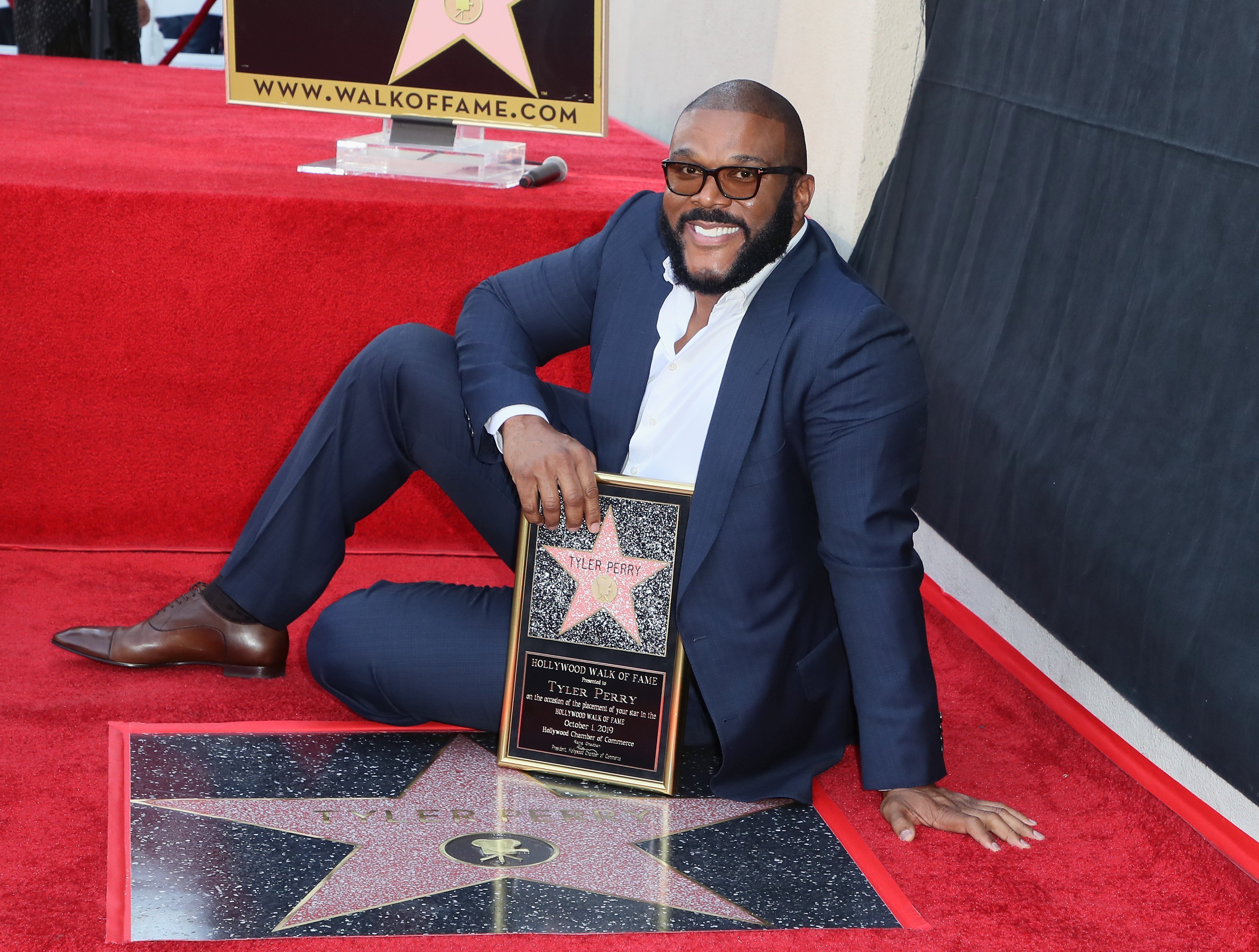 Perry popularized the role of the foul-mouthed, wise-cracking grandmother in 11 plays and 12 films and grossed over $496 million, a sound reason to finally put the old lady to rest. 
Speaking about the end of Madea's era, the 49-year-old producer felt both grateful but glad that it's done.
"I'm so, so grateful for everything Madea has brought to my life, but, you know, I'm turning 50 and I certainly don't want to be her age playing her. I feel she's had a great run and I'm full of gratitude for it."
The entertainment mogul, who debuted the character in the 1999 stage play "I Can Do Bad All by Myself," and in film in 2005's "Diary of a Mad Black Woman" is also equally pleased that his famous role made quite an impact on viewers throughout her run. He added:
"I think lots of people found a voice through Madea and the thing that makes me happiest is that Madea has given people some really good, fun times and given entire families a way to laugh together,"
While publicizing the final chapter in Madea's story, Perry assured it would be hilarious. 
"Look, nothing's funnier than stuff that happens at a black funeral. Who'd let Madea plan a nice burial? And with a Beyoncé hat on? If you're looking for 'Schindler's List,' this ain't it. I just want to make people laugh." 
But Perry isn't all about making people laugh. He proved that he's one to come to an artist's defense if need be. That's exactly what he did when Jennifer Lopez earned backlash for her Motown tribute at the Grammys. Perry lauded Lopez because "SHE KILLED IT!" despite others thinking she wasn't the right woman for the job because she's not even  Black. But Perry tweeted,
"Music knows no color when it inspires. AWESOME!"
I have to say I was on the fence about @JLo doing the Motown tribute, not bc she isn't black but because those are hard songs to take on. Well she made me a believer! SHE KILLED IT!! I was so blown away. I'm so proud of her!! Music knows no color when it inspires. AWESOME JOB!! pic.twitter.com/rhOT1Xie0J

— Tyler Perry (@tylerperry) February 11, 2019
Lopez herself defended her performance by saying she grew up with her mother listening to Motown hits and that it became a big influence in her music. No matter what others may say, Lopez certainly had a reason to be on that stage and enjoyed every moment of it.