Tyler Perry Once Explained Why He Decided to Kill off His Iconic Character Madea for Good
Tyler Perry rose to fame in part thanks to his signature character Madea. However, in 2019, he decided to kill her off. He then opened up about why he decided to do it. 
Tyler Perry ditched his wig and everything else that belonged to his signature character Madea after he played her for the last time in the film "A Madea Family Funeral," which was released in March 2019. 
Perry popularized the role of the foul-mouthed, wise-cracking grandmother in 11 plays and 12 films and grossed over $1 billion in the box office. This, in itself, was a sound reason to finally put the old lady to rest.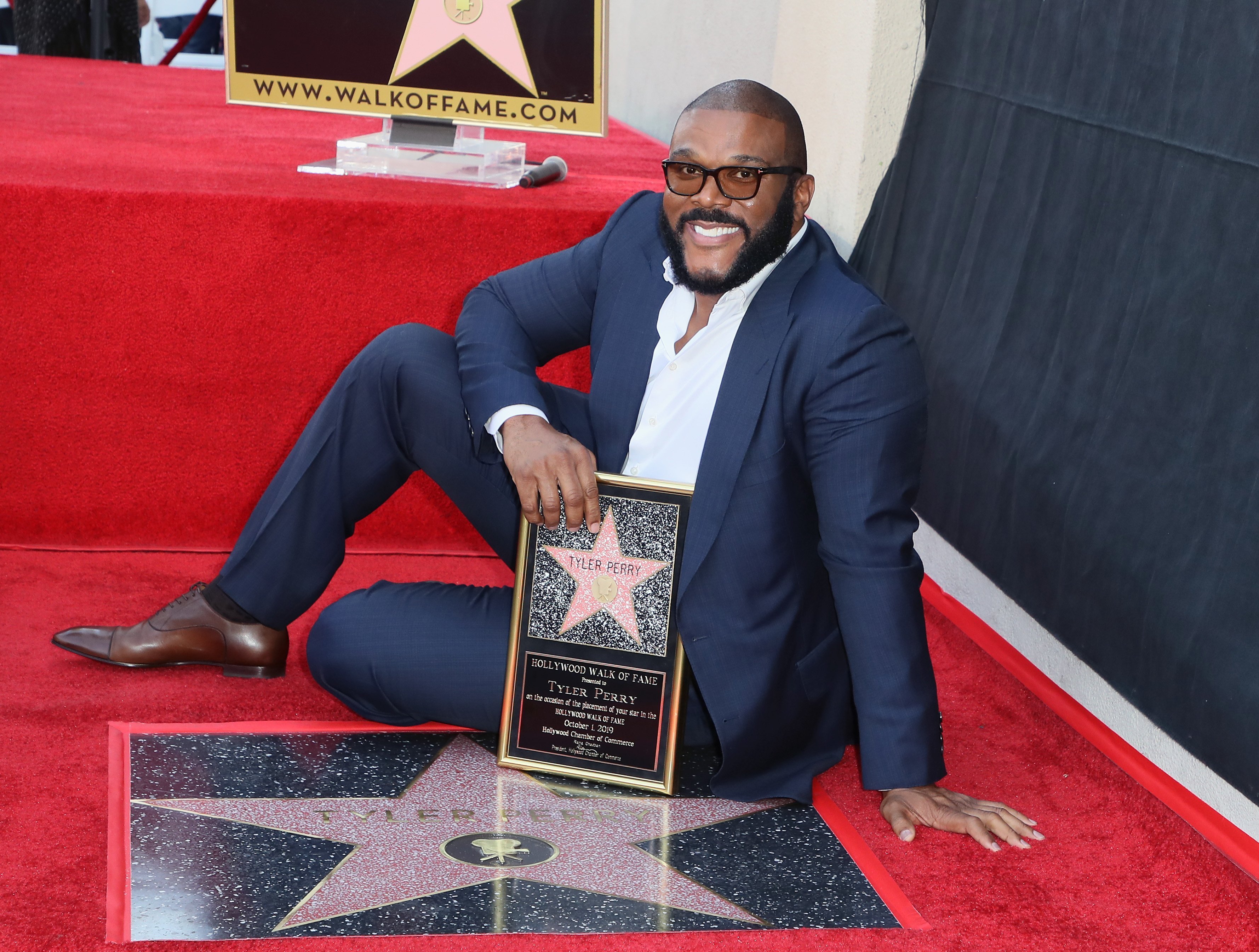 EXPLAINING THE END
Speaking about the end of Madea's era, the 51-year-old producer opened up about how he wouldn't want to play her until he was as old as her. In 2019, he said:
"I'm so, so grateful for everything Madea has brought to my life, but, you know, I'm turning 50 and I certainly don't want to be her age playing her. I feel she's had a great run and I'm full of gratitude for it."
MADEA'S HUMBLE BEGINNINGS
The entertainment mogul, who debuted the character in the stage play "I Can Do Bad All by Myself," and in film in 2005's "Diary of a Mad Black Woman," is also equally pleased that his famous role made quite an impact on viewers throughout her run. 
According to him, many people found a voice through Madea, and that's what made it all worthwhile. He also looks back on the whole journey in a good way, as it gave families a way to laugh together.
KEEPING SMILES ALIVE
Up until the very end, Madea's goal was to make people laugh. Perry says that there's nothing funnier than the stuff that happens at a black funeral, and they made sure to show that.
He also noted that those wanting a tearjerker definitely wouldn't get that from watching the final show with Madea in it. Ending an iconic era with laughter was the best way he knew how to end it.
MADEA'S BACK
While this was the case for many years, it was announced in June that Perry brought Madea out of retirement for a new Netflix movie. "A Madea Homecoming" is scheduled for a 2022 release. 
Perry is set to direct and write the movie with Will Areu and Mark Swinton producing. While no plot details have been released, the movie is one of Perry's works with Netflix following "A Fall From Grace." 
He is also writing, directing, and producing "A Jazzman's Blues" for the streaming giant, starring Joshua Boone and Solea Pfeiffer. It unravels four decades of secrets and lies in a story of forbidden love.