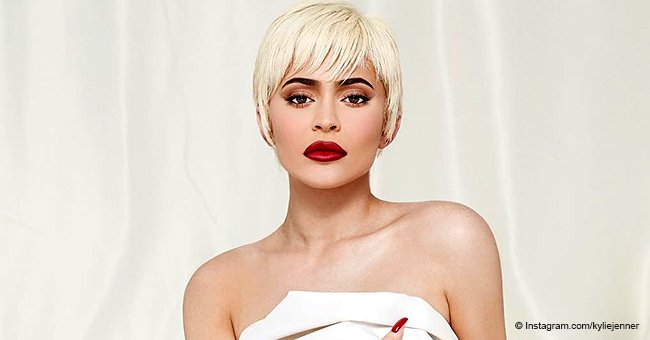 Kylie Jenner insists she's never had plastic surgery in latest interview

Kylie Jenner gets candid in revealing what she did to achieve her beautiful face and she says it has nothing to do with going under the knife. She also discusses how she transformed into a makeup mogul while addressing rumors that she's already married.
If anyone should reign in a magazine cover about transformation, it's Kylie Jenner. From a shy teenager, she managed to evolve into a successful businesswoman with bombshell looks to match. And as such, Paper magazine made no mistake when it featured the makeup mogul on the cover of their 2019 "Transformation" issue.
"People think I fully went under the knife and completely reconstructed my face, which is completely false."
Among other things she discussed in her interview, Kylie opened up about her physical transformation and corrected misconceptions that she reconstructed her face by going under the knife. In fact, Kylie admits it's all just fillers.
"People think I fully went under the knife and completely reconstructed my face, which is completely false."
"I'm terrified! I would never. They don't understand what good hair and makeup and, like, fillers, can really do."
"It's fillers. I'm not denying that," she reiterates.
It's easy to believe that Kylie could do wonders with makeup seeing she now reigns supreme as the founder of Kylie Cosmetics, a multi-million-dollar business which prompted Forbes to predict she'll be the youngest billionaire by next year. Kylie reveals she ventured into the business without any knowledge about how to produce a lipstick, her flagship product, and just "followed her heart."
Now wealthier than most of her siblings, Kylie is proud of the fact that what she achieved is self-made. She confessed the popularity she gained through their show "Keeping Up With The Kardashians" provided her a platform, "but none of my money is inherited." She said after being cut off at 15, she was forced by her parents to make money on her own.
While she kept busy by empowering herself through makeup, Kylie stumbled into motherhood and transformed yet again into a young mother to her daughter Stormi and dutiful girlfriend to the one-year-old's father, Travis Scott. The pair were rumored to have tied the knot but this time Kylie denied them and claimed they weren't even engaged. She did assure fans, however, that she won't be keeping it a secret when the time comes.
You can't blame fans for suspecting Kylie would keep her engagement a secret considering she kept her pregnancy until after she gave birth. She made up for it soon after by becoming more open about Stormi's life and sharing their moments together on Instagram.
The most recent milestone she shared with the world was the epic first birthday party she prepared. Kylie admitted she went over and beyond with the preparations but who could blame her? She always dreamed of becoming a young mother and Stormi was the answer to that dream.
Please fill in your e-mail so we can share with you our top stories!