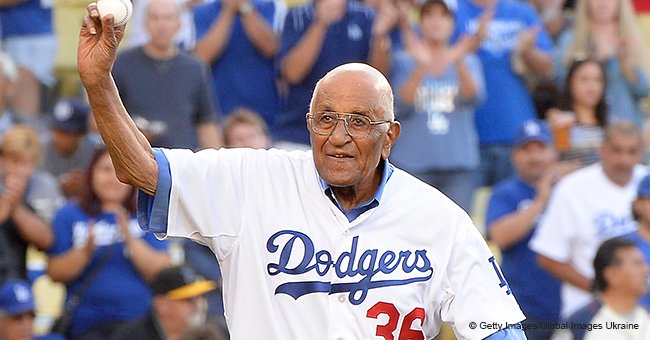 Dodgers legend Don Newcombe dead at 92 following a long illness
Dodgers legend Don Newcombe died Tuesday morning after battling an undisclosed terminal illness for quite a while. He was 92-years-old at the time of his passing.
After a long and eventful life, Dodgers legend Don Newcombe has passed away at the age of 92, surrounded by his loved ones. Since his retirement from the NFL, Don Newcombe shied away from the spotlight to live a quiet life with his family. He would only appear on the media once in a while when he'd get invited to NFL's special events.
Newcombe played for the Newark Eagles from 1944 to 1945 before he played for the Brooklyn Dodgers from 1949 to 1951 and 1954 to 1958 where he had the most remarkable years in his baseball career. He then played for the Cincinnati Res from 1958 to 1960 and the Cleveland Indians for the rest of 1960.
The Brooklyn Dodgers, now known as the Los Angeles Dodgers, released a statement about Don's death through their president Stan Kasten.
"Don Newcombe's presence and life established him as a role model for major leaguers across the country. He was a constant presence at Dodger Stadium and players always gravitated to him for his endless advice and leadership. The Dodgers mean everything to him and we are all fortunate he was part of our lives."
The team considers Newcombe to be one of the greatest pitchers of all time, having won the National League MVP and Cy Young in 1956, which was the same year he led the league in wins. In 1951, he also led major league baseball (MLB) in strikeouts.
Don Newcombe is considered to be one of the most important black athletes in MLB history, alongside Wally Triplett who also passed away at the age of 92 just last year.
Like Newcombe, who was one of the few black NFL players at the time, Wally Triplett was the first ever African-Americans to be drafted in the league.
Rest In Peace to our two NFL legends.
Please fill in your e-mail so we can share with you our top stories!