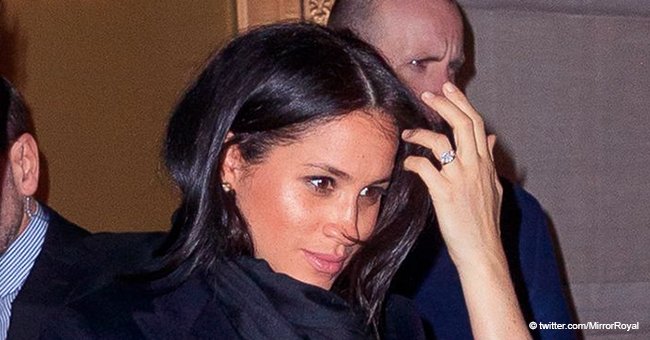 Meghan Markle spotted in a black outfit with shiny haircalf boots enjoying a busy evening in NYC
The Duchess of Sussex enjoyed a beautiful but activity-filled time amidst the celebrations centered on her 7 months old pregnancy.
Former-model-turned-royalty, Meghan Markle was spotted some nights back in what could be considered her first time back in New York after her royal wedding with Prince Harry in 2018.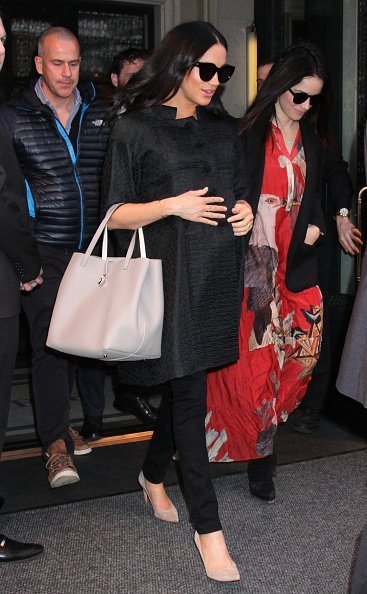 Meghan, Duchess of Sussex is seen in the Upper East Side on February 19, 2019 in New York City | Photo: Getty Images
Rumors of her pregnancy was reported months after their wedding and it turned out to be true. The expectant mother stepped out of her black SUV while looking forward to having a swell time with her intimate friends. She was escorted by one of her security officials as they made their way through to Ralph Lauren's exquisite restaurant, "The Polo Bar."
Anderson Markus, a close friend of Meghan met the duo at the entrance of the restaurant, held her arm in the crook of his as he guided her inside. "The Polo Bar" is said to be a favorite of President Donald Trump.
Markus wore a denim jacket as well as a pink scarf wrapped around his neck and a navy blue beanie on his head. On his feet, Markus had on a pair of brown shoes.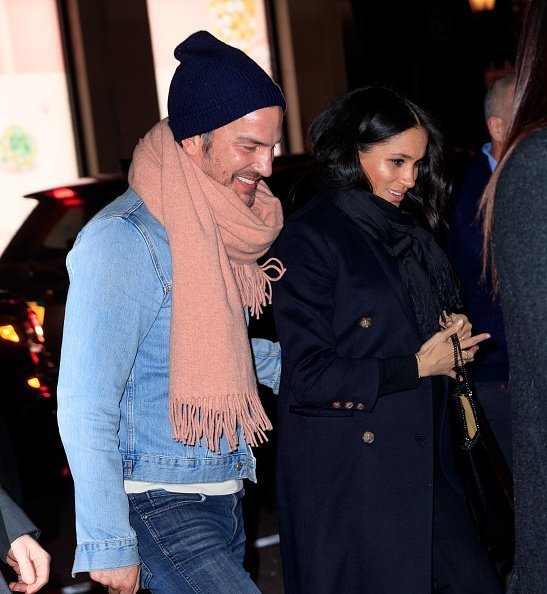 Meghan, Duchess of Sussex is seen on February 19, 2019 in New York City | Photo: Getty Images
Reports show that he orchestrated how Meghan met Prince Harry. Joining later were tennis superstar, Serena Williams, and Meghan's longtime wardrobe stylist, Jessica Mulroney.
Serena, who had her head down as she walked towards the venue of their private get together, rocked an all-black outfit while she had her hair fashioned in a high ponytail alongside a pair of glasses which gave her a serious look.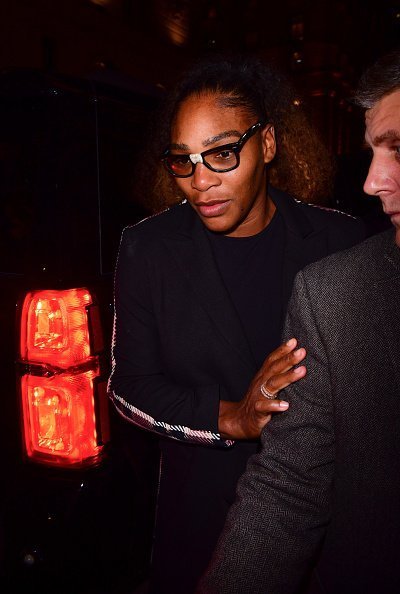 Serena Williams seen leaving The Polo Bar on February 19, 2019 in New York City | Photo: Getty Images
Jessica Mulroney showed up in her elements as she rocked a plaid trench coat while she a tied a leather belt in form of a girdle. The mother-of-three wore a pair of black boots. Her kids played important roles in Meghan's bridal train during the royal wedding.
Before the private evening, Meghan and her friends already enjoyed an afternoon that buzzed with a lavish baby shower organized by the 37-year-old duchess's friends.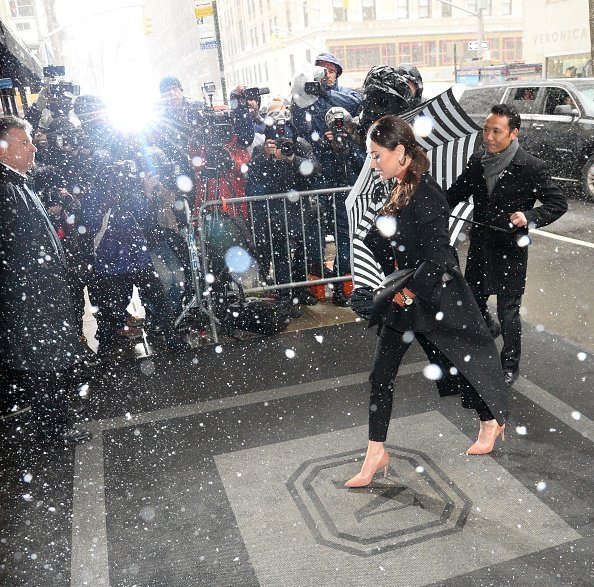 Jessica Mulroney is seen arriving at the Mark Hotel on February 20, 2019 in New York City | Photo: Getty Images
The baby shower was also private while alongside Serena and Jessica, the likes of Misha Nonoo and Priyanka Chopra were in attendance amongst other guests. The expectant mother despite her royalty can be said to have high regards for privacy as she earlier enjoyed a private Valentine's Day celebration with her husband.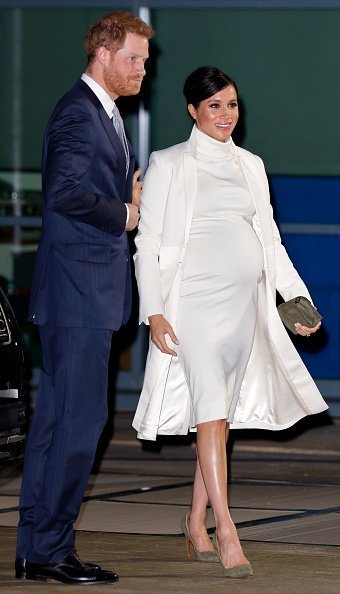 Prince Harry and Meghan attend a gala performance of 'The Wider Earth' in London, England | Photo: Getty Images
The New York celebration is a part of Meghan's five-day trip to the big apple.
Please fill in your e-mail so we can share with you our top stories!