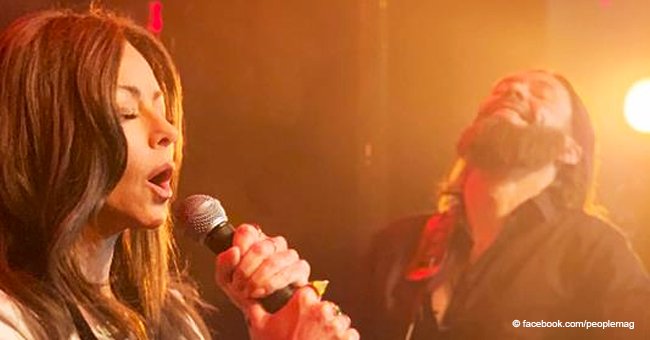 Kelly Ripa and Ryan Seacrest surprise fans with their recreation of a scene from 'A Star Is Born'

Kelly Ripa and Ryan Seacrest's rendition of "Shallow" is so hilarious and exactly what's needed to get you in the Oscars mood.
Television hosts of the show "Live With Kelly and Ryan," Kelly Ripa and Ryan Seacrest, are already in the Oscar mood and are taking their fans along with them, while at the same time entertaining them.
In honor of this year's edition of "Lives' After Oscar Show" which airs the day after the 91st Academy Awards, Kelly and Ryan decided to perform their version of the song "Shallow" which has been nominated for an Oscar for "Best Original Song."
They brought to life the song's original performers, as Kelly played Lady Gaga's character "Ally," while Ryan played Bradley Cooper's character "Jackson Maine."
In imitating Ally, Kelly switched her blonde hair for a brown wig and wore a white rocker T-shirt as Ally did. Ryan, on the other hand, wore long hair and a full beard like Jackson and held an acoustic guitar while flipping his head back.
Kelly and Ryan would review what went down at the Oscars on their "Lives' After Oscar Show". The review will contain all the fun that took place at the show, as well as exclusive interviews with the biggest winners of the night. It will also include looks from the red carpet and interviews with top celebrities as they share their thoughts just before they go in for the show.
"Shallow" is the hit song from "A Star Is Born," a 2018 movie. It was performed by Lady Gaga's "Ally" and Bradley Cooper's "Jackson" in front of a live audience at the Greek Theater in Los Angeles.
It was written by Lady Gaga, Anthony Rossomando, Mark Robson, and Andrew Wyatt and was the first song from the film's soundtrack that was released by Interscope Records on September 27, 2018.
Shallow's lyrics were written from Ally's and Jackson's viewpoint and was very different from what Lady Gaga was known for. The song questions Ally and Jackson's happiness, with them asking each other if they were happy with their lives.
"Shallow" has received great reviews and has bagged several awards. It won "Best Original Song" at the Golden Globes, and won "Best Pop/Duo Group Performance" and "Best Song Written For Visual Media" at the Grammys.
Please fill in your e-mail so we can share with you our top stories!