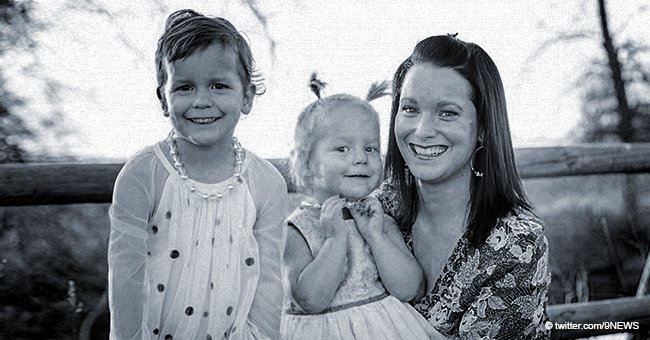 Chilling footage shows Shanann Watts moments before she was murdered by her husband

There seems to be a new thing every week when it comes to the infamous murder of Shanann and her two daughters. A new video clip is now fast circulating the web as it captures Shanann's last moments alive.
Shanann Watts first gained the attention of the media when her husband, Chris Watts, reported her and their two daughters missing. Some few days later and the authorities find the trio dead and hidden on an oil field. It was reported that Chris Watts has been alleged guilty of killing them and has since been detained.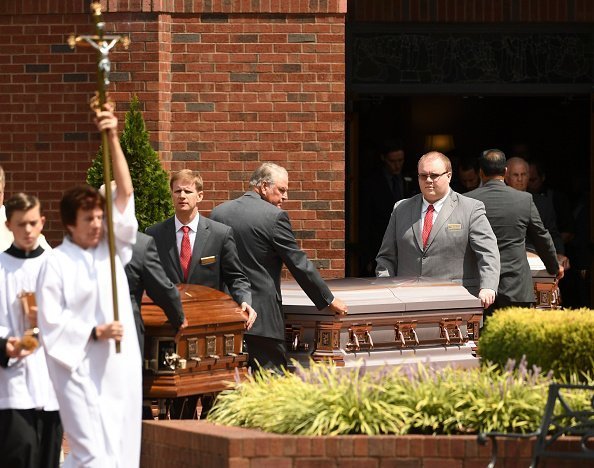 The bodies of Shanann Watts, 34, her daughters Bella, 4, Celeste, 3, are taken to their final resting place | Photo: Getty Images
Now widely popular, the story seems to have something new popping up just when we all think it's all over. The heart-rending tale is trending yet again after authorities released a short clip taken moments before Shanann's demise.
The video, recorded by a doorbell cam at their Colorado house, shows a pregnant Shanann arriving home from a business trip to Phoenix. An unsuspecting Shanann is dropped off by a friend and is seen carrying her suitcase past the driveway and into their house.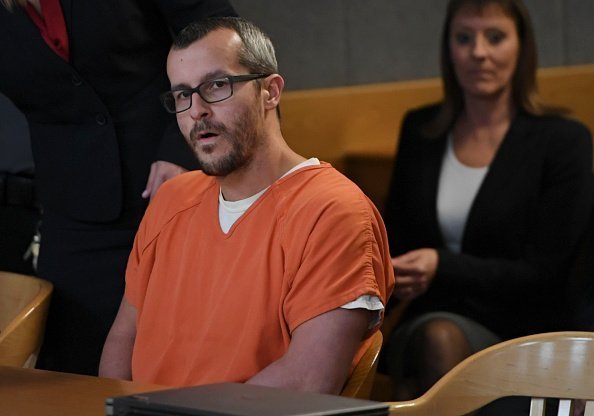 Christopher Watts sits in court for his sentencing hearing at the Weld County Courthouse | Photos: Getty Images
It was at about 1:48 am and her friend can be noticed pulling out of the drive and waiting just a bit to watch her go inside. Sadly, speculations have it that Chris murdered Shanann hours after this or maybe even as short as a few minutes after.
It remains unclear if Shanann ever met her daughters alive or if she had witnessed Chris strangle them to death. The story, already quite saddening, seems even more real after watching this clip.
Watts has become one of the most infamous offenders in America seeing as he did the unthinkable in a bid to start a new life with his mistress, Kessinger Nichols! He had written off his union with Shanann as it was reported that all of the latter's effort to salvage the relationship proved abortive.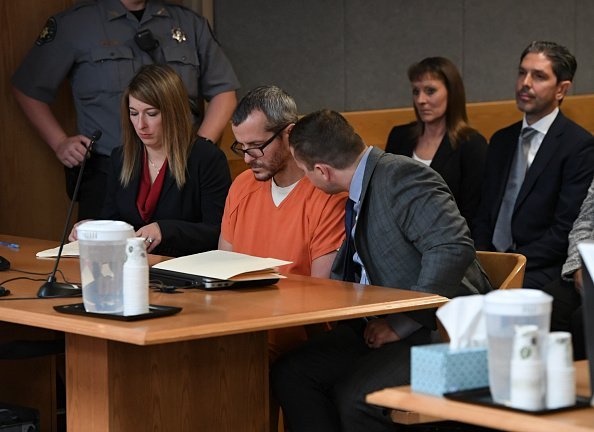 Christopher Watts sits in court for his sentencing hearing at the Weld County Courthouse on November 19, 2018 in Greeley, Colorado |Photo: Getty Images
It just gets you wondering when he had started thinking up the crime. He sure had it planned out, and this was proven by the clip of Watts recently made public by authorities. It shows him loading his truck moments after he committed the murder.
The eerie scenario was caught on tape by a neighbor's security camera and displayed the psychotic wretch loading a gas can into the bed of his truck. He is then seen driving back into the garage. That has been speculated to be the same vehicle he had used to convey the bodies to a remote area where they were later found.
Please fill in your e-mail so we can share with you our top stories!