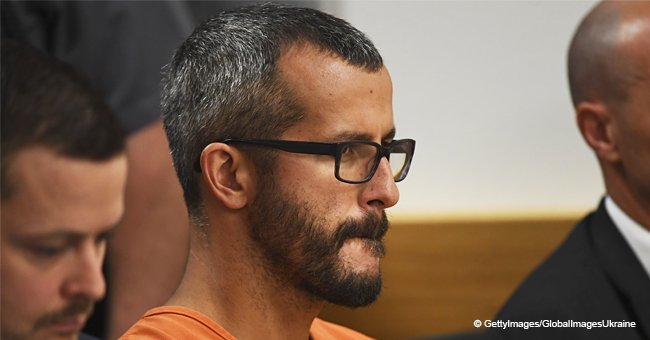 Chris Watts, sentenced for killing wife and kids, once gave a presentation on relationship repair

A Fayetteville native, Chris Watts, has been sentenced for the murder of his pregnant wife and two children. It was alarming to discover that he once delivered a presentation on the deterioration and possible repair of a relationship.
A 2012 video posted on YouTube has Chris Watts giving a PowerPoint presentation for his Communication class which he titled "Communication Speech, Relationship Deterioration, and Repair."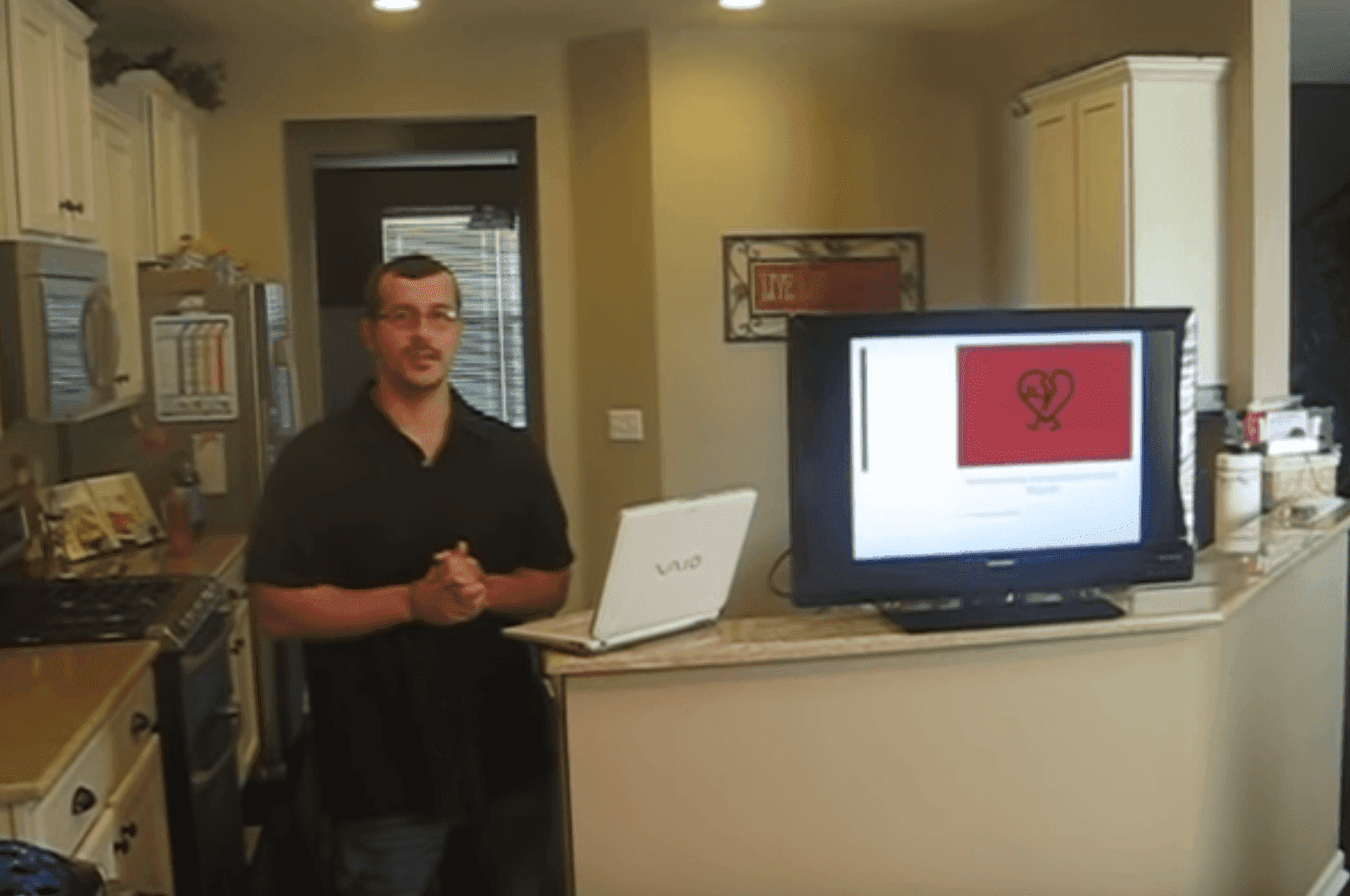 Chris Watts giving a presentation on "Communication Speech, Relationship Deterioriation and Repair | Photo: YouTube/Christopher Watts
In the 9-minute clip, he provides a thorough explanation of how relationships fail after infidelity, that, as years pass by, a partner may not have interest in the other anymore which could eventually lead to betrayal.
The 33-year-old even goes on to paint a scenario where the person starts to have an affair with a coworker.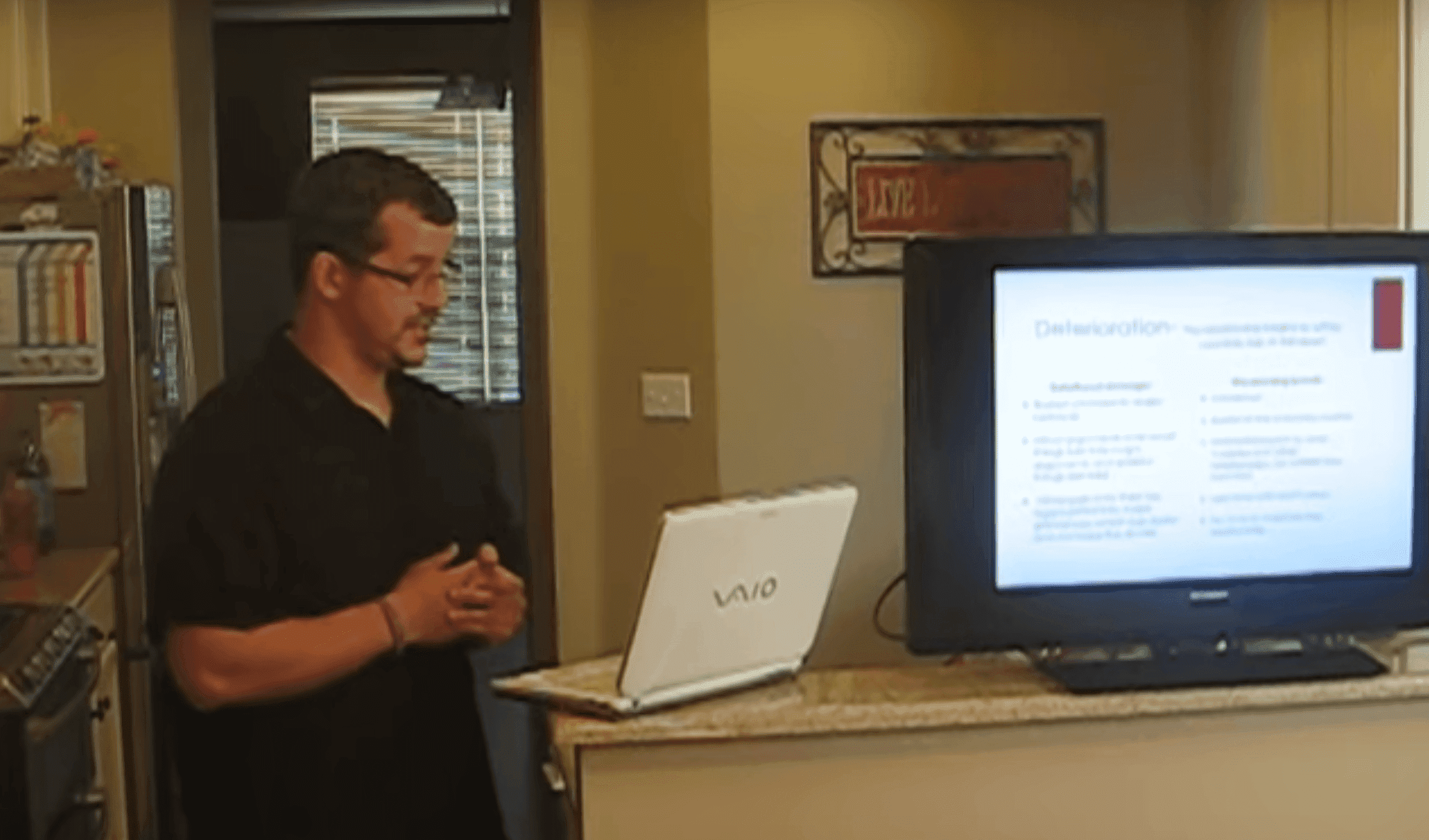 Chris Watts giving a presentation on "Communication Speech, Relationship Deterioriation and Repair | Photo: YouTube/Christopher Watts
He asks mind-boggling questions that would plague the thoughts of someone faced with such turmoil as falling out of love with their spouse:
"Do I have the desire to keep this relationship going? Do I have a moral obligation to stay in this relationship? Or is it a necessity for me to stay in this relationship?"
It all seems rather ironic watching him make such a presentation some eight years just before he killed his immediate family. This includes his then-pregnant wife, Shanann Watts, and their two kids, Celeste and Bella.
Watts' story is a rather famous one, which, even months after the actual incident, is still making big headlines. At first, he had reported the three deceased missing only to come later claiming that he killed Shanann in a rage on discovering she'd killed their kids.
It seems believable as he states her motives would be revenge for his infidelity. This is why that clip of his is an admittedly cringe-worthy one as the police discovered that he had been having an affair with his co-worker. According to Watts, however, asking for a divorce from Shanann the morning of the incident had caused her to murder their daughters.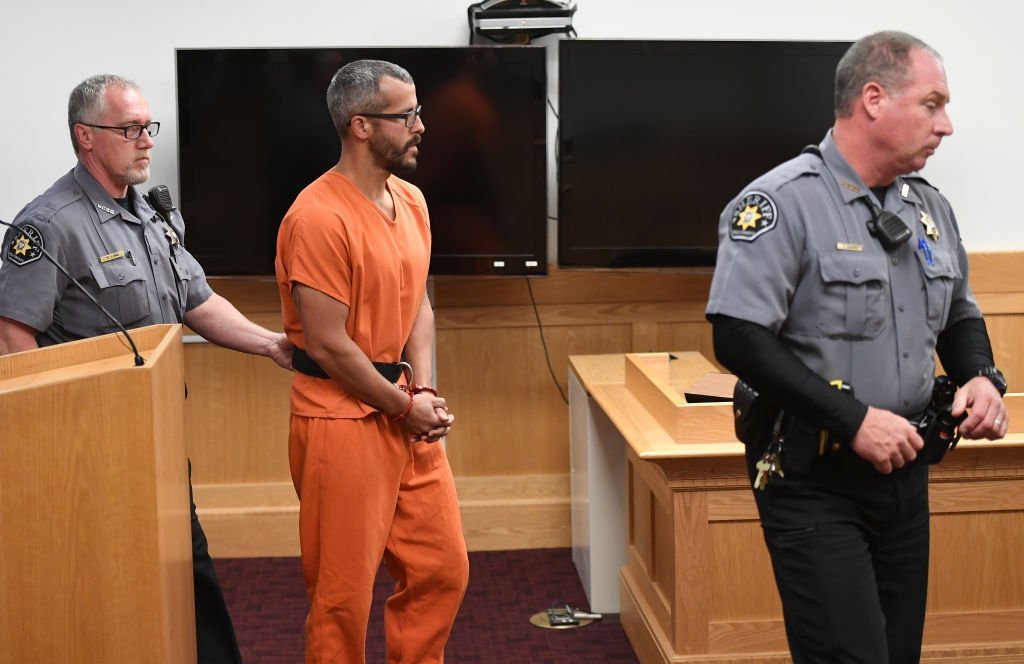 Chris Watts appearing in court for the alleged murder of his family | Photo: Getty Images
Well, no one believes his story and with viable reasons too. Authorities found Shannan's body in a dug grave and that of the little girls in gas and oil tanks at his workplace, a Colorado oil field. Watts pled guilty to three counts of murder and was sentenced to life imprisonment.
Astonishingly, reports have it that, even while imprisoned, Watts has been receiving numerous love letters from unknown women. The different notes have the women confessing love, with one Candace going on to express belief in his innocence. Shocking but true!
Please fill in your e-mail so we can share with you our top stories!