Bette Midler Turns Stage into Fairy Tale with Her Mary Poppins 'the Place Where Lost Things Go'
Bette Midler took the Oscar audience to a magical place as she sang a hit from the new Mary Poppins flick. She reminded everyone that she's still got it. 
The legendary Midler took the stage on Sunday night to sing "The Place Where Lost Things Go." Anyone who listens to it will understand the reason the song received its nomination. 
The "Mary Poppins Returns" original was up for Best Original Song at the awards show. In the movie, Emily Blunt who played Mary Poppins sang it, but she opted out of the Oscars performance.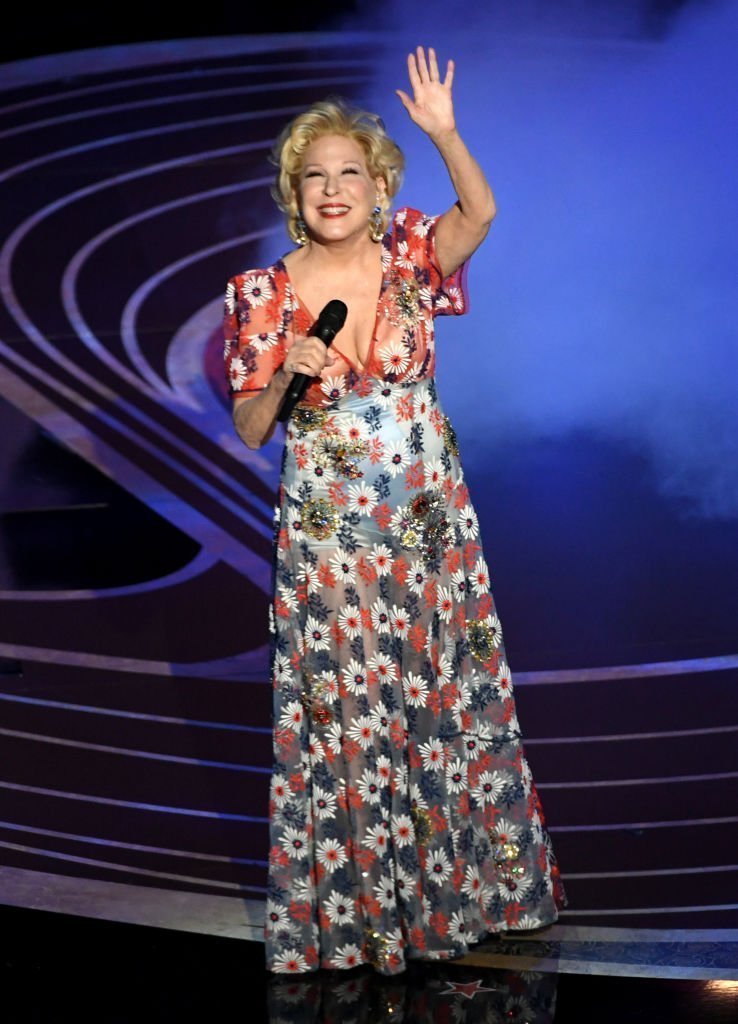 Fans were not mad. Midler's rendition was extraordinary, soothing, and simply wondrous. Written by Marc Shaiman and Scott Witman, the song's lyrics were also quite touching. 
Before she began, actor Keegan Michael Key swooped in from above to introduce the 73-year-old. Holding an umbrella in the film's honor, he landed in the audience and introduced the "Divine Miss M." 
Midler's outfit also matched her otherworldly performance. She wore a sheer dress that went from red to blue at her midriff and was dotted all over with white and orange flowers.
Sing it @BetteMidler! #Oscars pic.twitter.com/oAi7sI02zp

— Channel9 (@Channel9) February 25, 2019
Her blonde curls popped along with her simple makeup and hanging earrings. A silky blue high-waisted shorts was seen underneath the long dress. 
The singer had let her Twitter followers know she would be performing the song for the Academy Awards earlier that day. So they should have expected the amazing display. 
The movie was also nominated for Best Original Music Score, Best Costume Design, and Best Production Design. The film, released in December of 2018, was a well-done sequel of the 1960's hit.
A star is born... 🌟 #Oscars pic.twitter.com/lh0HZ53XrD

— Channel9 (@Channel9) February 25, 2019
Another incredible performance was delivered by Lady Gaga and Bradley Cooper who sang "Shallow" together. The intimate performance was not the first for the pair, but it certainly left an impression. 
The "A Star is Born" film features both the actor and the singer. They sat together at a piano on the stage of the Academy Awards. The chemistry they exuded was felt strongly, and fans showed it through their reactions.
OMG Bradly and Gaga...so perfect, so WELL DONE could watch this all night long!

— Ruth Nagarya (@Ruth4597) February 25, 2019
The pair finished off by singing cheek-to-cheek and closed off by staring into each other's eyes. Backstage, they hugged each other one last time as the production staff applauded.