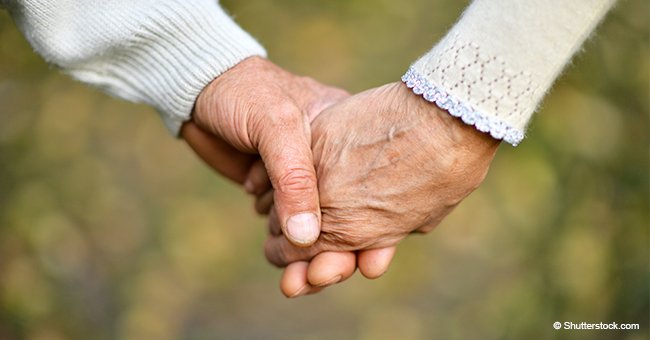 Couple That Celebrated 70th Wedding Anniversary Passed Away within Hours of Each Other
Can two people be so connected in life that they follow each other even in death? An inevitable question that arose after a couple married for 70 years recently died within a day of each other.
In November 2018, 87-year-old Joan and 92-year-old Warren Chapple celebrated their 70th wedding anniversary, having lived in West Sand Lake, New York for 34 years.
Joan had Alzheimer's for many years and progressively worsened to the point where Warren moved her into a nursing home seven years ago. The couple had a special connection and every day Warren would visit Joan.
In the mornings he drove 10 miles to feed Joan breakfast and spend time with her before he went home, just to return a few hours later. After he fed Joan supper, he would sit with her until she went to bed.
Warren had esophageal cancer and January 28 was the last time he was physically able to visit his wife. On Sunday, February 17, 2019, Joan passed away at the Van Rensselaer Manor.
When Warren's son Marc told his father that his wife passed on, he said, "She's gone, you can go now." The next day, Warren Chapple passed away as well, a day after his beloved wife.
Situations like these can leave one with mixed emotions. While it is sad that their lives came to an end, they lived for each other and was so connected that their bond became stronger than anything else, almost romantic in a sad way.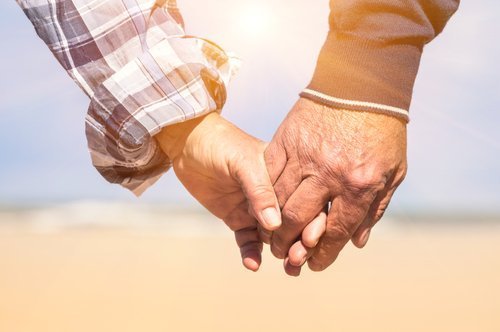 Elderly couple holding hands.| Photo: Shutterstock
Delma and Tom Ledbetter from Lake Jackson illustrated the
same situation
in a heartwarming way. The couple from Texas fell ill in April 2017, and their family decided it best to move Tom into the same nursing home as his wife.
There the couple laid side by side and held hands as they passed away within an hour and a half of each other on 21 April 2017. Tom passed on first as Delma followed her soul mate soon after.
According to one of their daughters, Donetta Nichols, Delma and Tom died the way they wanted, together, as she told the local TV station KPRC2:
"It was exactly how they wanted to go. It couldn't have been any better. They had pushed their little beds together, and Mama was laying right there, facing him. She was asleep, and Daddy goes, and he reached over there, and he grabbed ahold of her hand, and he just laid there with her, and it was so sweet."
Love led the way for both couples, throughout life and into death, a special love and connection indeed as a reporter posted on Facebook:
Decades of marriage can also lead to wives allowing husbands to do things they usually wouldn't, as is the case with the Dedivanovic couple from Ireland that's been married for 57 years.
Please fill in your e-mail so we can share with you our top stories!