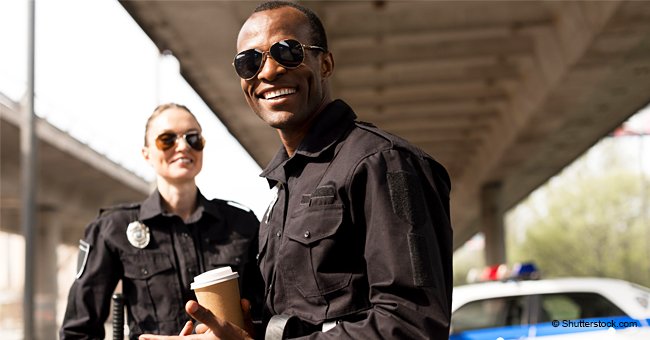 Police officer stuns young 8-month pregnant waitress with a large tip and a touching note
A South Jersey police officer gets well deserved praise for leaving a heartwarming note and a generous tip for a pregnant waitress after his lunch at the Lamp Post Diner in Gloucester Township.
A pregnant waitress, merely going about her regular duties at the Lamp Post Diner in Gloucester Township, New Jersey, last Friday received a pleasant surprise from a police officer during lunch.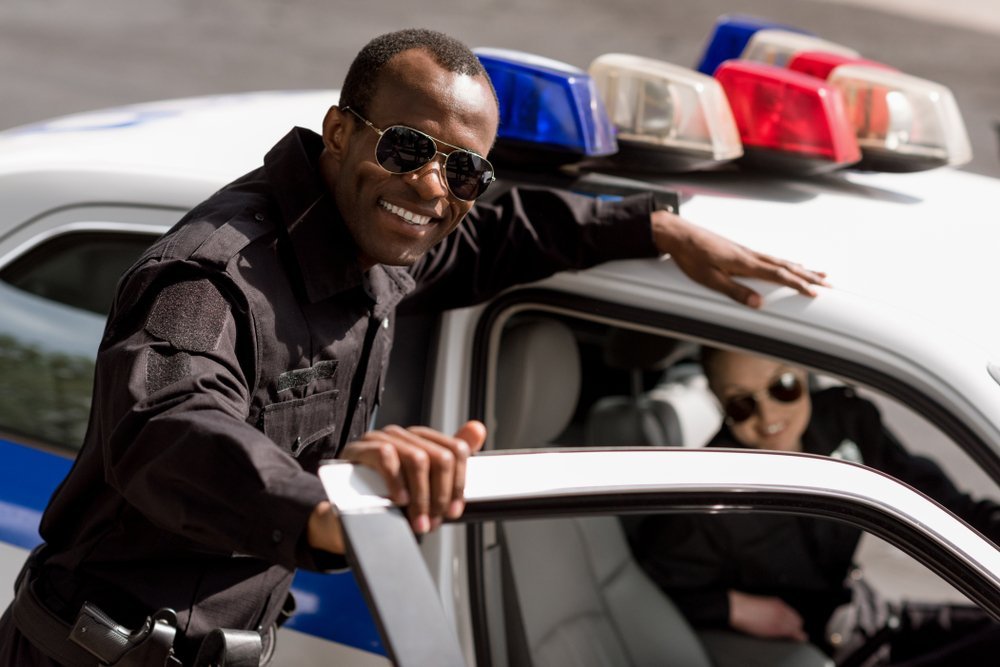 Smiling police officer | Photo: Shutterstock
The twenty-three-year-old waitress named Courtney English, who is eight months pregnant received a $100 tip on a cheque that was just $8.75 and a note on the receipt that read:
"Enjoy ur 1st. You will never forget it."
The awestruck waitress initially thought it was a mistake.
"I thought it was a mistake; I didn't think that that was right. But I asked the hostess like four different times, 'Is that right?' and she confirmed it was and she showed me the receipt," English recalled.
The customer who did this was police officer serving in Vorhees who English did not know and had gone before she realized what he did.
The officer had most likely overheard her talking to other customers who had asked about her pregnancy that it was her first baby.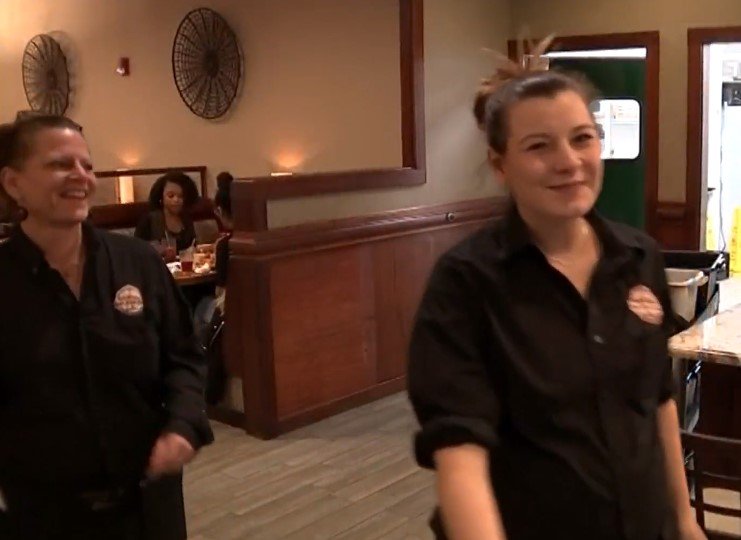 Courtney English | Photo: Facebook/CBSPhilly
The owner of the diner, Nick Hionas, who seemed to know the generous police officer gave a hint as to what motivated the officer to carry out the gesture. He stated that the police officer recently had his first child, so he was entirely moved to see her in the same phase he had earlier passed through in his life.
When Voorhees police department was contacted about the identity of the police officer, it was announced that the officer wants to remain anonymous.
English recalling the experience said the officer was simple and that all he ordered was salad and water.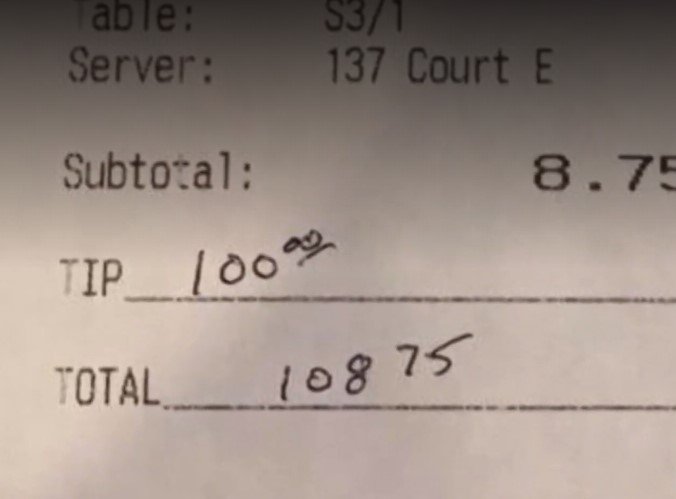 The receipt. | Photo: Facebook/CBSPhilly
English was full of appreciation saying the gesture means a lot to her and she said she thought it was "amazing".
The waitress who is to put to bed in two months, says she will continue serving at the Lamp Post Diner until the end of the month.
English's father who was also moved by the kindness of the police officer, posted the story on Facebook and it went completely viral. Since then the diner has gotten calls from all over the country with people asking if they can be of help to English and her unborn child.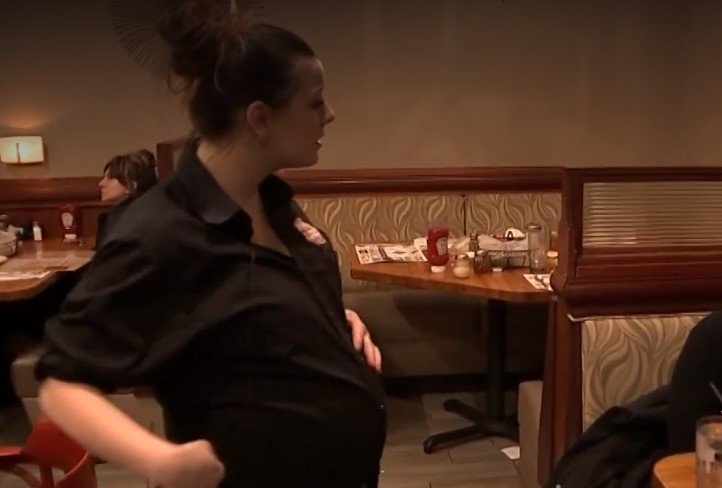 Courtney English | Photo: CBSPhilly
English stated that people would identify with her story because of the wrong perception people have about police officers.
This story adds to the list of stories that boost the positive representation of police officers. Last week in Nebraska, Fire & Rescue services reported a story describing how a retired police officer helped to save the life of a person in cardiac arrest by performing critical CPR until paramedics arrived.
Please fill in your e-mail so we can share with you our top stories!