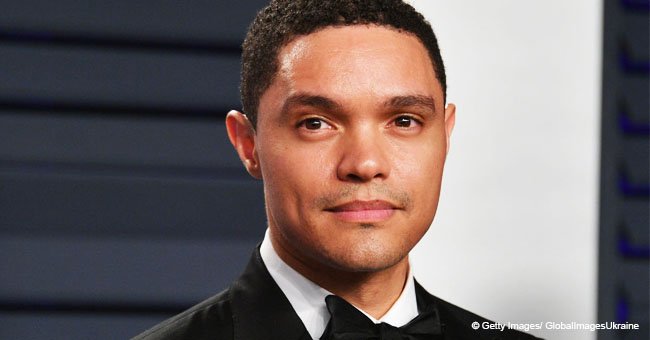 Trevor Noah Pranks Oscars Audience, Says Phrase in South African Language & Gives Wrong Translation

,South African comedian Trevor Noah trolled the audience at the Oscars hilariously by speaking Xhosa.
"The Daily Show" host, comedian Trevor Noah had a good laugh at the expense of the glittering audience at the 91st Academy Awards which took place on February 24, 2019.
Striding out on to the stage of the Dolby Theatre in Los Angeles, Noah exercised his famously sharp wit, and the only ones who got the joke were his fellow South Africans.
"Growing up as a young boy in Wakanda, I would see T'Challa flying over our village, and he would remind me of a great Xhosa phrase. He says 'abelungu abayazi ukuba ndiyaxoka.' "
"WAKANDA FOREVER!"
Noah was presenting the nominee for the Best Picture, "Black Panther." The story of Marvel's first Black superhero, it is set in the mythical African country of Wakanda.
And Noah insisted that most people believed that Wakanda was real, and since he is African, is often greeted by cries of: "Wakanda Forever!" Then Noah quoted a Wakandan King T'challa saying in his native Xhosa, explaining that it meant:
"In times like these, we are stronger when we fight together than when we try to fight apart."
Xhosa is a Nguni Bantu language which is notoriously hard to master since the consonants are clicks.
A JOKE FEW IN THE UNITED STATES WOULD GET
What Noah was in fact saying was very different, a joke very few in the US would have caught:
"White people don't know I'm lying."
However, South African diehard Oscar fans who stayed up until around 4 am SAST, immediately took to social media to spread the joke.
NOAH'S PRANK WAS "BIGGEST JOKE" TO FELLOW SOUTH AFRICANS
Xhosa is a Nguni Bantu language which is notoriously hard to master since the consonants are clicks.
It is spoken by over 19 million people in South Africa and Zimbabwe, and those watching thought Noah's intervention in Xhosa at the Academy Awards was hilarious.
BRINGING AFRICAN HUMOR TO OSCAR NIGHT
Noah, 35, who was born Johannesburg, South Africa to a Caucasian father and a Black mother. At the time of his birth, his parent's marriage was a crime under the South African Immorality Act.
Noah started his career as a stand-up comedian, and soon gained international fame. In 2011, Noah moved to the United States and in 2014 he became a recurring contributor on "The Daily Show".
When Jon Steward, who had hosted the show since 1999 retired, Noah stepped in. He was such a success that Comedy Central has extended his contract through until 2022.
BLACK PANTHER WINS BEST PICTURE
If Trevor Noah is right Wakanda enthusiasts everywhere were bound to be shouting "Wakanda Forever!"
The Marvel Studios film "Black Panther" sweep up 4 of the 7 Oscars it had been nominated for.
The Oscar for Best Costume Design went to Ruth Carter, who created the vast array of incredibly detailed costumes for the movie.
"Black Panther" also won the Oscar for Best Production Design which went to Hannah Beachler and Jay Hart who created and built the fabulous country of Wakanda.
The Marvel movie went on to take the Oscars for Best Sound Editing, Best Sound Mixing, and Best Original Music Score. A stunning success. King Tchalla would be proud.
In a related story, "Black Panther" became the first-ever Marvel Studios film to win multiple Oscars at the Academy Awards.
Please fill in your e-mail so we can share with you our top stories!