Diana Ross Looks Age-Defying in a Low-Cut Black Dress after Skipping the Oscars with Her Kids
Diana Ross couldn't possibly miss out on the 2019 Academy Awards afterparty, but she didn't show up by herself.
The famous singer showed up to the event on Sunday, February 24, 2019, with her children, Tracee and Evan Ross, and daughter-in-law, Ashlee Simpson.
The group attended Vanity Fair's annual bash and had a blast, and Tracee couldn't help but take to her official Instagram account to share a special photo at the party.
AS CLOSE AS CAN BE
In the picture, the four elements of the Ross family can be seen posing for a selfie as Tracee holds onto her phone. They all had a smile on their face, except for Simpson who opted for a traditional duck-face.
Whenever the family members arrive at a public event, they are sure to dazzle everyone with their incredibly sharp sense of style and Sunday was no different.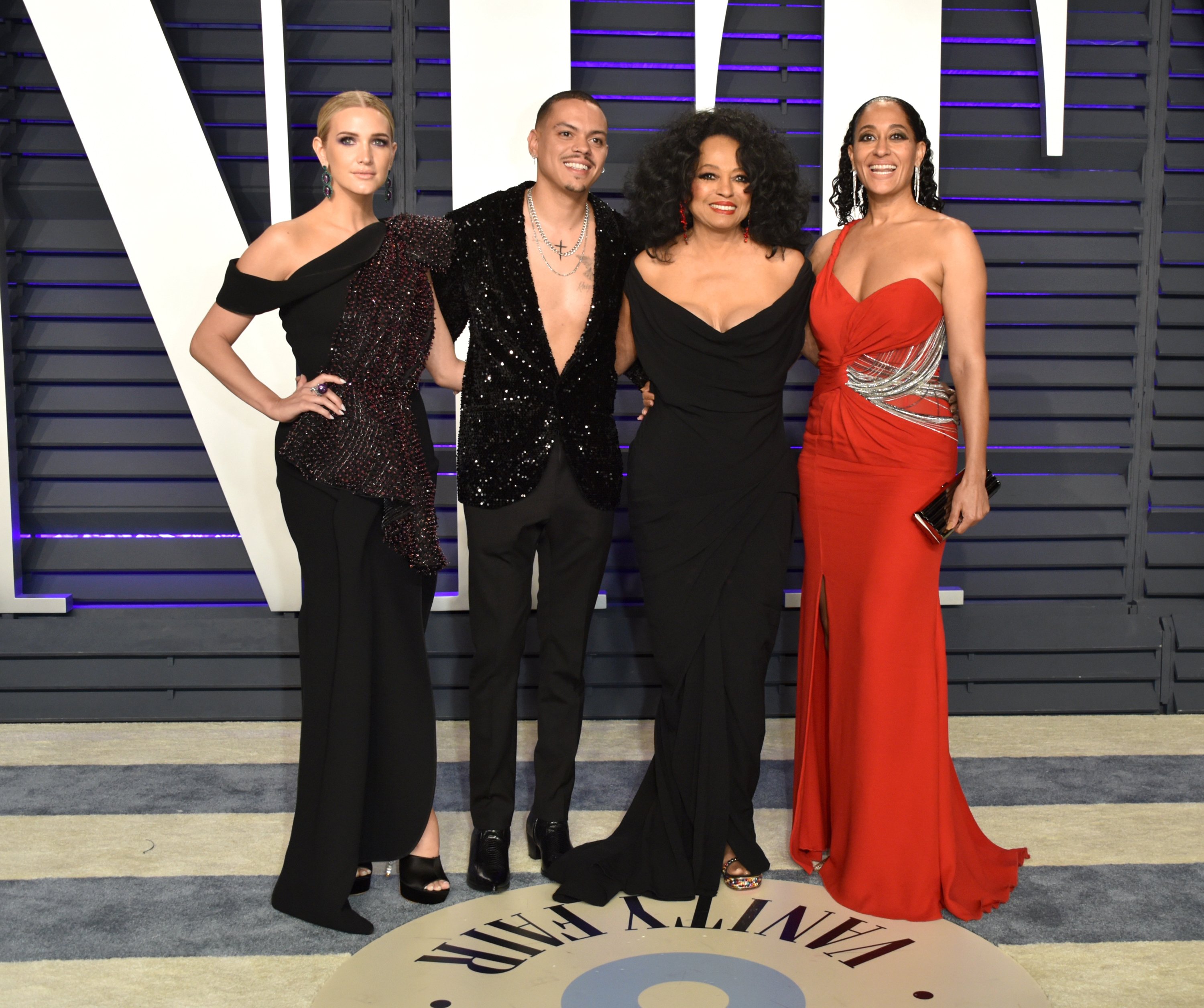 ALL LOOKING VERY STYLISH
74-year-old Ross looked half her age in a floor-length black gown with a V-neckline. She kept her gorgeous hair simple but classic with her curly locks resting on her bare shoulders.
Tracee, who has been quite busy on the set of "Black-ish," wore a red off-the-shoulder gown, which she complemented with a pair of beautiful earrings.
Evan kept it cool by going topless underneath his sparkly blazer and rocking a host of necklaces a pair of black boots.
His wife, Simpson followed in Ross and Tracee's footsteps and showed up to the event wearing a floor-length gown with embroidered crystals, which seemed like a fusion of Evan and Ross' ensembles.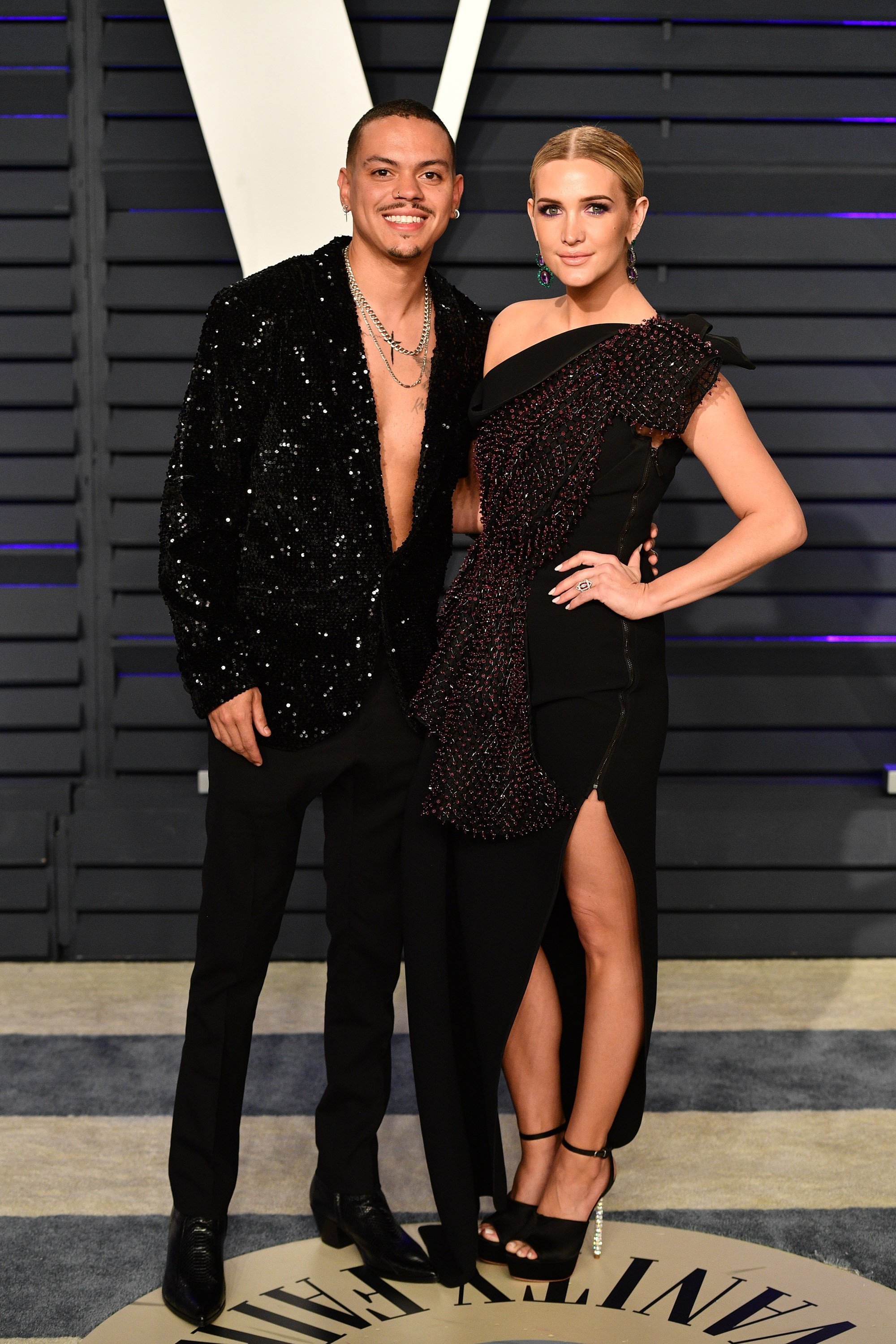 THE LAST PUBLIC APPEARANCE
The last time the happy bunch appeared together was at the Grammy Awards, on February 10, 2019, at the Staples Center in Los Angeles, Nevada.
At the time, Ross had the opportunity to see her 9-year-old grandson, Raif Henok Emmanuel Kendrick, charm the crowd as he introduced her at the start of her tribute.
The iconic singer stepped on stage wearing a bright red gown and sang two of her greatest hits - "Best Years of My Life" and "Reach Out and Touch (Somebody's Hand) - being later joined by Jaden Smith.