Melania Trump Dons Sleeveless White Cotton Shirt and Simple Black Trousers to the Governors Ball
First Lady, Melania Trump was very much radiant in the simple but stylish dress she wore for the White House Governors Ball and her husband, the president, took time out to praise his wife.
The First Lady stepped out into the Ball wearing a sleeveless white cotton shirt with a black trousers. She looked very simple, yet radiantly beautiful.
Her simplicity was echoed by her make-up, which consisted of her favorite nude lipsticks and well contoured face, making her look as gorgeous as ever. The first lady had her hair worn down in loose curls over her shoulders and had no noticeable jewelry in view.
The President, obviously impressed by his wife's beauty, took out time to thank her saying,
"I want to thank our first Lady for having done- this is such a beautiful job. Melania, thank you very much!"
Such sweet words!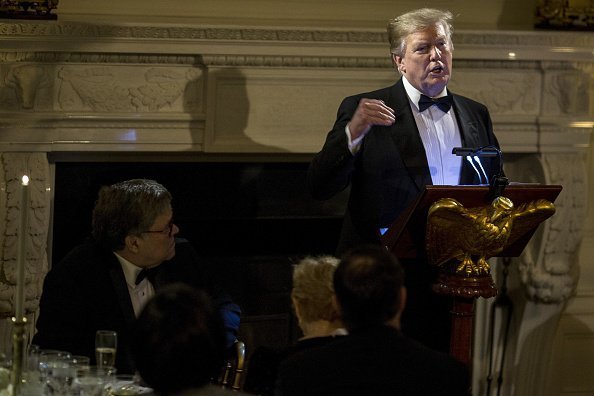 The White House Governor's ball is a yearly event that is hosted by the president and his wife for the governors of the nation. It will be recalled that at the 2018 Governor's Ball, Mrs. Trump also captured our hearts with a lovely custom Dolce and Gabbana gown.
Melania is well known for her great sense of fashion and she did her ratings no harm this time, although she was trolled earlier by some Twitter user beacuse of her outfit on the President's Day celebration.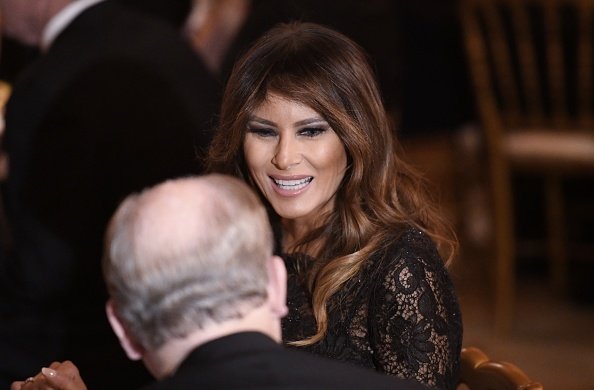 As the White House Ball is not just about his wife's ever ravishing beauty and great sense of fashion, the President also took time out to thank his Vice President, Cabinet Members, and Governors. He made jokes from time to time, but delivered a well applauded speech about the many achievements his administration has made.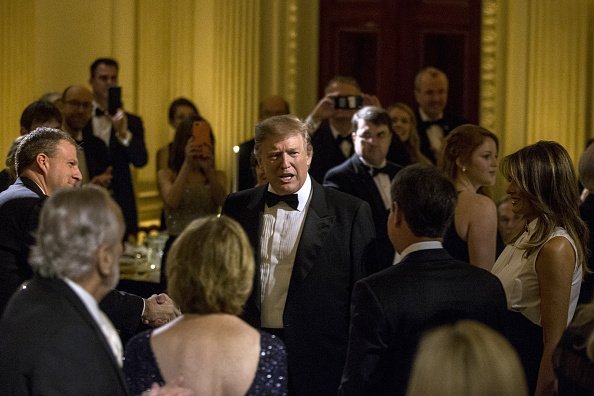 He also mentioned foreign relations and the economy, focusing on China, North Korea and the vast improvements made on the relationship with these countries, as well as the US' ever improving economy. 
Earlier, in preparation for the Ball, the First Lady had said that political labels and affiliations should be put aside, as the event will be a coming together of people of one nation. Echoing his wife's thoughts, the president also tweeted, saying that a lot of things were to be discussed at the dinner.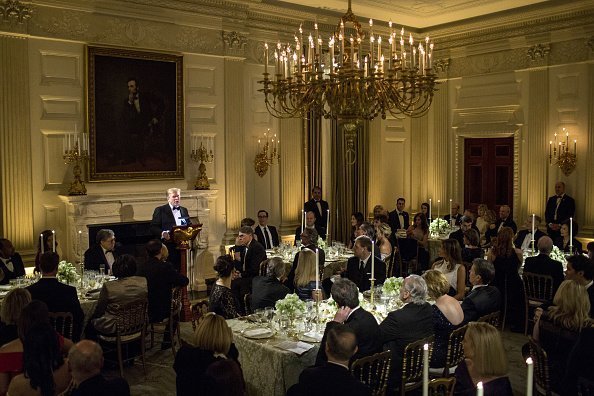 The Ball, which was themed "Spring Renewal" did live up to expectations and Melania played her part, laying aside all political labels, according to reports, which made it a swell evening.