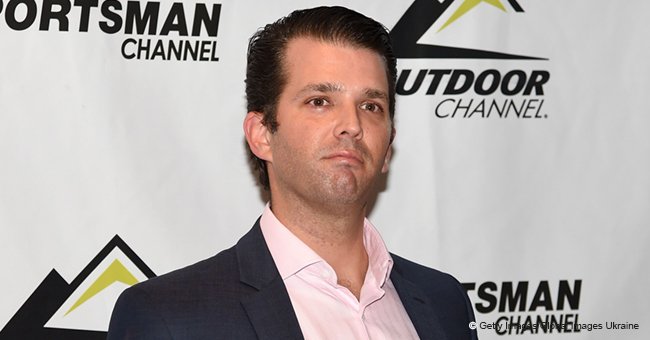 Donald Trump Jr Sparks Rumors about the Possibility of Running for 2024 Presidential Race
Donald Trump Jr shared an "Instagram story" about the 2024 election, hinting that he may have plans to run for president.
Aaron Rupar, a reporter at Vox, brought attention to the Instagram story when he shared a screengrab of it with his Twitter followers. He captioned it:
"Donald Trump Jr thinks he might run for president in 2024."
The screenshot user known as The_Typical_liberal's story, asking "What republican [sic] would you like to see running for president in 2024."
Trump Jr reshared his question by tagging himself. He added the "eyes emoji," so it's hard to whether he was serious.
He didn't make any additional comments regarding the elections, but it won't be a big leap for him to run for president, considering his father is the current POTUS.
Trump Jr shares his father's political ideologies and has a strong following among the Republican sector of society.
He may even have other political aspirations; Trump Jr considered challenging Andrew Cuomo in the 2018 governor's race in New York.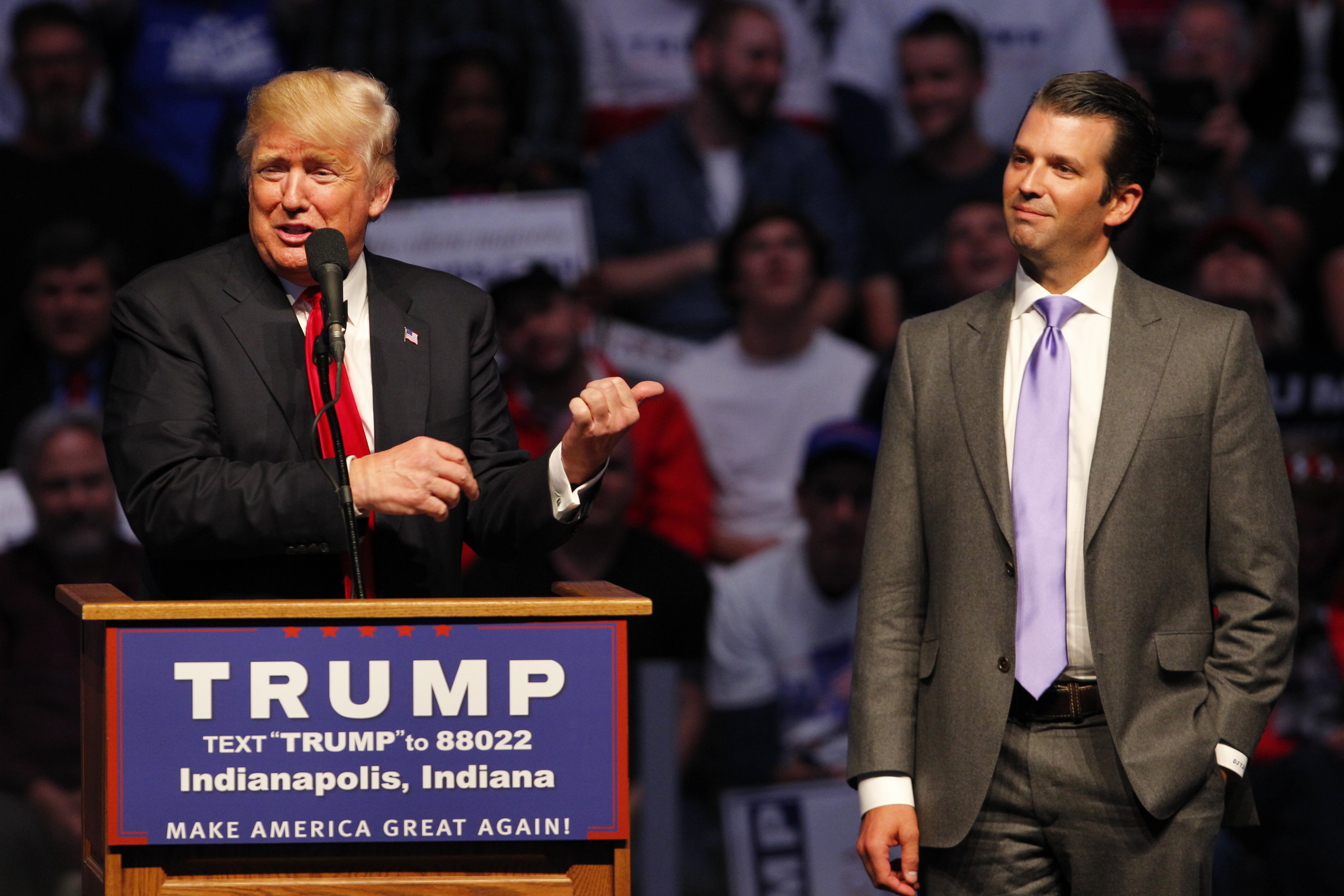 President Trump and his son, Donald Trump Jr, in Indianapolis, Indiana. Image credit: Getty/GlobalImagesUkraine
When asked about his political aspirations, Trump Jr told the Independent that he'd consider, "maybe someday." He added:
"It's not something I'm doing now. But you never know, it's fascinating stuff."
In the meantime, Trump Jr supported his dad's political endeavors and served in his presidential campaign, while also serving as an executive in the Trump Organization.
Despite the speculation around Trump Jr.'s political aspirations, he has not given any official indication about future plans to run for president.
If by chance, Trump Jr manages to make it to that grand White House desk somehow, he'll be the third divorced president, unless he ties the knot before 2024.
Trump Jr and his wife Vanessa, both 41 years old, parted ways after 13 years of marriage. They've been separated for a year, but the documents were finalized last week.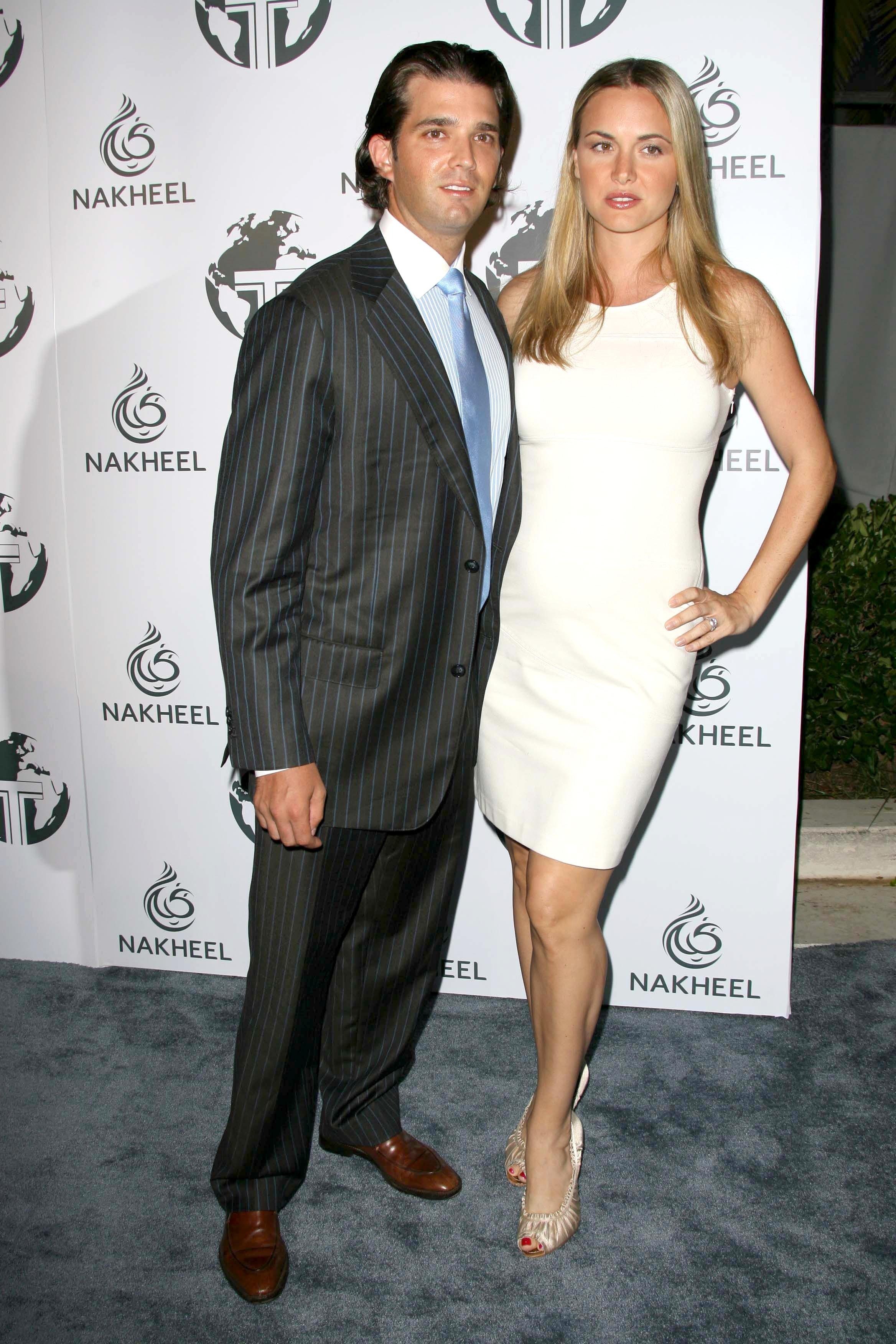 Donald Trump Jr. and Vanessa Haydon at a party to introduce the Trump Tower Dubai in 2008. Image credit: Shutterstock
Back in 1981, Ronald Reagan became the first divorcee to assume the nation's highest office, having divorced from Jany Wyman in 1949.
Reagan was married to Nancy (nee Davis) when he assumed office in 1981. President Trump is the second divorced President.
He was married to Ivana Trump (nee Zelníčková) from 1977 to 1992 and was married to Marla Maples from 1993 to 1999. Trump tied the knot with Melania in 2005.
Please fill in your e-mail so we can share with you our top stories!