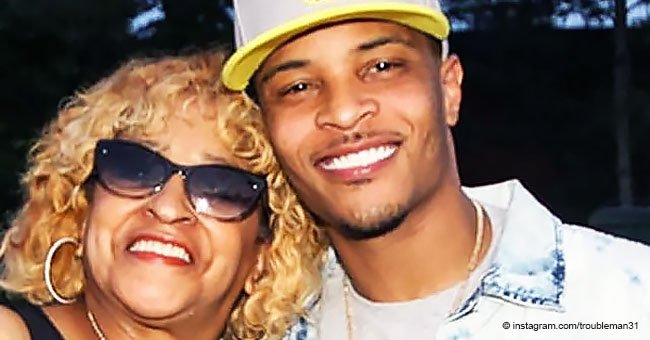 T.I. Shares Heartbreaking Message after 'True Atlanta Legend' Sister Precious Passes Away

Precious Harris has passed away after struggling to recover from a tragic car crash last week. The mother-of-three and sister of T.I. was 66 at the time of her death.
Precious Harris, the older sister of reality TV star T.I., has succumbed to her death due to the injuries she sustained in a car accident last week. She left behind three children, Kamaya, Avis, and Kareem Chapman.
Mourning the death of Precious, T.I. shared some heartbreaking messages on social media. Hoping to teach his followers a thing or two about regret, he tells them to make the most out of every moment you have with your loved ones before it's too late.
The "T.I. and Tiny" star's Instagram feed is currently full of his sister's face, proving the very close relationship that the two shared. While it's sad that she is no longer with them, the rapper asks his supporters not to pity his family, as the only pity is for those who were not able to experience meeting Precious, who was the light in their lives.
Now, he says that his sister has been "promoted," and is no longer accepting "appointments" here on Earth. She is now reunited with their family patriarch, and the fact that she is in peace is all T.I. needs to know.
Aside from T.I., her daughter Kamaya also paid tribute to her mother, saying that her "best friend on Earth" is now a "beautiful angel in heaven." In a sweet tribute she wrote, she said how heartbroken she is, but is glad to know her mom is in peace.
"mama girl you know ima miss you... I love you so much. I'm so heartbroken but the way you looked so @ peace this past week has confirmed that you are resting... no more asthma attacks... damn but baby I am going to miss you"
Kamaya also shared with the rest of her followers that in the last party the two of them went to, Precious was having so much fun with her classmates, as they all danced the night away.
The family tried to share as many beautiful memories as they could with their supporters, hoping to enshrine the memory of their beautiful family member forever.
May you Rest In Peace, Precious Harris.
Please fill in your e-mail so we can share with you our top stories!