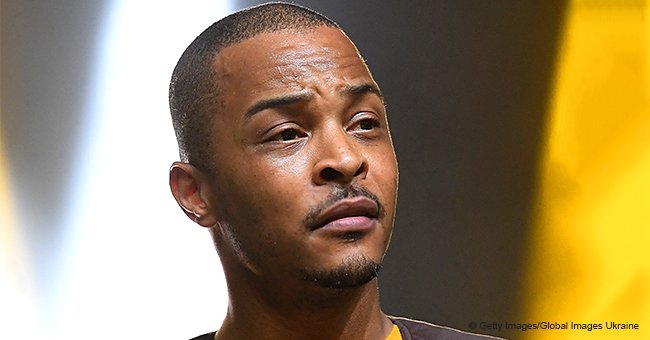 T.I.'s Niece Shares Series of Heartbreaking Tributes to Mom Precious after She Died at 66

Since news of Precious Harris' death following a serious car crash, her daughter Kamaya has been all over her social media celebrating her mother's life.
There's no doubt Precious Harris isn't lacking in love even after death. Her daughter, Kamaya Chapman made sure to pay tribute to the 66-year-old sister of T.I. in so many ways on Instagram.
Her first post was a recognition that her "bestfriend on earth" was now a "beautiful angel in heaven." She shared a photo of Precious looking lovely wearing a colorful printed dress and standing on a balcony overlooking the ocean. Then she expressed her heartbreak and found consolation in knowing Precious is in a better place now.
"mama girl you know ima miss you... I love you so much. I'm so heartbroken but the way you looked so @ peace this past week has confirmed that you are resting... no more asthma attacks... damn but baby I am going to miss you"
Shortly after, Kamaya shared a short clip of the last party she and her mother went to together.
"The last party we went to you had so much fun seeing all of your high school classmates & I had so much fun laughing @ their old asses dancing," she wrote to accompany the clip which was filtered with heart emojis.
The next clip she shared was of Precious rapping to her favorite song, one of her brother T.I.'s hits. Kamaya explains in her caption that her mother would always be hyped up by the song.
She shared another clip of Precious singing her heart out in the backseat of a car.
Kamaya likewise posted photos from way back and expressed how much she loved and missed her mother in their captions.
In one of the pics, she wrote that she didn't know how to answer people when asked if she was okay. "But knowing you are @ peace mama makes me feel so much better...No more asthma attacks, no more worrying, no more nothing!!!"
Kamaya also mentions her late son Chayce who she believes ran to her mother when they reunited in heaven. She also warned her mother not to give him mimosas in a separate post.
"To be absent from the body is to be present with the lord" are words Kamaya learned from her mother who said them while mourning the death of a friend. The proud daughter shared a clip from that day Precious uttered those words and echoed them in her caption.
"Was going through my snaps and came across this.. I put a laughing emoji because of the end but Wow this message really made me smile.... you had just lost a classmate... now I'm sad because I've lost you... but yes mama to be absent from the body is to be present with the lord.. Amenyou bring me sooo much Joy love you beautiful."
Precious died just a little over a week after she figured in a car crash that caused her vehicle to hit a pole on February 13. This resulted in a serious asthma attack that complicated her recovery. She was in the ICU since then and was reportedly unresponsive.
Days leading to her mother's death, Kamaya and the rest of her family including her uncle T.I and his wife Tiny took to social media to offer and ask for prayers as they shared in the hope of Precious making it. Despite their loss, the family remains one in celebrating Precious for the life she lived and the beautiful and hilarious person she was. T.I. even told his followers not to pity him but instead pity those who didn't get a chance to experience his sister firsthand.
Precious will certainly remain in the hearts of her family, especially her daughter Kamaya and her two other children, Avis Champan-Reese, and Kareem "Plug" Chapman. May she rest in peace.
Please fill in your e-mail so we can share with you our top stories!