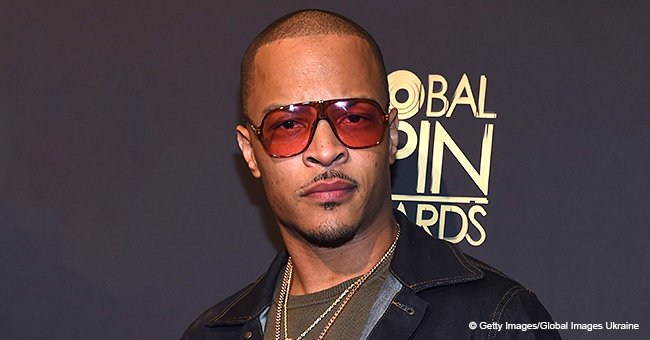 T.I.'s sister Precious reportedly hospitalized and is in critical condition

T.I.'s family and friends rally in support of his sister, Precious who's fighting for her life at the hospital due to an undisclosed illness.
T.I's sister Precious Harris is fighting for her life at the hospital and her family has been showering her with love and support on social media.
T.I.'s wife, Tiny Harris first alerted fans of her sister-in-law's condition when she took to her Instagram and paid tribute to Precious who she reveals is a "true fighter." Tiny shared a photo of her and Precious and hopefully wrote,
"Anybody that really know me knows how special & how much I cherish & love this lady, my sister @preciousharris1913 Pls pray for my sister & family. She's a true fighter...always have been & God has the last word... "
Soon after, other friends and relatives showed their love and support by praying for Precious' recovery. Her daughter, Kamaya also expressed her deepest sentiments for her mother during this trying time.
"Hey bestfriend . You are loved. We need you. Mama everybody is praying for you. Like everybody. You will get through this baby keep fightingWEgot you!!"
She also relived a moment in the past when her mother came through for her like the time she took her to judge Mathis.
T.I.. and Tiny's children also shared their mother's concern for their aunt. King Harris revealed in a post how he "cried a couple of tears" learning about his aunt's condition, "but I won't break," he adds. He shared a photo of him during his younger days where he's speaking to his aunt at a party.
Meanwhile, his sister Deyjah Harris chose to stay positive and looks forward to seeing her aunt again.
"auntie precious …i love you. everything is gonna be just fine…I need to be by you so that you can feel my energy and know and feel that everything will be okay. see you soon."
T.I. and Tiny's close friends Toya Wright and her daughter Reginae Carter, both of whom star in "T.I. and Tiny: The Family Hustle" also took to their social media to pray for Precious.
T.I MUM ON SISTER BUT DISSES MAYWEATHER
There has been no information regarding what Illness Precious is suffering from. Neither has there been any word from T.I. regarding the matter. The last we heard about him was a few days back when he reportedly dissed Floyd Mayweather in his new track. T.I. showed how upset he was at the boxer for indulging in a Gucci shopping spree through the lyrics of his song. He recently resolved to boycott the luxury brand after it released an $890 Blackface sweater.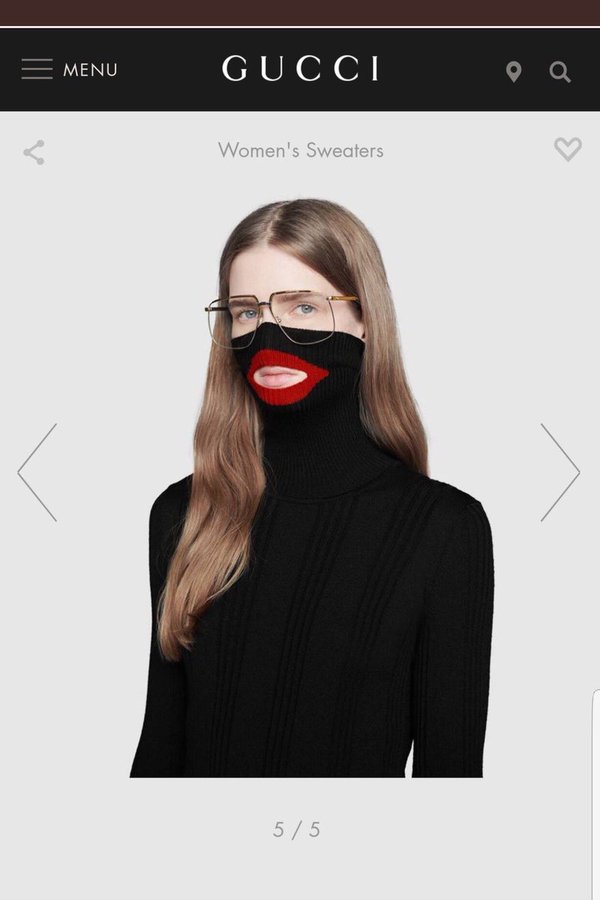 Gucci's wool balaclava sweater that prompted T.I. to boycott the brand.
MAYWEATHER CLAPS BACK
Gucci has since apologized for the sweater after receiving a ton of backlash for it. However, Floyd has shown no remorse for supporting the brand. Instead, he slammed T.I. for his "fake advocacy" questioning why his imposed boycott has an expiry date and doesn't extend to other designers owned by the brand. He also raises the question of why artists like T.I. would ban Gucci when they promote other taboo acts like drug use, murder, and sexual promiscuity in their lyrics, but don't get banned.
AN ONGOING FEUD
T.I. and Floyd have a history of hating each other that stems years back when they were embroiled in a brawl in Las Vegas. More recently, Floyd was linked to T.I.'s wife after the rapper allegedly cheated on Tiny prompting her to take comfort in the arms of the boxer.
Please fill in your e-mail so we can share with you our top stories!