Tiny Harris breaks silence on Floyd Mayweather alleged affair
Tiny Harris spills the beans on her alleged affair with Floyd Mayweather after unfollowing T.I. on Instagram. She reveals how far she went with the boxer when she turned to him after T.I.'s controversial butt-slapping video. 
Tiny Harris has sought the attention of T.I.'s nemesis Floyd Mayweather, and she's opening up about the details of their recent encounter. The scorned wife whose world was rocked by a video that surfaced of the rapper slapping another woman's butt has now turned to the boxer for comfort.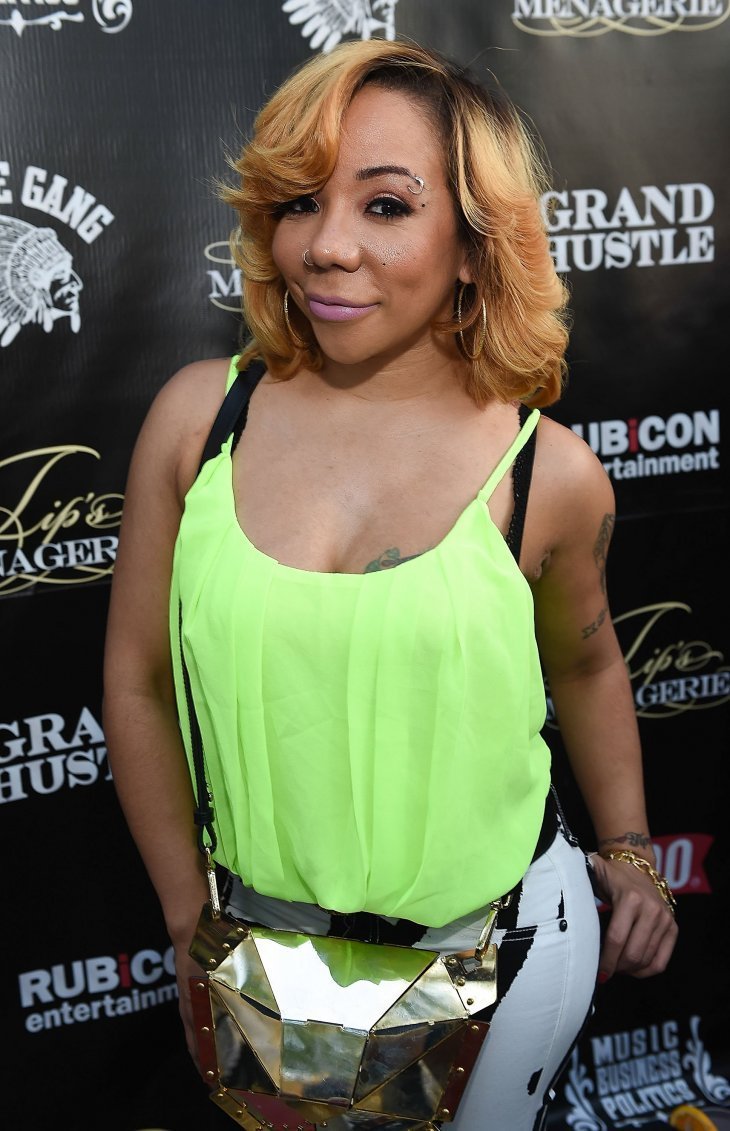 During her half-hour interview on 'Kandi Koated Nights' with Kandi Buruss, Tiny broke her silence on her alleged affair with Mayweather after news of her husband's infidelity surfaced. She told the show's host,
"Everyone needs a little something, attention, especially when she ain't getting it. If you ain't giving it, she's gonna go what, get it somewhere else." 
Just a few days ago, the 42-year-old flew to Las Vegas for a bachelorette party and reportedly met up with the 41-year-old boxing heavyweight. At the time, Tiny was suffering from T.I.'s latest indiscretion involving a video that surfaced showing him slapping another woman's butt, kissing her neck, and wrapping his arms around her during his show. See the controversial clip below. 
The video led to a series of social media posts with Tiny and T.I. throwing shade at each other. On June 15, T.I. posted this message addressed to women on being a wife. 
"Note to women: Happiness needs no validation…. The Ego does. Most women out there nowadays just wanna be married to impress they friends, family (his side pieces) and fit into society's standards. THAT'S NOT LOVE!!!"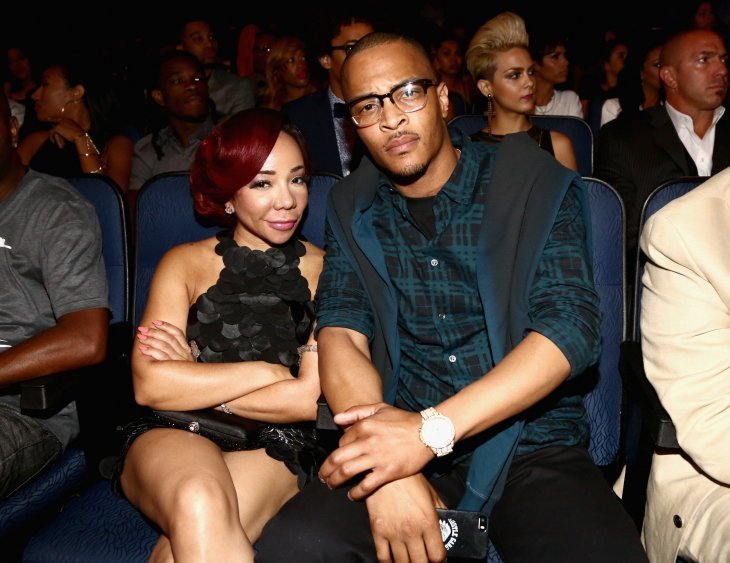 In response, Tiny posted a video of Snoop Dogg who explains the value of his wife to his life and captioned it, 
"Crown the KING who knows that his QUEEN is the most important piece on the board."
But because the pain was still raw and Tiny reportedly didn't want to see any more photos of T.i, she eventually unfollowed the 'War Zone' singer.
This led her to turn her attention to the one person who T.I. would probably fume over, Mayweather. And while she admits they talked and spent time together, Tiny pointed out that she did not sleep with the man. 
"I didn't really cheat. I didn't have any sex."
Here's the clip from that interview. 
Tiny and T.I. wed in July 2010 and share two sons and a daughter together.  Tiny has another daughter from a previous relationship while T.I. has two more sons and a daughter. In 2016, Tiny filed for divorce from the rapper, but after seemingly rebounding from their divorce, proceedings to dissolve their marriage were put on hold.