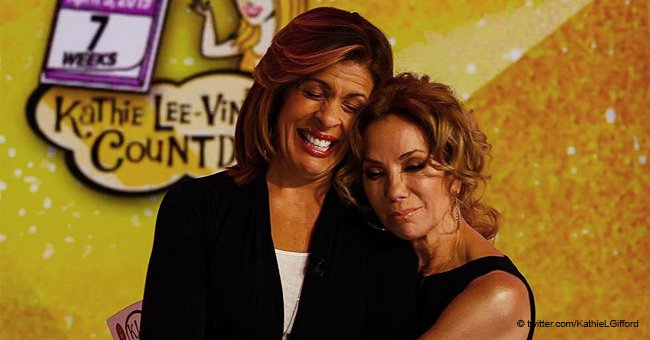 Kathie Lee Gifford Almost Sheds a Tear Watching a Tribute Video in Honor of Her Leaving 'Today'
There were kind words and beautiful memories as famous television hosts pay tribute to Kathie Lee Gifford as she announces her departure from the Today Show.
Kathie Lee Gifford made known on Monday that she will be leaving the Today Show on April 5, that is six weeks from now, during the Fourth-Hour segment of the show.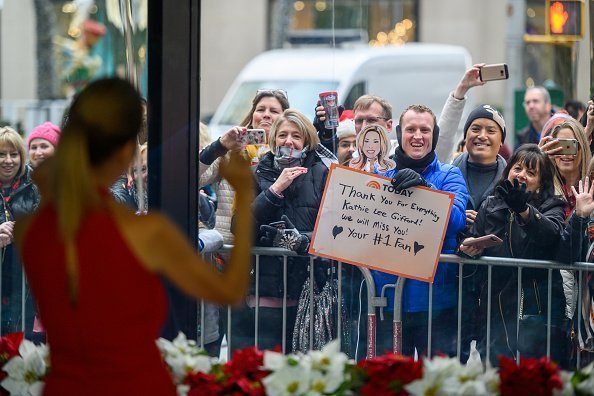 Kathie Lee Gifford waving at fans on Wednesday, December 12, 2018 | Photo: Getty Images
After the announcement, Kathie Lee's co-host, Hoda Kotb, played a video compilation of heart-warming messages from famous television talk show hosts, among whom are Jay Leno, Katie Couric, and Regis Philbin.
Regis Philbin was Kathie Lee's former co-host, and they worked together for fifteen years. Regis in his tribute told Kathie Lee that the best years of his life were the ones they spent together. A flashback video was then played after, chronicling the time Kathie Lee and Regis hosted.
Kathie Couric was, however, thankful in her tribute. Couric thanked Kathie Lee for sharing herself with everyone, and for not been afraid to be seen.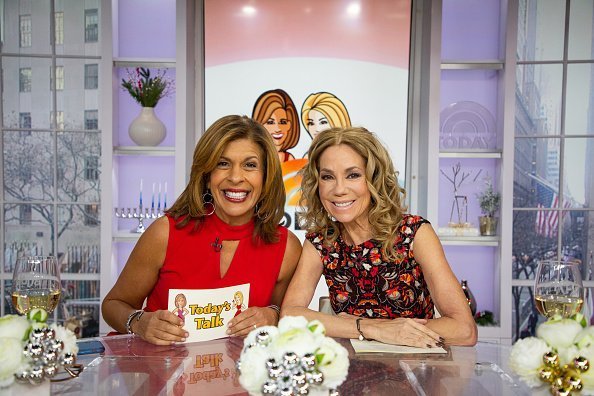 Hoda Kotb and Kathie Lee Gifford on Wednesday, December 5, 2018 | Photo: Getty Images
Jerry Springer focused his tribute on Kathie Lee's interviewing skills, saying that the host had a way of asking the audience the right questions.
Jay Leno, on the other hand, said that the 65-year-old was well liked because of her ability to charm everyone around her. He continued to say that both men and women loved her, as the women say her as "one of the girls," and her magnetism hooked the men.
Andy Cohen also appeared in the tribute video along with his son, Benjamin. Lee was emotional all through as she watched the clip.
Being in the television business for a long time, Lee joined the Today Show family in 2008 and planned only to stay one year. She ended up staying for more than a decade.
The host announced in December last year that she was leaving the program. With heartfelt emotions, Lee amidst tears stated she planned to retire in April 2019, after her eleventh anniversary.
She also credited her staying on the show this long to Hoda. Continuing with the speech, the 65-year-old said, she had planned to wait a year, but meeting Hoda and co-hosting with her changed everything.
Hoda Kobt's emotional reply to her co-host was;
"every good thing that has happened to me, happened after I met you."
Please fill in your e-mail so we can share with you our top stories!