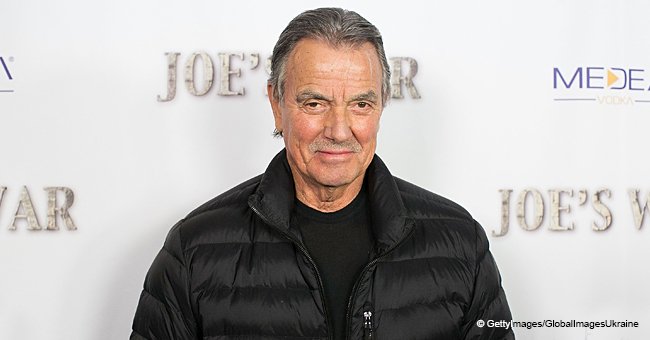 Eric Braeden's Only Son Is All Grown up and Looks Exactly like His Famous Dad
"The Young and the Restless" heartthrob married his college sweetheart over 50 years ago, and their 49-year-old son looks just like him.
German-born actor Eric Braeden known best for his role as Victor Newman in the television show, "The Young and the Restless", has been married to Dale Russell Gudegast since 1966.
At 77-years-old, he is a grandfather to the three children of Christian Gudegast, the couple's only child, who is a successful screenwriter and filmmaker.
He began his early career as an actor under his birth name Hans Gudegast and starred in films such as "Morituri" with Marlon Brando and Yul Brynner and "100 Rifles" with Raquel Welch and Burt Reynolds.
In 1970 he took the advice of talent agent and studio executive, Lew Wasserman, and changed his name to Eric Braeden.
Braeden was cast in the daytime soap opera, "The Young and the Restless" in 1980 and continued in the role for nearly 40 years.
The actor received multiple Emmy nominations and awards including, a People's Choice Award for Most Popular Daytime Actor and a Daytime Emmy for Outstanding Lead Actor in a Drama Series for doing this show.
With many stories to tell from a career that has been active for almost three decades, Braeden released an autobiography entitled, "I'll Be Damned" in 2017.
While many have called Christian his "dad's twin", the handsome father and son are alike in more ways than one. Like his father, he also is a devoted family man. The two also have a close relationship seen in Braeden's regular social media posts sharing photos with his son and grandchildren.
The young Gudegast graduated at the top of his class at the UCLA Film School and has since been credited as the screenwriter for the movies, "A Man Apart", "London Has Fallen", and "Den of Thieves" which he also produced and directed.
Please fill in your e-mail so we can share with you our top stories!