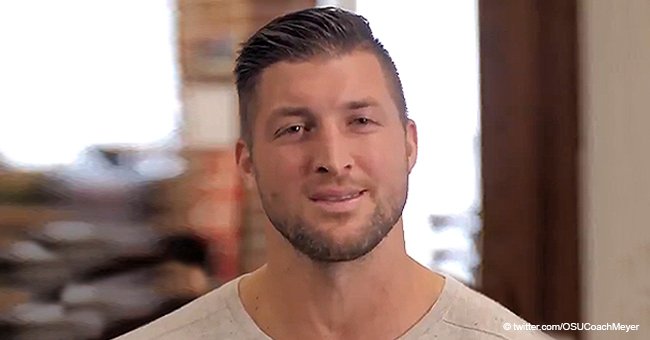 'Run the Race': Tim Tebow Has Made Christian Movie to Encourage Young People

Professional baseball player, Tim Tebow, adds filmmaking to his tally of talents, making a movie about his deepest convictions and faith.
Tim Tebow, one-time winner of the Heisman Trophy with the Florida baseball team, "the Gators," has come out to show that his talents and interests are not only about pitch activities but filmmaking as well.
The professional baseball player and author has made a movie, his first, which is broadly based on his Christian faith. Titled "Run The Race," it was made out of a passion to encourage the young ones who may be facing difficult times in their lives.
The shooting of the movie ended in April and has been in post-production awaiting its final release. Tebow speaks about the "Run The Race" as being exciting and he shared the motivation behind the movie, saying
"The world is not always easy. Society is not always easy on us. So if we can encourage young people on their journey, on their race, it would be worth it. So that's why we really started this, to have them go see a movie and walk away and be inspired. And hopefully knowing you're not always going to win, you're not always going to come in first. But you're loved in the process; you're special. And there's a reason and a purpose for you and you can pursue your passions."
He also spoke about getting scripts and he waited for the one that would align with his passions:
"I've received a lot of scripts over the years. But I haven't always wanted to be in filmmaking. I want to do the right films, films that will encourage or inspire or move people."
"Run the Race" is a fictional movie narrating the life of two brothers "Zach" played by Tanner Stine and his brother "David" (Evan Hofer) who were abandoned by their father after their mother passed away.
Zach, who was a footballer for the State High School got a college scholarship but then got seriously injured dashing his hopes of playing the game. His brother David then tries to rescue their future by taking his sprinting ability seriously and getting a scholarship, trusting God in overcoming the challenges along the way.
The storyline shares close similarities with the actual real-life experiences of Tebow and his brother. Earlier in his career, he had struggled to succeed in professional baseball with the "New York Mets" but suffered a broken bone in his right-hand that ruled him out for the rest of the season.
Tebow, who is the youngest of five siblings, shared this experience, saying:
"There are a lot of similarities in my life between two brothers supporting one another, having each other's back, believing in one another. My family and my brother have always given me so much support. That's made such a big impact on me being able to go after my dreams."
Scriptwriter Jake McEntire wrote the movie and thought it ideal to involve the Tebow brothers on the project. The idea worked as Tebow, and his brother immediately took an interest. Robby, Tebow's brother, worked with Tim and director Chris Dowling on the set of the movie and also served as his brother's man on ground as Tebow was frequently traveling for baseball duties.
Tebow used his influence to film crucial scenes in his alma mater, the University of Florida. Interestingly, the brothers made cameo appearances, but the baseball star revealed that the appearances might not be in the final cut of the movie.
The movie premiered recently in Hollywood, and reporters caught up with Tebow and his recently engaged fiancée Demi-Leigh Nel-Peters, 2017 winner of the "Miss Universe" contest, who commented on the movie saying she couldn't be more proud of Tim.
Tebow had earlier in 2012 released a documentary about himself titled "Tim Tebow: On A Mission" which narrates how his faith and hard work propelled him to stardom in the baseball world.
Please fill in your e-mail so we can share with you our top stories!