Spike Lee Claps Back at Trump Calling His Oscars Speech 'Racist': 'No One's Going for That'
Oscar-winner Spike Lee responded to President Donald Trump's accusation of a "racist hit" in his acceptance speech at the Academy Awards.
President Donald Trump took to Twitter to berate director Spike Lee for his acceptance speech at the 91st Academy Awards on February 24, 2019.
The famed director incurred the President's wrath when he urged voters to "do the right thing" when he accepted the Oscar for Best Adapted Script for his movie "BlackKklansman."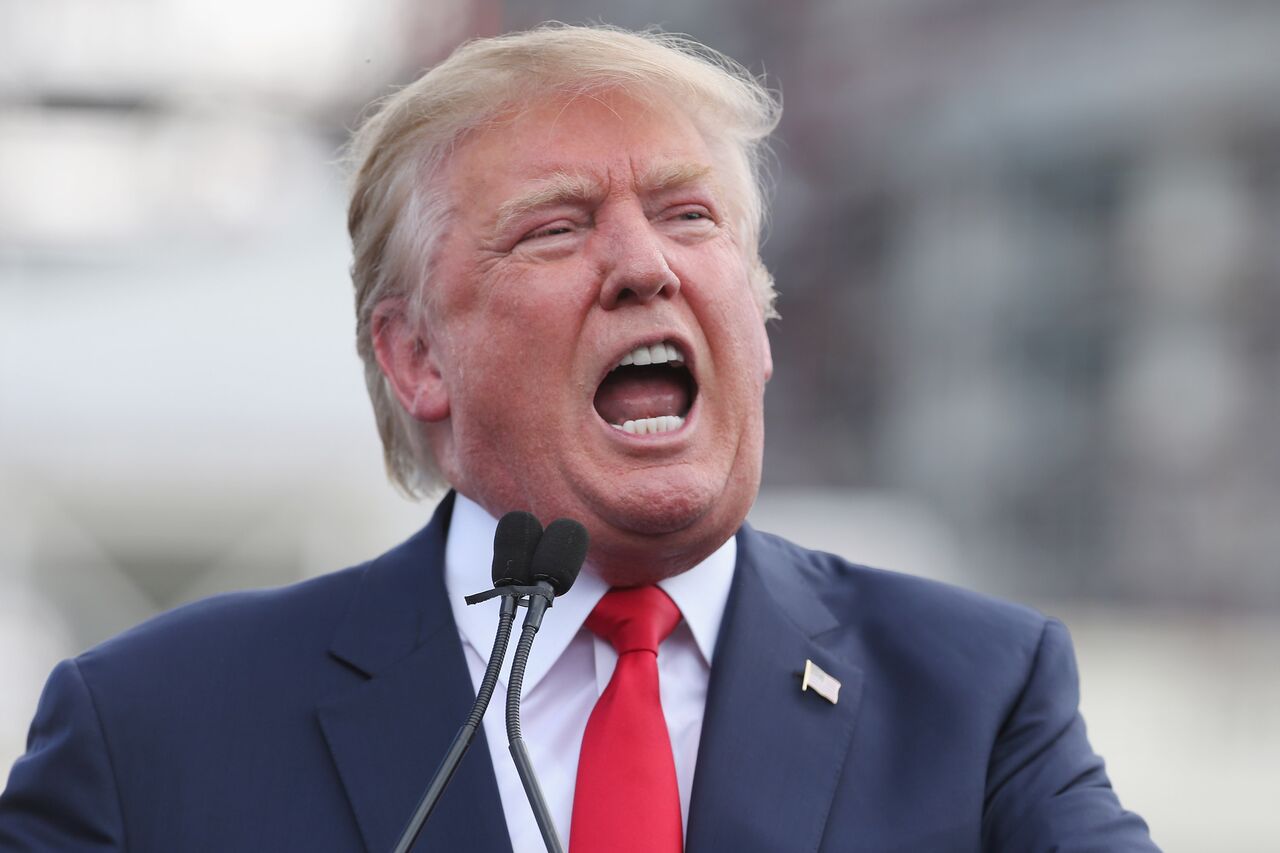 'Be nice if Spike Lee could read his notes, or better yet not have to use notes at all, when doing his racist hit on your President, who has done more for African Americans (Criminal Justice Reform, Lowest Unemployment numbers in History, Tax Cuts,etc.) than almost any other Pres!'
SPIKE LEE RESPONDED TO PRESIDENT DONALD TRUMP
Spike Lee responded nonchalantly to the President's accusation and shrugged it off, saying:
"They did the same thing with the African-American players who were kneeling, trying to make it into an anti-American thing, an anti-patriotic thing, and an anti-military thing."
For Lee, Trump reacts to any criticism as "unpatriotic" or "racist," equating any attack on himself as undermining the American way-of-life.
The Award-winning director's new movie will feature "Black Panther" star Chadwick Boseman
WHAT SPIKE LEE SAID IN HIS SPEECH
In his acceptance speech, Lee extolled voters to "do the right thing" and vote their conscience at the 2020 presidential elections.
"The 2020 presidential election is around the corner. Let's all mobilize, let's all be on the right side of history. Make the moral choice between love versus hate. Let's do the right thing! You know I had to get that in there."​
​​​​​​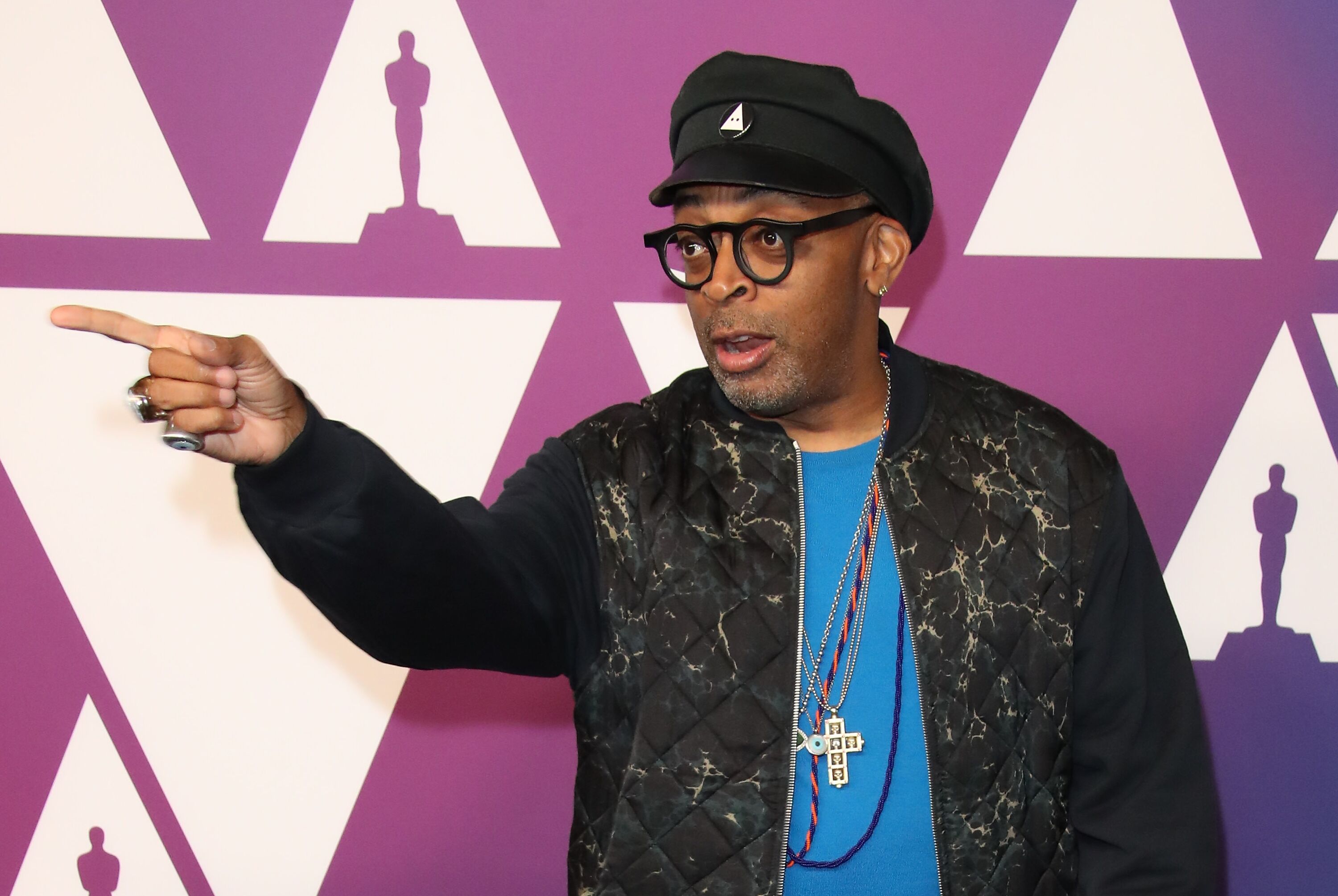 LEE LEAVES LOS ANGELES IN STYLE
The director didn't seem particularly worried at having incurred the President's enmity.  Lee left Los Angeles after the Academy Awards but revealed that he was not going home to New York. Lee is heading for South East Asia to shoot his new movie.
A NEW MOVIE STARRING "BLACK PANTHER" STAR
Lee was signing autographs for a hoard of fans when he revealed that he will be filming his new movie "Da 5 Bloods" in Thailand.
The Award-winning director's new movie will feature "Black Panther" star Chadwick Boseman, Delroy Lindo and Jean Reno.
The film is about Vietnam veterans who return to the jungle in an attempt to put their broken selves back together and overcome their wartime experiences.
SPIKE LEE'S EMOTIONAL ACCEPTANCE SPEECH
In time-honored tradition, Spike Lee began his acceptance speech at the Academy Awards by thanking his wife Tonya Lewis Lee.
He then spoke passionately about the history of the African-American people and their long struggle against slavery and oppression:
"Four hundred years, our ancestors were stolen from Africa and enslaved. They worked the land from morning to night."
Lee went on to pay homage to his grandmother, who was born the daughter of a slave and became a college graduate. 
In a related story, an ecstatic Spike Lee leaped into Samuel L. Jackson's arms when he ascended the stage to receive his Oscar.