Jennifer Hudson 'Hits a Bad Note' at the Oscars While Confusing Fans with Her Pantsuit-Dress Combo
The world-famous singer's Oscars performance lacked the brilliance fans expected. Fans have turned out in a large number to express their thoughts about her outfit on stage as well as her shrieky pitch. 
Hudson was one of the many stars that attended the 2019 Oscars. She made it a night to remember when she, who is known for getting every high note right, fell flat while singing and everyone can't stop talking about it.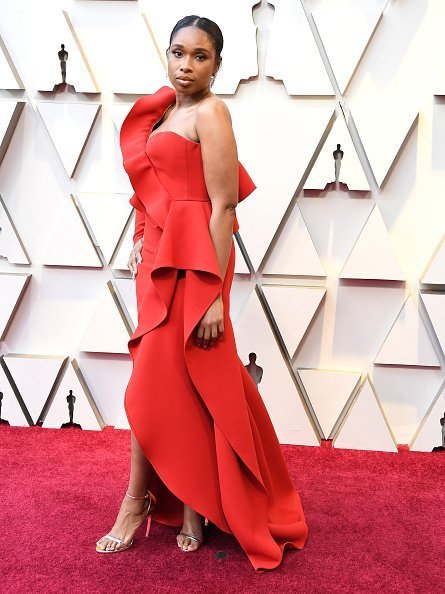 Hudson took to the stage to sing "I'll Fight" from the RBG, a Best Song nominee at the event. The entertainer had the audience and fans wait excitedly for the performance, and it was somewhat unbelievable when Hudson made a lackluster one. The moment has gone viral; many fans have taken to Twitter to express their views.
#Oscars #JenniferHudson Must didn't have her tea tonight, No shade sis but the notes wasn't there. You look cute tho😘

— BoySlayage👑 (@blacknarcoticz) February 25, 2019
She's normally good, but she's a little flat, and I can't understand her. #JenniferHudson #Oscars

— Heidi Lynn Russell #MaskUp 😷 (@RussellsRiff) February 25, 2019
Why do the Oscars always produce the worst music performances? That's the first time I've ever heard #JenniferHudson go off key ever. #oscars #Oscars2019

— tray (@kitty_tray) February 25, 2019
Another vital part of Hudson's Oscar performance was her outfit. She arrived for the event in an eye-popping red dress, but when it came to time for her to go onstage, she changed into a combo that spelled out "indecision" in block letters. The "Dreamgirls" actress performed in a black tuxedo fitted with a large train and it just didn't sit right with some fans.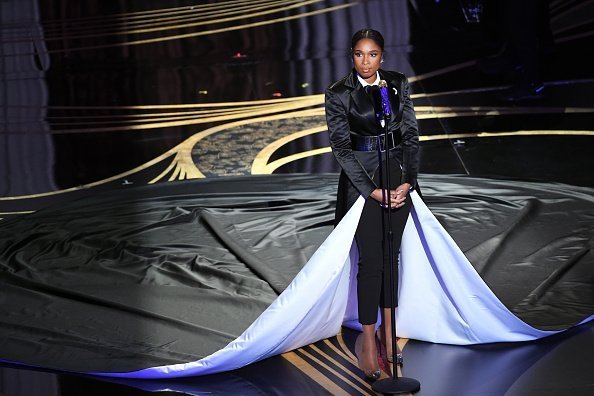 Thanks to Hudson, moments from the Awards show have gone viral, and it's not just her failures. Her reaction to Lady Gaga's emotional speech when she won Best Original Song has become a widely circulated meme. As Gaga spoke about her tedious journey down to winning the award, Hudson looked very emotional herself as she silently mouthed the words "yes, yes" in obvious admiration. 
Reactions to the meme on Twitter is all good as a user, @Lindseykupfer wrote:
"Jennifer Hudson is all of us watching Gaga's speech #Oscars."
A funny user, @phillipethao even wrote:
"My sexuality is Jennifer Hudson nodding to Gaga's speech."