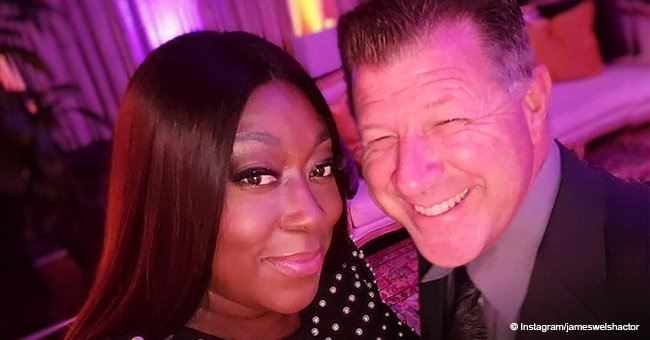 Loni Love Reportedly Reveals She's Put on 'Happy Weight' in New Relationship after Losing 30 Pounds

Loni Love admits she gained some weight after getting into a relationship despite working hard to lose 30 pounds. She says getting into a relationship made her gain some "happy weight," which she does not really regret at this point.
During a recent episode of her daytime talk show "The Real," Loni revealed that she underwent a weight-loss program that helped her shed a total of 30 pounds. Now that she is in a relationship, she said she is "dealing with happy weight," and so has her boyfriend James Welsh. Although she is willing to go through another weight-loss journey because of this, Welsh is okay if they didn't.
This conversation was opened up on the show after the hosts were talking about a viral post on Reddit, where a woman revealed her fiance put a "weight gain clause" in their prenup that requires her to get rid of the weight she's gained after having a child, 30 pounds at the least, a year after she's given birth.
Love then reveals how ridiculous she thinks the prenup is, especially since a truly loving relationship between a man and a woman should not be based on the weight a woman gains after giving birth, especially since this is a natural process and it is normal for both a man and a woman to gain weight while in a relationship.
"I just want to say to people out there that are struggling, whether you're trying to gain weight or you're trying to lose it, take your time. It is no quick fixes."
MAKING THE RELATIONSHIP OFFICIAL
Loni Love revealed that she was in tears when her boyfriend James Welsh asked her to make their relationship official. During their show's "Girl Chat" segment, Adrienne Bailon asked Loni to tell them the story of how he asked her to be his girlfriend.
She then begins to recall the story, saying it happened during Christmas Eve, just four months after they met. When they were at the church to give thanks, he turned to her and said: "would you be my girl?"
Recalling such a special moment in her life made Love feel emotional, to the point that she found it difficult to speak during the segment as she was trying not to cry. Her co-hosts then expressed their happiness for her, as it is clear how special that moment was to her, and how happy she is with her relationship.
Please fill in your e-mail so we can share with you our top stories!