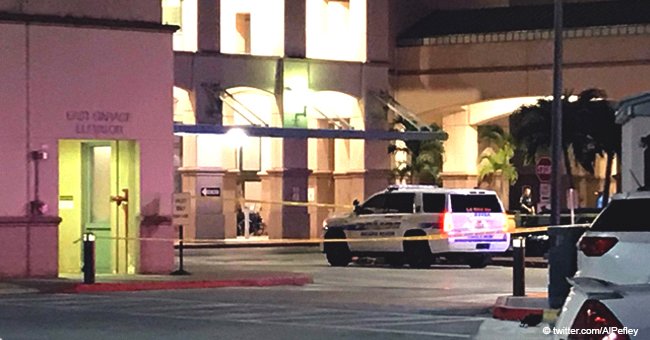 Double-Amputee Allegedly Shot Doctor in the Neck inside Florida VA Medical Center, Reports

A doctor at the West Palm Beach VA Medical Center was shot in the neck by a double amputee patient on Wednesday night. However, he still managed to restrain the patient.
Hospital staff report that the wheelchair-bound man, identified as 59-year-old Larry Ray Bon, arrived at the VA around 8:30 a.m. Staff went on to say he had been "combative" the entire day.
Around 6:20 p.m., a tech allegedly saw Bon loading a gun in the restroom. The tech alerted staff but before staff could react the patient came out and allegedly opened fire.
An unidentified doctor was struck in the neck. A female staff member was also grazed by a bullet during the gunfire.
Despite his injury, the doctor managed to subdue the patient. According to reports, Bon was taken into custody and there were no other injuries.
The doctor has been transferred to a local hospital for surgery. He is reportedly in stable condition and the female staff member's injuries were not life-threatening.
A spokesman for the hospital revealed the Bon was a homeless veteran who briefly served in the U.S. Army. According to the FBI, a warrant for his arrest has been issued.
The facility remained closed for Wednesday while authorities assessed the scene. It reopened two hours later and a hospital spokesman revealed the operations will continue as usual today.
The FBI has taken the lead on the investigation as the shooting occurred in a federal building. Bon is expected to appear in federal court later today.
Please fill in your e-mail so we can share with you our top stories!