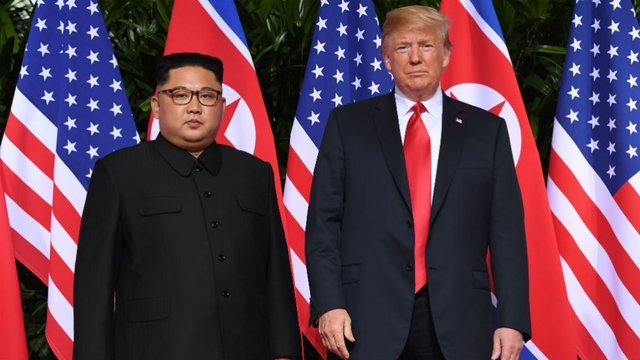 Trump-Kim Summit Ends Abruptly: No Deal!

A summit between US President Donald Trump and the North Korean leader Kim Jong-un ended abruptly earlier today. The summit ended with no agreement between the two leaders.
President Trump walked out of the talks and revealed that an agreement would not be reached. He went on to say that the US refuses to meet North Korean demands for sanctions relief.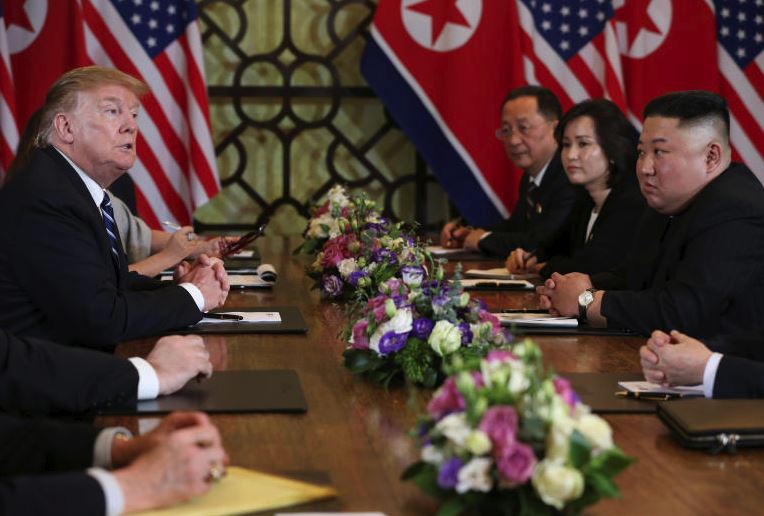 President Donald Trump in talks with North Korean Leader Kim Jong-un | Twitter: @STcom
"It was all about the the sanctions," Mr Trump told reporters. "They wanted the sanctions lifted in their entirety and we couldn't do that."
The pair met to talk about to the denuclearisation of North Korea. However, President Trump abruptly walked away from the negotiations in Vietnam.
"Sometimes you have to walk and this was one of those times," said Trump.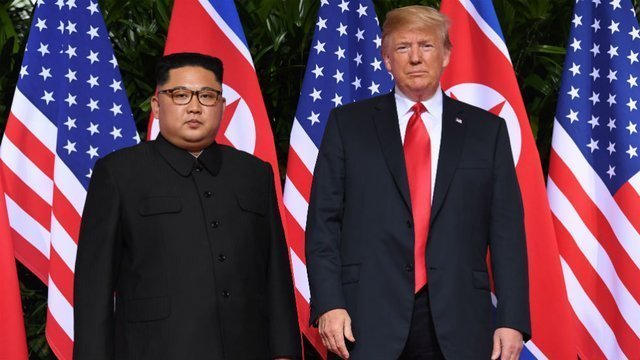 North Korean Leader Kim Jong-un standing next to President Donald Trump in Vietnam | Twitter: @thehill
Trump revealed in a news conference after the summit in the Vietnamese capital of Hanoi that no plans have been made for a third summit. The original White House programme for the day included a plan for a "Joint Agreement Signing Ceremony."
It also included a working lunch for the two leaders. However, the plan was changed after both leaders cancelled the lunch.
Please fill in your e-mail so we can share with you our top stories!