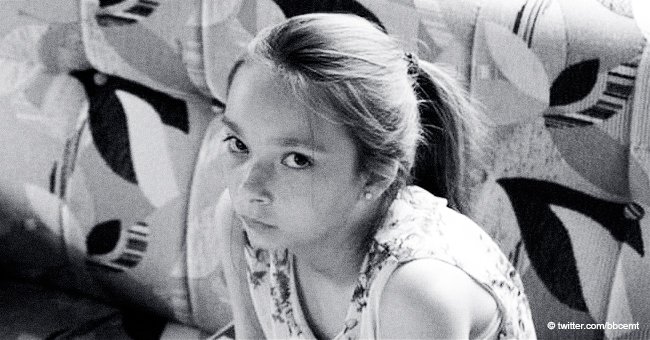 'It's a personal fight for me': Dad of Teen Who Killed Herself over Family Problems Speaks Up

Four years after the death of schoolgirl, Amber Peat, her father, Adrian Cook remains inconsolable, as he promises to continue the fight against the system that let his child down.
Amber, a 13-year-old schoolgirl, was found hanged three days after she ran away from the home she shared with her mother, Kelly Peat, and her step-father, Danny Peat.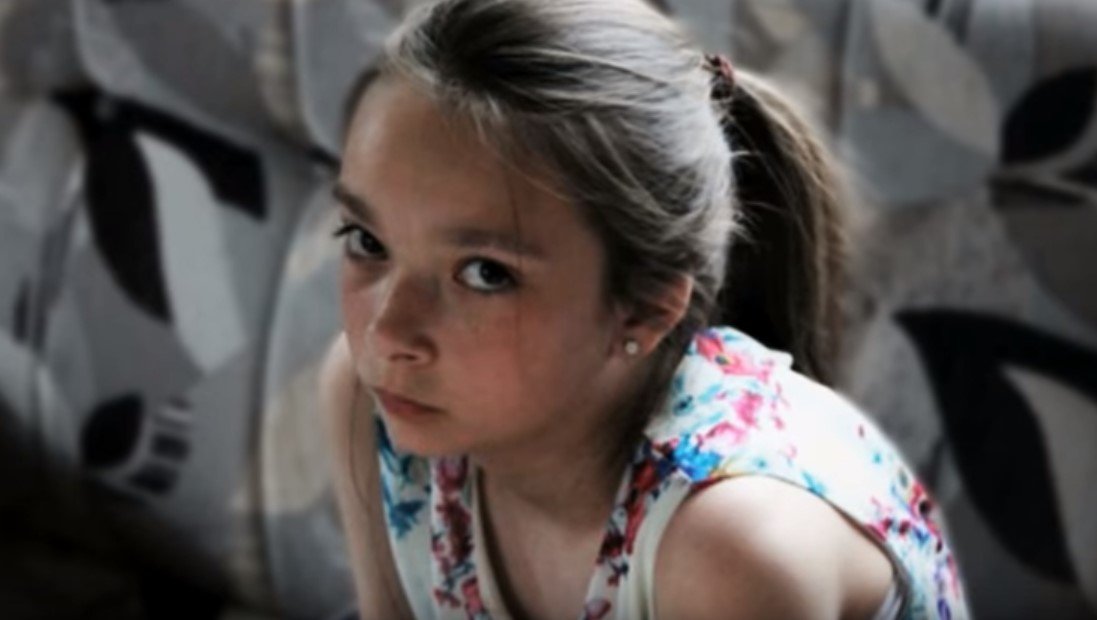 Amber Peat | Photo: YouTube/5 News
Speaking to the BBC, the bereaved father said amidst tears that those who looked after his daughter should be held responsible for her death.
He also blamed the authorities, saying they did not fulfill their duty concerning her.
Cook added that Amber was not the first child to find herself in an abusive home, and will not be the last, and thus, his fight against those he called "bureaucratic social workers" was personal.
At the recently concluded inquest by the Nottingham Coroners Court, Assistant Coroner, Laurinda Bower, while presenting her findings, said that the authorities should have caught eleven signs of abuse on the dead body.
She added that if that had happened, the deceased's death might have been prevented.
The Coroner went further to state that the deceased's mother and step-father did not look after her, as she had complained to her teachers that they made her scrub floors until 1:30 am.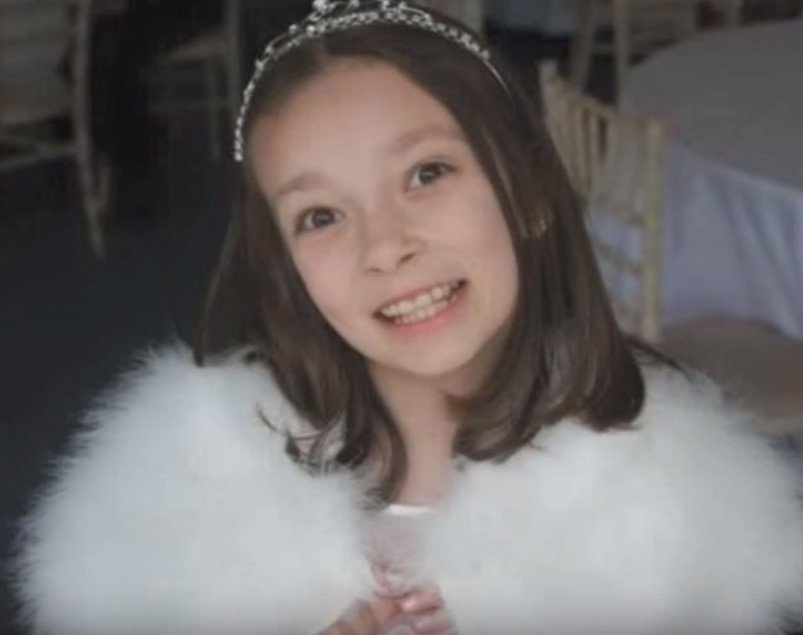 Amber peat | Photo: YouTube/5News
The coroner was also at an impasse on whether to rule her death as a suicide or not, as there was no way to determine if she meant to kill herself after Amber was found dead on June 2, 2015.
An argument between her, her mother and step-father had driven her away from home, and her disappearance was not reported until eight hours after she had gone missing. The argument was about chores.
Kelly had custody of the little girl after she (Kelly) separated from her daughter's father in 2012, and up until the time of her death, the deceased only saw her father once in 2013. At the time, her name was changed to Peat, her father was not informed, nor was his consent sought.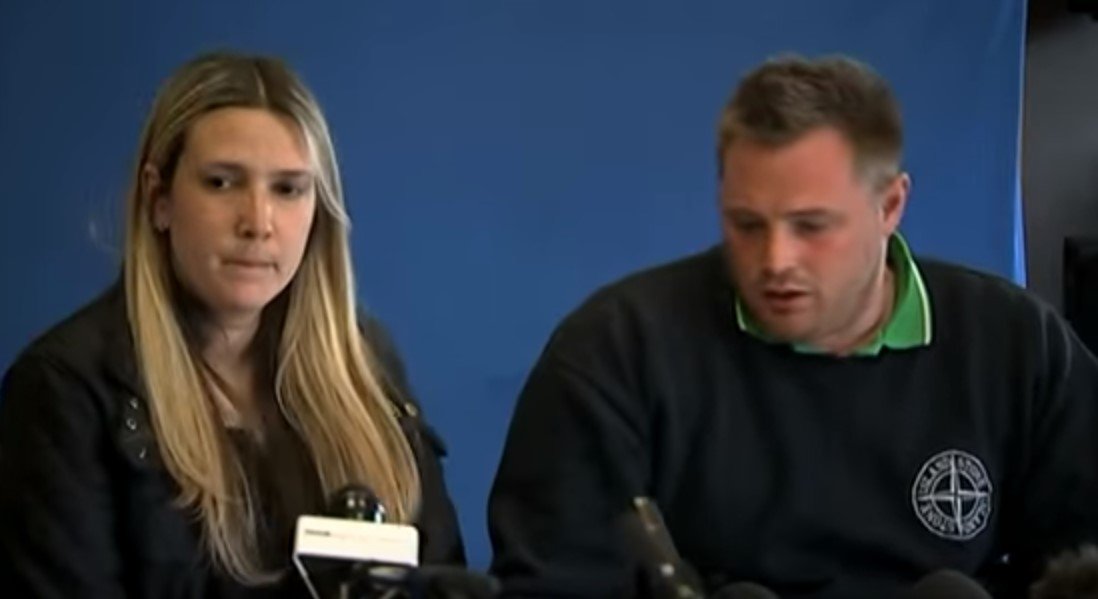 Amber's mum, Kelly Peat and stepfather, Danny Peat at a press conference pleading for Amber to return. | Photo: YouTube/5News
On the other side, step-father Danny Peat is alleging that he is the victim and not the monster the Coroner's court is making him out to be.
Having denied ever maltreating the deceased, Peat is planning on making a documentary to show his innocence and tell his side of the story.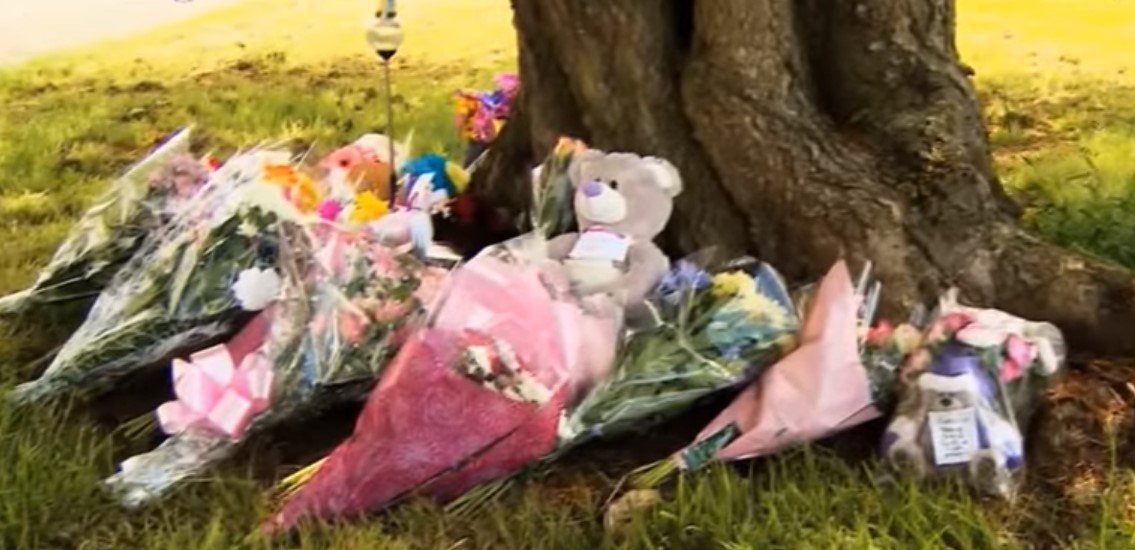 Flowers laid for Amber after her body was found | Photo: YouTube/5News
Peat, as revealed by the Coroner, served time for tax fraud in 2014, and three years before that had received a suspended sentence on animal cruelty after a pet rabbit was found starved to death at his house.
Peat is also alleged to be a compulsive liar, a gambling addict, and has a history of drug abuse.
Please fill in your e-mail so we can share with you our top stories!