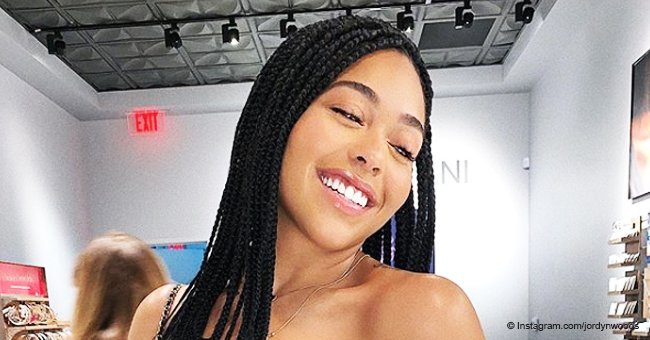 Jordyn Woods Blamed for Hook Up with Khloe's Ex James Harden After Alleged Affair with Tristan

Jordyn Woods is now being accused of getting involved with Khloe Kardashian's ex-boyfriend James Harden.
Jordyn Woods is at the center of what is being considered the scandal of the year after she allegedly hooked up with Khloé Kardashian's boyfriend, Tristan Thompson.
But the plot thickens, and new development may indicate that Woods may be involved with someone else from Khloé's past.
"She also claimed at the time that she ran the situation by Khloe, who dated Harden for eight months, and was given the reality star's "blessing."
JORDYN WOODS HOOKED UP WITH JAMES HARDEN
It turns out that Woods hooked up with basketball player James Harden, 29, the day after her encounter with Thompson on February 17, 2019.
Khloé and Harden had dated for eight months from 2015 to 2016, before breaking up. Woods claimed to friends that Khloé knew about Harden and approved.
After being part of the close-knit Kardashian-Jenner clan for over 10 years, Woods is now out in the cold.
WHAT NEXT FOR JORDYN WOODS?
Malicious tongues are wagging, but Woods has not spoken about the incident that shattered her close bond with the Kardashian family and may have destroyed her BFF relationship with Kylie Jenner.
Woods' professional life is on the line, and the revelation of her hook-up with Harden will be adding fuel to the fire.
THE SCANDAL THAT IS DOMINATING SOCIAL MEDIA
The furor started when the news broke that Woods had gone to a Valentine's Day afterparty at Thompson's house.
Guests reported that Woods had demanded they set their phones aside, and proceeded to give Thompson a lapdance. Woods spent the night at Thompson's house and left at 7:00 am.
ESTRANGED FROM HER BFF
The situation has been dramatic for Woods. After being part of the close-knit Kardashian-Jenner clan for over 10 years, Woods is now out in the cold.
Woods is no longer living in Kylie Jenner's home and has been informed that her business ties to the family are to be severed.
Woods has opened up to Jada Pinkett Smith on her talk show, "Red Table Talk," and may be facing legal issues since she had signed a non-disclosure agreement with the Kardashians.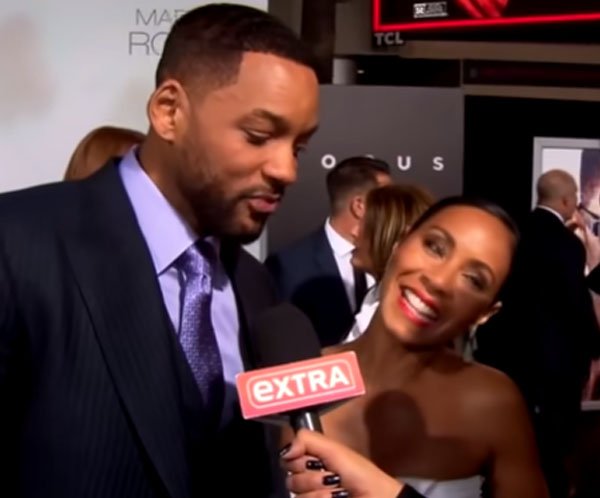 Will and Jada Smith/ Source: YouTube/ The Blast
WILL SMITH AND WIFE JADA EMBROILED IN DUANE MARTIN'S BANKRUPTCY
Another friend of the Smith family who is caught up in a world of trouble is comedian and actor Duane Martin.
Martin is being accused of hiding assets when he filed for bankruptcy, and the court has ordered Will Smith and Jada Pinkett Smith to disclose certain financial recorded, and e-mail communications with their old friend.
The Smiths are not implicated in any wrong-doing: The issue is the whereabouts of a house Martin purchased with a $2,4 million loan he obtained from WIll Smith.
In a related story, Khloé Kardashian reportedly dumped Tristan Thompson after he cheated on her again with Kylie's BFF Jordyn Woods.
Please fill in your e-mail so we can share with you our top stories!