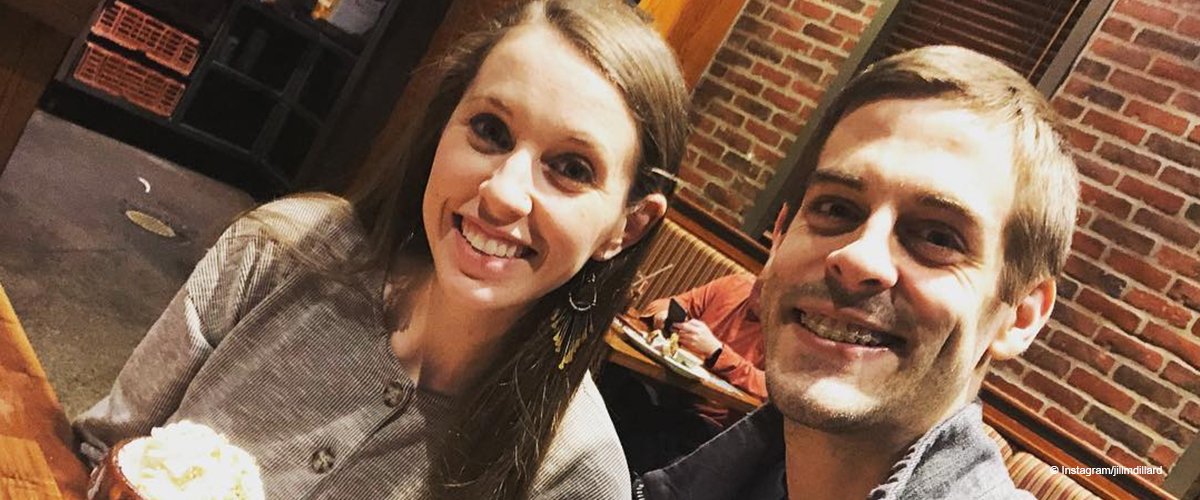 Jill Duggar Addressed Rumors about Her Divorce from Derick Dillard with an Instagram Photo

"Counting On" star, Jill Duggar Dillard whose marriage has been going through rumors of divorce took to her Instagram page to debunk the speculations surrounding her and her hubby.
Jill posted photos of her and her husband, Derick Dillard in what seems to be a couple-night-out situation. In the picture, Derick is holding the camera while they share sweet smiles.
To drive home her point, the celebrity midwife captioned:
"Enjoyed a date with my sweet hubby last night out wearing my new outfit from @citrusandlemon #partner #hubbyapproved."
The divorce speculations stemmed from the time when Derick Dillard was stopped from being on "Counting On" due to his homophobic diatribe about co-star Jazz Jennings. Jill is also no longer a cast on the show. There were also rumors on social media that Derick was caught cheating on Jill.
In time past, news has revolved around Jill as being sort of non-conformist to the Duggar clan. The Duggar Children after marriage are known not to move far away from their parent's home in Arkansas. However, when Jill Duggar married Dillard, the couple moved to central America.
Reports gathered at the time linked their location to the couple's missionary work and evangelism although it wasn't for long as the couple moved back to Arkansas while Jill was carrying her second child.
At another time, some unpleasant opinions were said about the couple by critics who condemned the couple for soliciting funds from their large fan base. The funds were said to be used for good works and spreading the word of the lord in Central America.
This was greatly opposed as people had doubts about the couple's intentions. Even some of the Dillards biggest supporters loathed being asked for money. In the end, Jill promised to put an end to it.
It seems that their stay in Central America also gave great concern to Jill and Derick's fans. During the break out of the Zikus virus, the couple's fans were worried over the health of their little son, Isreal and also concerned about the couple having a new baby due to congenital disabilities that may result from the virus.
Jill and Derick Dillard are said to be getting back on the ninth season of "Counting On." This is however based on speculations.
Please fill in your e-mail so we can share with you our top stories!