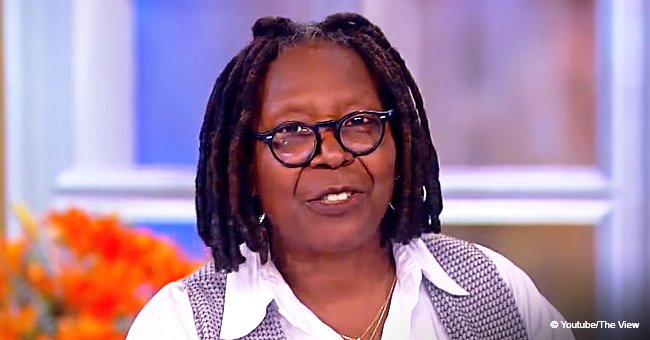 'The View' Gives Health Update on Whoopi Goldberg after Missing the Show for Almost a Month
Whoopi Goldberg has been absent from "The View" for a month now, and the talkshow's official Instagram account decided to ensure her fans that she is indeed heading back to the show once she is fully recovered.
It's almost been a month since Whoopi Goldberg was last seen on "The View," after she suffered from pneumonia since February 6. The 63-year-old comedian has been taking time off to recover fully, and her co-hosts and the show producers are all for it.
The show's official Instagram account shared an update about Goldberg, who has been recovering at home after a bout with pneumonia. If not taken seriously, it could lead to some dangerous complications, especially at her age. That is why they've allowed her to take all the time she needs to fully recover before heading back on to the show.
"Sending good vibes to this lady! She's on the mend recovering from pneumonia and we look forward to having her back at @TheViewABC table soon!"
This isn't the first time "The View" has mentioned Whoopi's recovery, as her co-host Joy Behar gave fans an update to squash all theories about her absence on the show. At the time of her update, it was already two weeks since Goldberg had an appearance, and people were already coming up with their own theories as to why she's been absent.
While she revealed that the comedian was indeed recovering from pneumonia, she decided to add some humor to the whole ordeal by playing along with some of the hilarious theories that fans came up with.
"Whoopi is still out. Whoopi's still out. She's not feeling well, and there are all these conspiracy theories on the internet that she's not really sick, she's secretly preparing to host the Oscars. That's going around. Let me just set the record straight right now, okay?"
Now that the Oscars are done and she clearly wasn't the host during the prestigious event, that rumor was squashed once and for all. Behar then jokingly revealed that the reason she's been absent is that she is actually pregnant.
"Whoopi is on maternity leave. I'm sorry. It was a miracle. She hid that so well."
With updates of her continued recovery appearing on social media, it'll only be a matter of time until she can head back on to host "The View" in high spirits with the rest of her co-hosts.
Please fill in your e-mail so we can share with you our top stories!